Diwata and Machete of Palay Encantadia 2015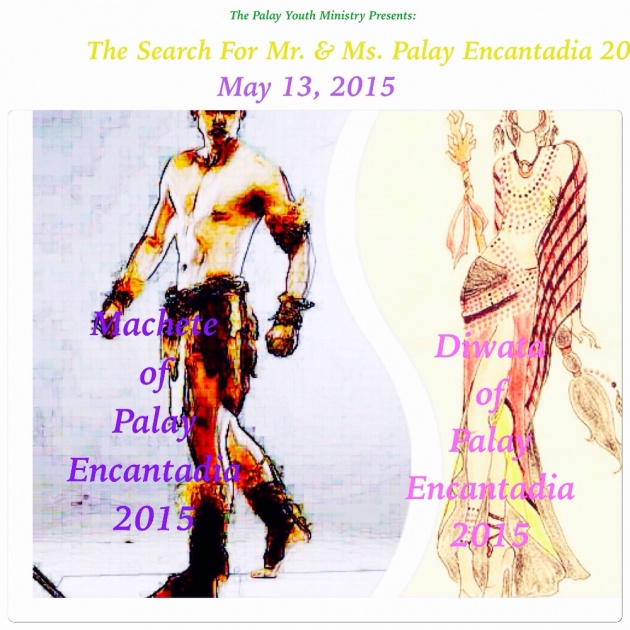 The Promotional Program of the first ever Search for Mr. & Ms. Palay Encantadia 2015
I received a message from my niece a month ago through my Facebook account. She wants me to go on vacation to participate in the body, beauty and talent search that she has organized, the Palay Encantadia 2015.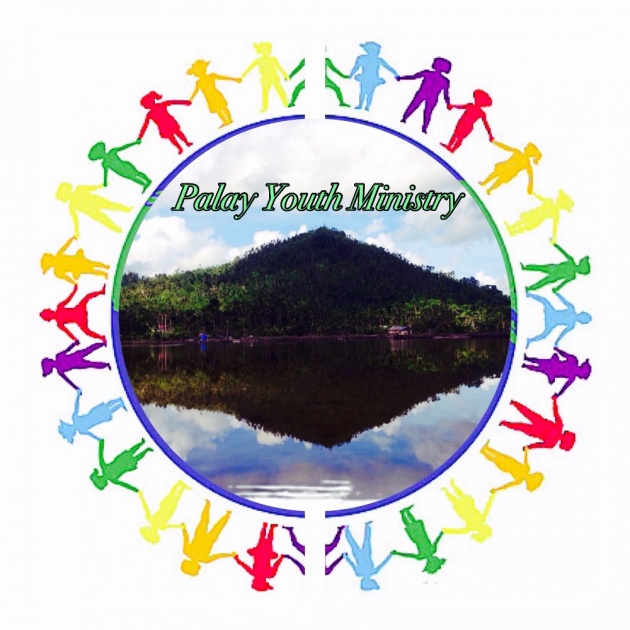 The Palay Youth Ministry Logo
The winners of this tilt will be the first ever Diwata and Machete of Palay Encantadia. I responded her with three laughing smileys and told her that I am too old to join the competition. I further explained to her that she has to get involve the youngsters in the barangay. This will broaden their horizon aside from sports leagues that are the usual events during summer season. Aside from that, the affair is being sponsored by the Palay Youth Ministry in cooperation with the Palay Catholic Association.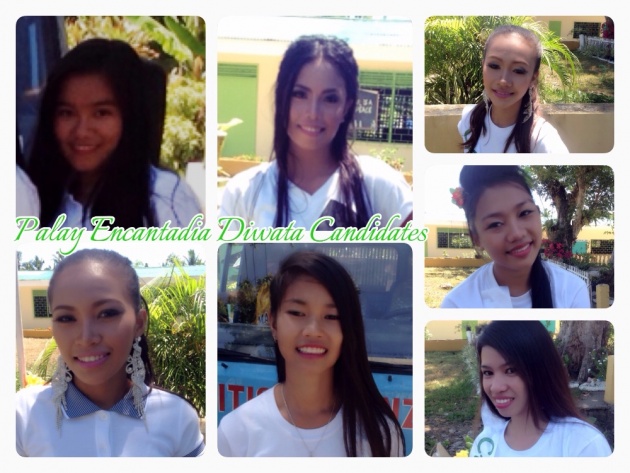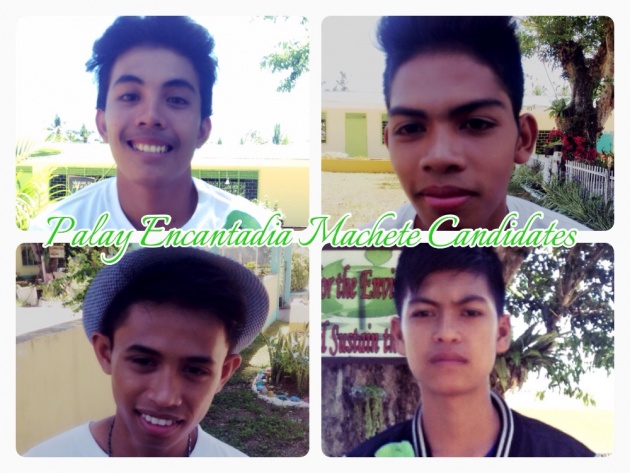 The Search for Mr. & Ms. Palay Encantadia Diwata and Machete Candidates
This affair is start of the series of events in the barangay, from the religious fiesta, sports league and alumni homecoming which are the highlights of the summer vacation in the month of May.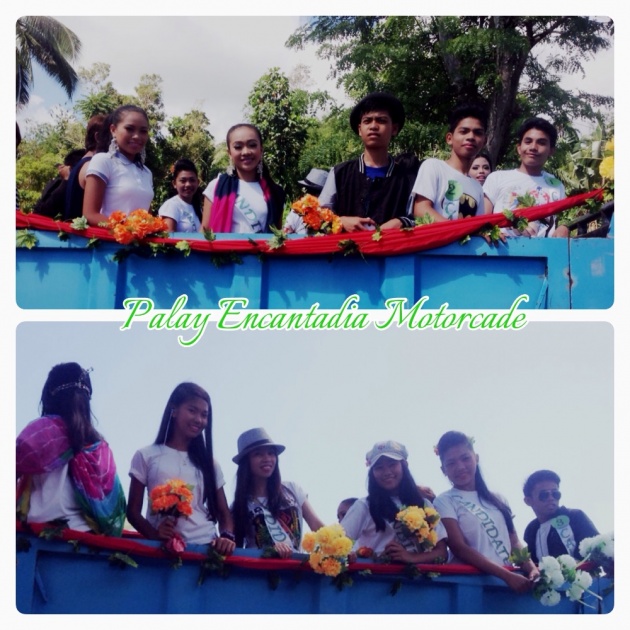 Motorcade of candidates for Mr. & Ms. Palay Encantadia 2015 on May 13, 2015 at 9 o'clock in the morning.
In lieu of the request, I promised her to help in organizing of the event. I drafted the solicitation letter for the prospective sponsors and emailed it to her for finalization, printing and distribution. She sent me back few copies which I then forwarded to my eyed benefactors.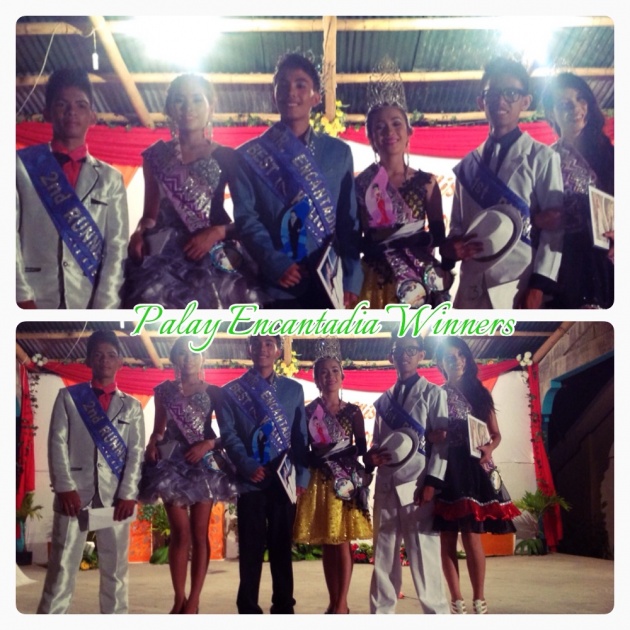 The winners of major awards: 2nd Runners up, Mr. & Ms. Encantadia 2015, 1st Runners up.
When I arrived home three days before the event, I immediately attention to some major tasks, like the production, program, stage decoration, motorcade and rehearsals.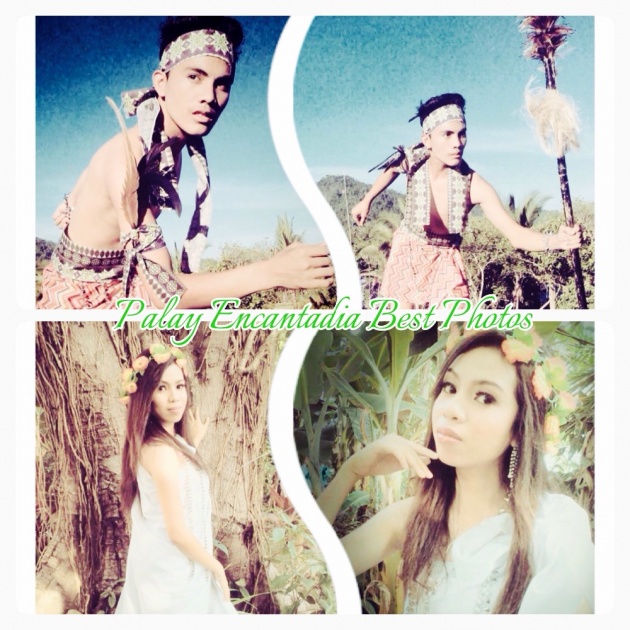 The Machete and Diwata Best Photo Winners
Special awards were give like Mr. & Ms. Charity, Best Photo, Best in Production, Best in Sports Wear, Best in Talent, Best in Formal Wear and Best in Kalikasan. Major awards were given to the top three such as the 2nd Runners Up, 1st Runners Up and the Mr. & Ms. Palay Encantadia 2015.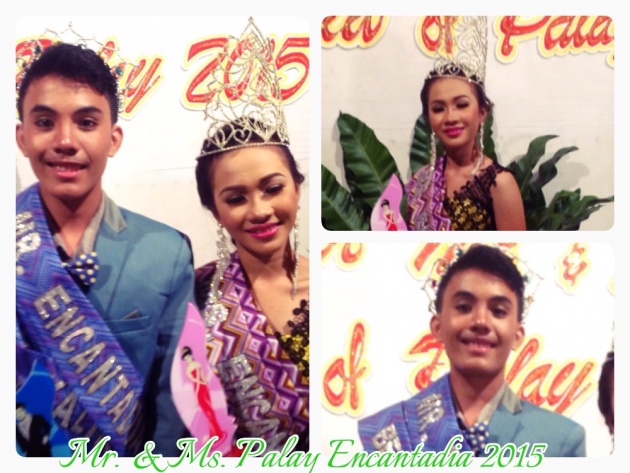 The crowned Mr. & Ms. Encantadia 2015, Louise Kyle and Carla Mae
In spite of the limited time, the event has turned out to be successful aside from the bitterness in some contestants that did not make. But in any competition, this has been happening and considered normal.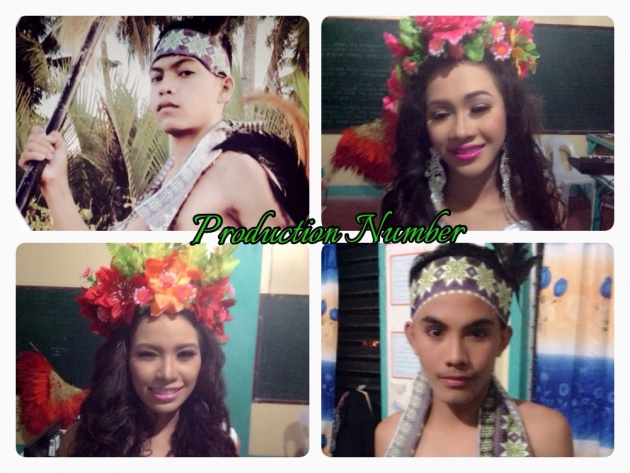 Some standout candidates in their Production Number
I am looking forward to a more exciting and successful search next year. I hope the community will participate and cooperate in this kind of event for the personality development of youth, the future sons and daughters of our beloved barangay Palay. May the blessing of God Almighty be with us all in our endeavors.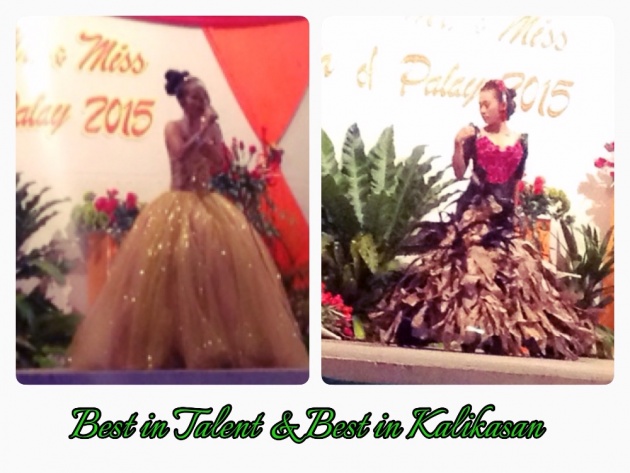 The winner of the Best in Talent, Best in Kalikasan and Best in Formal

Wear was crowned as Ms. Encantadia 2015.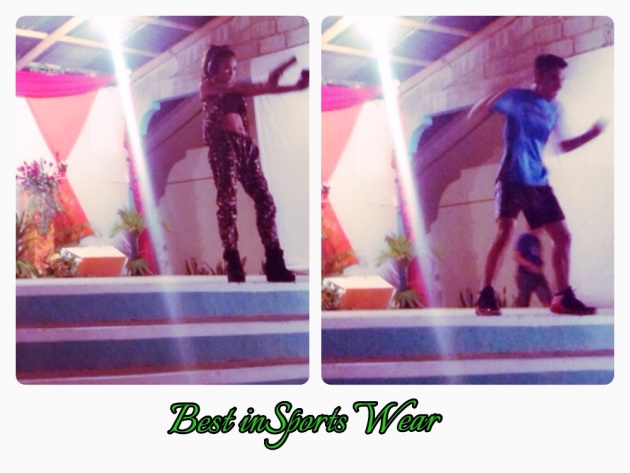 The candidates who won the Best in Sports Wear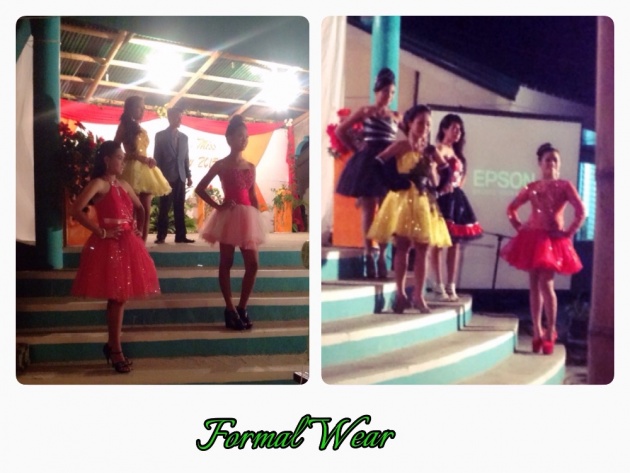 The candidates in the Formal Wear.