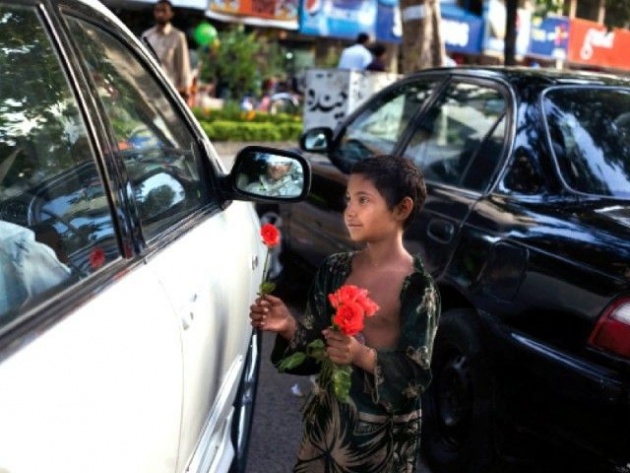 A girl named Radha belonged from a very poor family. Her father was an employee at a private firm few years earlier he met with an accident while working at his factory. At last all their money was finished over their fight against the factory management to give them compensation amount for Ramu's accident and left was being spent over his treatment. Due to lack of money Ramu was not treated well so his whole body was paralyzed.
Radha and her mother started working to earn some money for their livelihood and Ramu's treatment. Radha started selling flowers on traffic signals and her mother started washing dishes at her neighbour's house. At very young stage of her life Radha became so mature; her dad's accident has shattered her at such an extent that now all she knew was to take care of her family. One incident took all her happiness her dreams of becoming a Doctor was spoiled now all she dream about was how to earn that much of money so that she can give that to doctor for her father's treatment. During hot summers and chilling winters she walks on those traffic signals to sell her flowers. She was the one selling happiness on traffic light who hasn't tasted it.
During winters she was infected by severe cold diarrhoea she was even hospitalized but unfortunately she lost her life. Her life ended with struggle but she never gave up in front of her destiny. Her death face looked so pale, satisfied there was an abstract peace on her face now there was no numbness in her eyes. Radha's mother was totally shattered with her death she was so numb all there were no signs of emotions on her face. She didn't cried because she knew that no one was there to hear her. She cried silently in form of silent scream.