Breaking news coming from México! Right now I´m at San Sebastián together with Rafa Lis, producer of Sinnside and we just got contacted by Sustefest , the mexican festival in which Sinnside was participating last weekend: we won!
¡Noticias de última hora desde México! Estando ahora mismo en San Sebastián con Rafa Lis, productor de Sinnside, hemos sido contactados por Sustefest, el festival mexicano en el cual participaba Sinnside este fin de semana: ¡hemos ganado!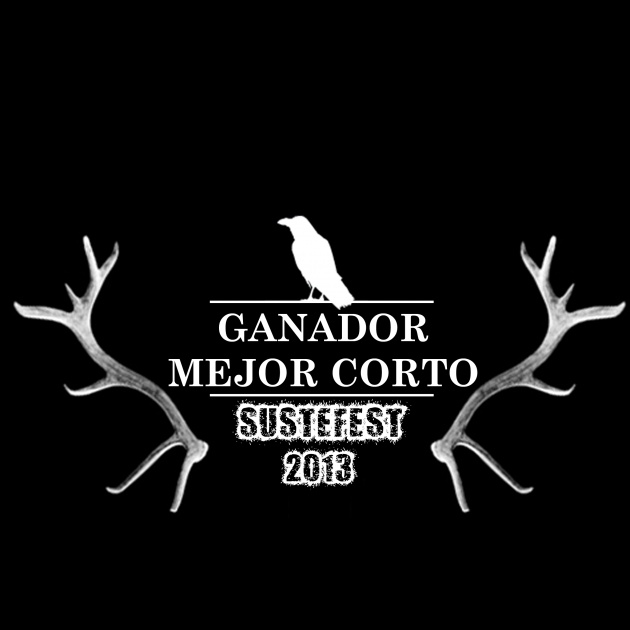 Sustefest is a festival born in 2010 with the goal of spreading the organization´s love for suspense and horror films to their audience. It´s celebrated at Valle de Santiago, Guanajuato (México). We can´t believe that after just 3 screenings (2 at Sitges Festival and one at Valencia Zombi) we received our first award! The team and myself are very pleased, also because it was a hard one: 60 short films were into competition and there was a very high quality level!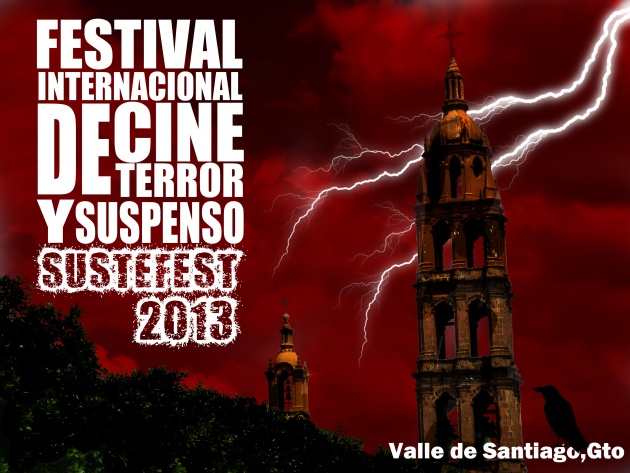 Sustefest es un festival que nació en 2010 con la idea de contagiar a las personas el amor al cine de suspenso y terror del cual es partícipe la organización. Se celebra en Valle de Santiago, en el estado de Guanajuato.
¡Aún no nos creemos que después de solo 3 proyecciones (2 en Sitges y una en la Valencia Zombi) hayamos recibido nuestro primer premio! El equipo y yo estamos encantados, también porque era un festival difícil: 60 proyectos entraban a competición y el nivel era muy alto.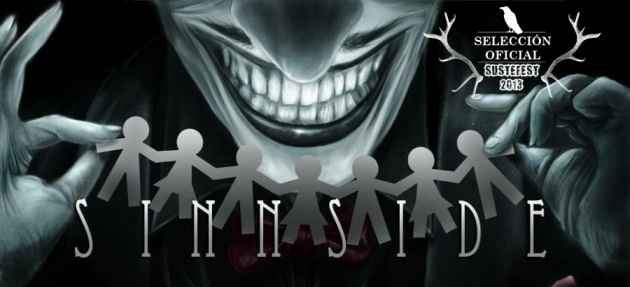 In just a couple hours we´ll be presenting our project here in San Sebastián, so let´s see how it works! Everybody sais that the audience of this festival is very difficult to please, they need to watch a lot of quality and violence together so... Fingers crossed! For the moment, some pictures of our stay here.
En un par de horas estaremos presentando nuestro proyecto aquí en San Sebastián, así que a ver qué tal... Todo el mundo dice que la audiencia de este festival es difícil de complacer, necesitan ver mucha calidad y violencia, así que ¡a cruzar los dedos! Por el momento, algunas fotos de nuestra estancia.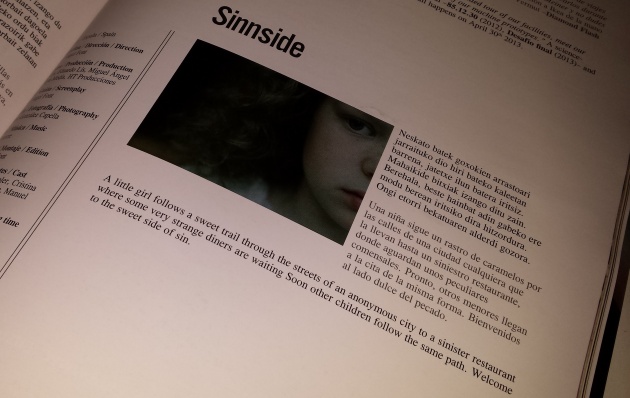 Sinnside´s synopsis in spanish, english and... basque / Sinopsis en español, inglés y ¡vasco!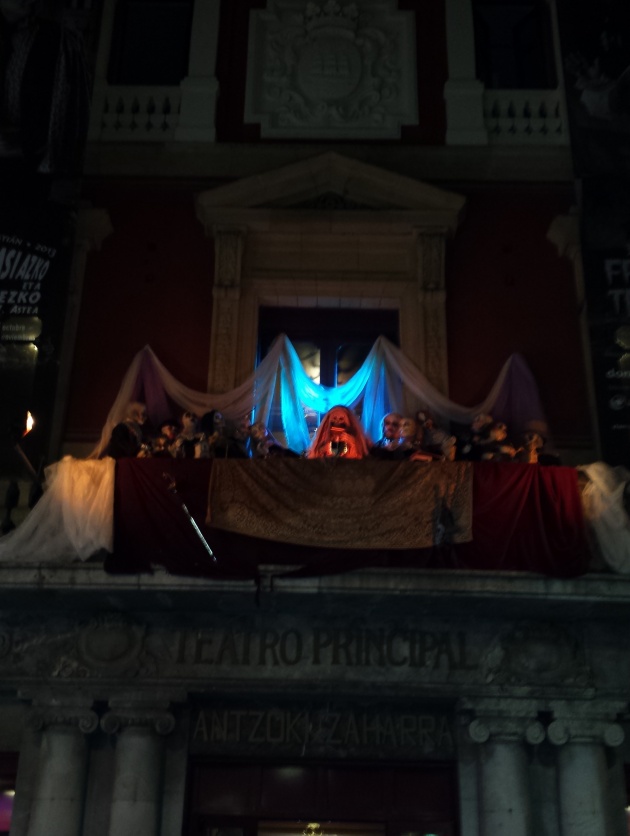 The theater at night... / El teatro de noche...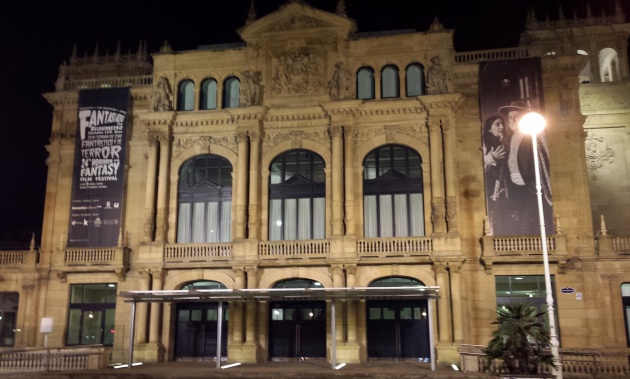 San Sebastián at night / San Sebastián de noche