Former National Security contractor turned fugitive, Edward J. Snowden, is held up in Moscow, Russia, while seeking asylum in Venezuela. Snowden turned heads when he was not present on his planned Aeroflot flight to Havana.
According to the New York Times, the "Russian government had detained him, either to consider the demands by the Obama administration to intercept him and return him to the United States or perhaps to question him for Russia's own purposes".
Snowden has caused quite a stir in the past couple of weeks when he released the greatest intelligence breach in recent US-history; he gave way to the more modern issues we face in our technologically vibrant society, the balance between security and privacy.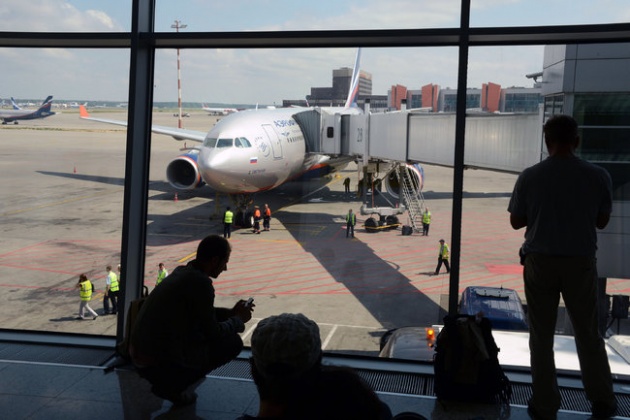 Snowden exposed what we always feared but sort of denied the possibility which is the government allowed the NSA to snoop on US citizens without warrant and showing US citizens that traditional media outlets can't be trusted.
According to the Guardian, Snowden released information "from the court order showing that the US government had forced the telecoms giant Verizon to hand over the phone records of millions of Americans, to the previously undisclosed programme, Prism"
The US government refers to Snowden as a traitor and fugitive, charging him with espionage; others refer to Snowden as purely a whistleblower. Regardless of the label placed on this man, a couple of weeks ago he was an average joe, walking down the same street as us, drinking his coffee and eating his donuts until he acted on his morals.
Just to raise a thought, imagine if everyone who knows of the government or any conglomerate, overstepping the rights of human beings were to speak out. Would you really want to know?
Snowden continuously causes a stir in the public eye. He did not fear scrutiny because he genuinely wanted the American public to know what he knew and think for themselves.
Now even though some may disagree with Snowden's choice of exposing confidential information to the public eye, that is completely acceptable since, it is your choice and freedom to think and feel however you see fit.
Recently, Snowden caused a great stir when he was not present for his flight to Havana. Snowden missing his flight is creating tensions not only for his supporters but, between the US, Chinese and Russian political officials.
Reuters also mentioned that, "Snowden's flight to Russia, which like China challenges U.S. dominance of global diplomacy, is an embarrassment to President Barack Obama who has tried to "reset" ties with Moscow and build a partnership with Beijing"
Snowden's on-the-run situation is causing quite a stir between the United States and international political figures, who may choose to disregard President Obama's requests.
Another event that is also causing quite a stir in the Russian and American audience is FDRMX's launch of the Guinness World Record breaking event, "Longest Concert by a Duo".
The duo, Ivan K & FK will be performing at the longest concert ever right in the heart of the mainland at Toshi's Living Room and Penthouse. The longest concert by a duo will take place on Sept 1st-4th, now, that's what I call entertainment.