This past week, I had a good golf friend die after a long battle with cancer. Our mutual friend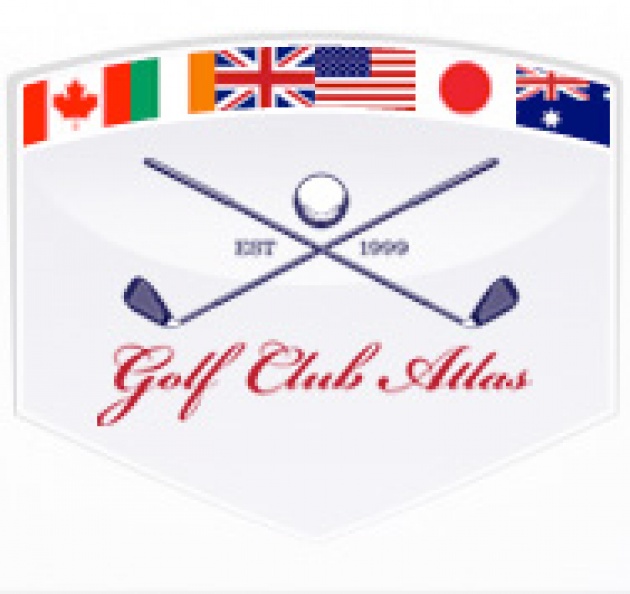 Bob Huntley wrote on the Golf Club Atlas discussion group:
"John Bernhardt R.I.P. - Our good friend John Bernhardt died this morning the 8th of February, 2013, at the MD Anderson Cancer Center in Houston. Here is a message from his daughter Katie, which does not give the full measure of the man. In my long years on this earth I have seen courage manifested in various forms but I think that John exhibited a will to live through years of unmanageable pain and trauma. There is much more I could say but will leave you with remembrances of things past from the true love of his life, his daughter, Katie Bernhardt."
Golf Club Atlas is a small niche group of golfers who love playing and discussing old historic golf courses. After ten years of being on the site, I have many "real world" friends including John Bernhardt. Here is a link to a tribute for John on Golf Club Atlas. He too had many friends on the site.
On the surface, there are very few similarities between golf and Judo. However, I get to meet with many Judo wrestlers as a result of Francesco Rulli who is a Black Belt in Judo and a teacher of Judo at the New York Athletic Club.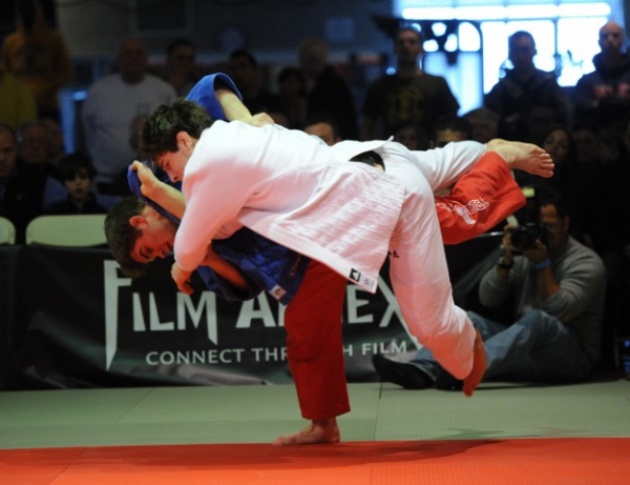 On Friday, I spent some time with Frank Imundi, who is an active judo player with Francesco Rulli at the NYAC. Frank is ranked either # 1 or # 2 on the U.S. Masters circuit and competing nationally and internationally for the past nine years through the New York Athletic Club. In 2012 he earned a Bronze Medal at the 2012 World Championship in Miami, Florida. He also earned a Silver Medal at the 2011 World Judo Championship in Frankfurt, Germany and a Bronze Medal at the 2010 World Judo Games in Canada. Frank currently holds the rank of Third Degree Black Belt. Frank is the President of Mundi International Security Services, which is a pioneer in providing Intelligence and Security to the Corporate and Legal communities worldwide.

The closeness that the NYAC Judo members have with one another reminds me of the closeness that I have with many of the Golf Club Atlas members. There is a common bond around a very narrrow and niche topic that brings out this closeness.
As a business, our first entry for Film Annex into the sports world was the purchase of an equity position in Esteqlal Football Club in Kabul, Afghanistan.
"Esteqlal FC is ranked number two in the Premier League in Kabul, Afghanistan. Established in 2002, the team trains at the Ghazi stadium and is coached by Zaher Hasani, a trainer for the national team and a committee member of Tolo TV. According to the agreement, the club will give full access to Citadel of New York to film the matches, training sessions, and pre-game events, all of which will be broadcast on the Film Annex Sports Network and the Esteqlal FC Web TV channel. The Web TV will display videos, blogs, and photos about the team."
See Esteqlal Football Club at Facebook.
Fooball/Soccer is the number one sport in the world, so in a risky country like Afghanistan, it was a safer investment for Film Annex. As the countries of South and Central Asia grow and establish themselves on the world stage, I hope that we can support and invest in the niche sports where great friendships and camaraderie are established.
Reminder, Film Annex and NYAC Co-Sponsor an International Judo Tournament in New York City on Sunday March 3, 2013 - On the road to 2016 Olympics for Rio de Janeiro.