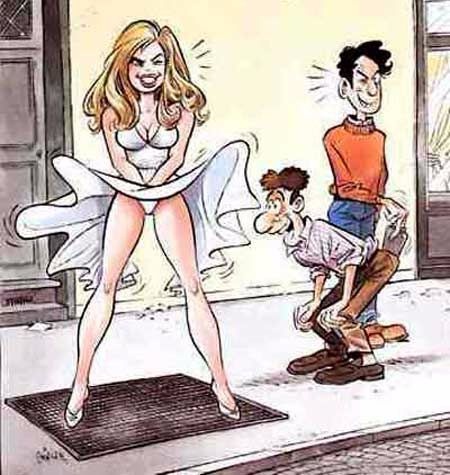 Girls in the shower, there was a knock on the door.
- Is there anyone at home?
- Who is it?
- The blind neighbor.
Think only girls from wearing, anyway he is also blind. She opened the door and asked:
- Advanced I?
- She congratulated me!
- Why?
- I went and was successful eye surgery, the hand, I am now.
Chủ quan
Cô gái đang tắm thì có tiếng gõ cửa.
- Có ai ở nhà không?
- Ai đó?
- Anh mù hàng xóm đây.
Cô gái nghĩ thôi khỏi mặc đồ, dù sao anh ta cũng mù mà. Cô gái ra mở cửa và hỏi:
- Tìm tôi chi vậy?
- Cô chúc mừng tôi đi!
- Vì sao?
- Tôi đi mổ mắt và đã thành công, giờ thì mắt tui sáng rồi.