Mental health is a term often misunderstood. When people hear this term, they immediately equate it with depression, schizophrenia, and anxiety disorders. But, in reality, it is a term used to describe a person's behavioral, cognitive, emotional, and social well-being. It can also be used to indicate an absence of a mental disorder.
Medilexicon's medical dictionary describes mental health as:
Emotional, behavioral, and social maturity or normality; the absence of a mental or behavioral disorder; a state of psychological well-being in which one has achieved a satisfactory integration of one's instinctual drives acceptable to both oneself and one's social milieu; an appropriate balance of love, work, and leisure pursuits.
Mental health can affect your daily life, relationships, and physical health, as well as your ability to enjoy life. But with every day life's stressors, that's easier said than done. With that said, many people are actually suffering from one form of mental illness or another.
What Is Mental Illness?
Mental illness is a type of disease that causes mild to severe disturbances in the way people think and behave. It often goes unnoticed and sometimes dismissed as just an excuse people make for their bad behavior. It may not have any physical signs like other diseases, but just because something is not tangible doesn't make it not real. Mental illness is a very real and dangerous disease that has claimed many lives.
Early Warning Signs of Mental Health Problems
Although mental illnesses don't show physical signs, there are still early warning signs and symptoms you need to watch out for.
Drastic changes in sleeping or eating habits
Avoiding social interaction with other people
Withdrawing from activities they used to enjoy
Display of uncharacteristic emotion, such as extreme anger, prolonged depression, or irritability
Confusion
Excessive worries, anxieties, and fears
Inability to complete simple tasks, such as cooking or getting to work
Delusions
Consistent low or no energy
Hallucinations
Suicidal thoughts
Substance abuse
If you or anyone you know are exhibiting any of these symptoms, it is important to get treatments right away. Untreated mental illnesses can lead to catastrophic consequences.
The Role of Telemedicine in Mental Health
There is no doubt about the importance of a healthy mind. However, the world is faced with a shortage of mental healthcare professionals and facilities, especially in rural areas. Fortunately, technology has found a way to remedy this.
Enter telemedicine. It is one of the newest technological advancements that is revolutionizing the medical industry. With telemedicine, distance is not an issue as it connects doctors and patients with each other even if they are not in the same city or state.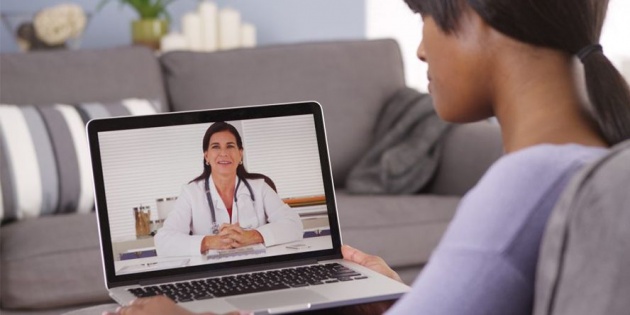 Image Credit: mydocuc.com
Some doctors and patients are still a little hesitant to try telehealth because of the inability to do a physical exam. But, this is not the same case with mental health treatment because it only often requires the medical provider and patient to converse and connect emotionally. And, it's so easy to use. You only need a secure video chat platform to connect with each other.
Final Thoughts
Even if you live in an area where mental healthcare facilities are non-existent, you can still get the right help through the use of technology. There are many healthcare providers that offer telemedicine assistance for your mental health. One such is BetterHelp. Visit them at https://www.betterhelp.com/advice/ and one of their compassionate mental healthcare professionals will help you get through your mental illness.