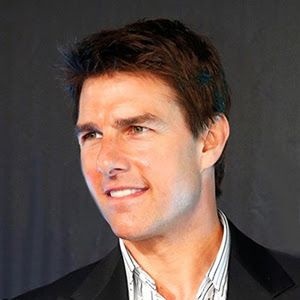 This is one of the most established actors in the world.
He also does his own stunts that makes his movies special and cool and this is what his fans love about him.
Cruise, 53, and Shields, 50, publicly sparred back in 2005 when the Edge of Tomorrow star slammed Shields for endorsing prescription medication for treating postpartum depression in her memoir, Down Came the Rain.
"Life is too short," the actress and model told McCarthy of the now-ended feud. "I'm sure there are people that have strong, negative opinions about me, but I don't have the time."

She also noted that Cruise personally apologized to her after calling her actions "irresponsible" in the press."He came over to my house. It was funny because when he called me, he said, 'I'd like to have a sit-down and a talk with you.' I called my publicist, and I said, 'OK, what do I do?' She said, 'Whatever you do, don't go over there. Just make them come to you, and it's on your terms. You don't have cameras, you don't know,'" Shields recalled, referring to the rumors about Cruise's controversial Scientology religion. "So he came over to the house and didn't come with anybody, drove himself, there wasn't anybody outside."
Cruise's then-fiancée, Katie Holmes, later personally invited Shields to their 2006 wedding in Italy.

"She said, 'It just wouldn't feel right without you there,'" Shields revealed. "And I said 'OK, I'll bring the something old, as long as it's not me!' And she said, 'would you?'"
So the Suddenly Susan actress provided an antique enamel compact, but when it came time to deliver it to the bride, she noted, "I felt like I was 007, or I was Bourne. It was so much security. It was all dark, and it was quiet."

As for those who slammed Shields for going to the headline-making event after her fight with Cruise, she has no regrets.
"People were so up in arms about my saying yes," she told McCarthy. "And I said, 'First of all, if you get invited to that wedding, you go.' And I had no malice in my heart. It was still a wedding."
Thinking nothing of it, they continued up to their room under an alias to avoid the press attention.