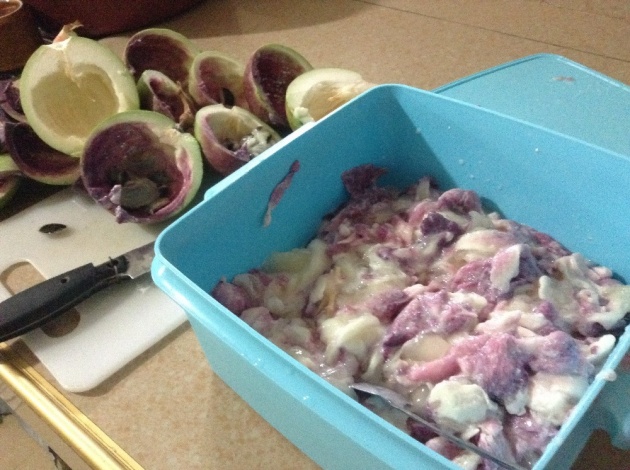 Caimito is a local term for star apples. We don't get to eat this kind of fruit often and so when someone was yelling outside about selling them at five pesos per piece, we didn't hesitate to buy. At first we thought of just buying 30pesos worth but after tasting the first one and learned it is sweet, we decided to buy everything, we paid around fifty pesos with freebies.
My mom told me to scrape them out from the inside taking the seeds aside so we can make a dessert out from it. It was an easy task though, the only problem is the sticky liquid the fruit gives out when it is squeezed.
We had a great snack time yesterday afternoon.
I will be sharing the recipe later.