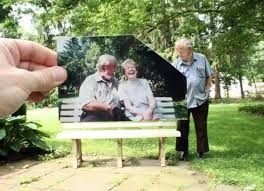 The Grandmother was being hard-hearing so usually loudly, everybody in family was scared when she scolded. Sometimes the grandfather secretly recorded for her hearing to adjust her volume.
Days after she passed away. The house became quietly, nobody said even a sentence, and Grandfather was always in his room
Suddenly the Grandmother familiar voice shouted from his room. His children ran to his room with the anxiety to see their dad like a statue was listening to swallow every word.
From that day her shouting to be heard in the house, as it is indispensable.