If there's rice terraces in Banaue, I am proud to say that there's also a certain garden in the central part of the Visayas which is in Cebu itself. The flower terraces of Malubog, Barangay Busay Cebu is referred as Terrazes de Flores which basically means Flower Terraces. It is a brand new tourist spot in Cebu and I love the fact that it is just 20 minutes away from the city. The Barangay of Busay has been a home to different tourist spots in Cebu and to name a few; there's the Temple of Leah, The Mountain view Resort, The famous Sirao Garden and there are more but to add to the list, this amazing idea of flower terraces would definitely bring the people of Cebu lo appreciate nature once again just like how Sirao had brought hundreds if not thousands or guests, tourists and even locals into the land.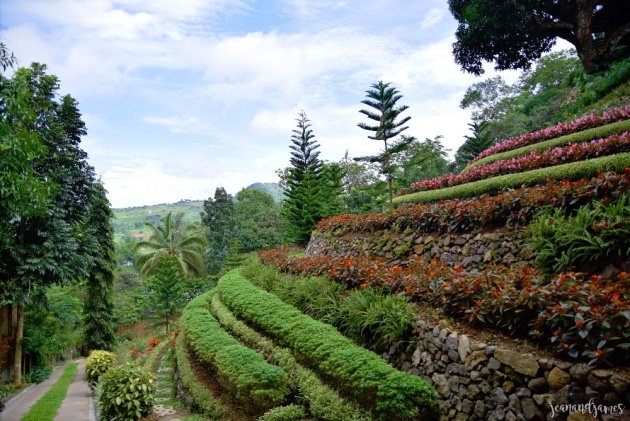 If we could see the miracle of a single flower clearly, our whole life would change.




-Buddha



It is nice to be in the city and stay at home for the weekend but both my husband and I needed to reconnect to nature so we both agreed before the end of the week that we should be going to another place somewhere away from the city. And then we found Terrazas De Flores accidentally on Facebook while scrolling on my news feed I bumped into a photo of what looks like the rice terraces of Banaue but it doesn't have rice plants in it instead it has flowers! Yes, there were hundreds of plants arranged in a terrace kind of way. Right there and then, I knew where should we be going on that weekend and we both agreed that we both want to see the beauty of his so called flower terrace.


How to Get There?
While there are other roads that would lead one to this area, there is one road which is the best way towards this section of Cebu City.
If you got your own vehicle may it be a car or a motorcycle, you are already fortunate enough for that as you can go to other different areas within the city and even to the other parts of the island.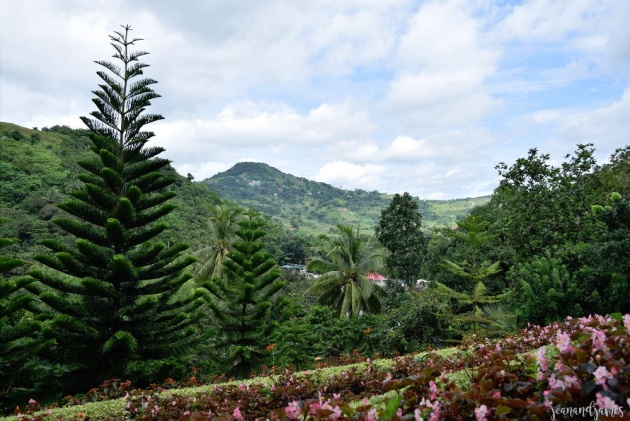 But if you are someone who is still saving for your future vehicle, don't fret! Why? Because there are vehicle for hire that you can find within the city,
So from the main city, your reference point shall be the JY Square Mall in Lahug. There are public jeepneys, taxis and motorcycles which can take you here. There are another set of motorists which can then take you from JY Square Mall to Busay. Notice that Busay is an uphill town of Cebu and has been developing and becoming well known for tourist attractions in the city since it is just a few minutes ride from downtown Cebu.


How Did it Come to Life?



Flowers are a proud assertion that a ray of beauty outvalues all the utilities of the world.




-Ralph Waldo Emerson



It all started with a sporty man of his early thirty, biking on his way up to the hill of Busay. Aside from Busay being a tourist destination, it is also the favorite biking get away for the bike enthusiasts, if you are on your way to Busay in an early morning, you'll definitely spot those guys and gals on kicking their bikes up towards the steep hill of this town.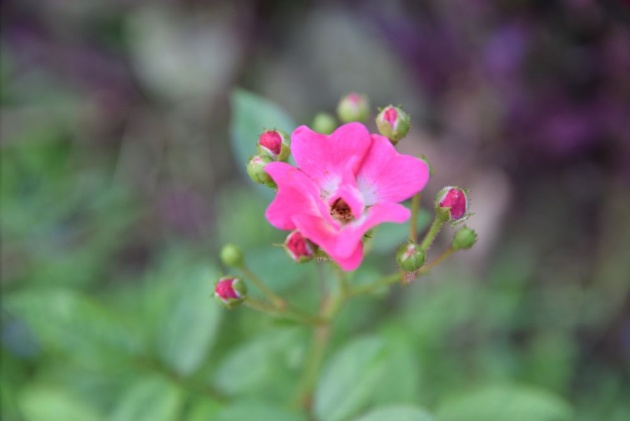 Here's a local rose planted in one of the terraces.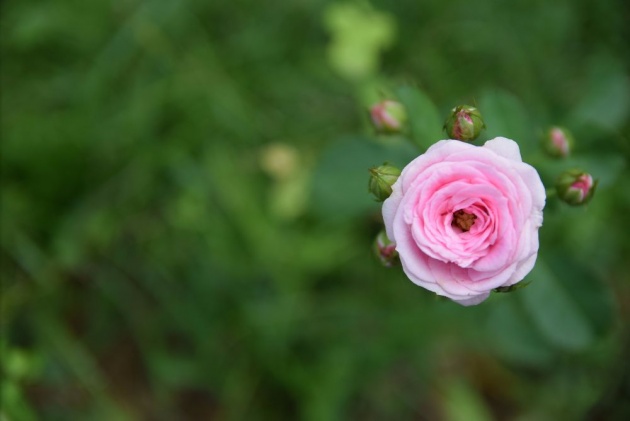 One of my favorite shots of their wild roses.
The biker had been noticing these wild flowers growing at the sides of the steep road specially during the rainy season, they are slowly but wonderfully blooming in their own splendor and he can't help but appreciate beauty. While the rest of the world or perhaps at least the Cebu City's people, a majority maybe area all about malls and city life, here he was, biking and just happy with seeing the wild flowers growing and showing beauty to the few ones moving in and out of this part of the city.
That incident had awakened the farmer side of him and realized he want to retire in a place with all these beauties surrounding him thus he had conceptualize this terraces idea. It is the best decision he had ever made and I learned all that with the help of my really sharp hearing while my husband was out there under the sun enjoying his own time taking photographs, I was inside the cafe sipping my complementary juice and enjoying the scenery in front of me while the owner and another visitor were having some chit chats on the idea of why this place was created.


The Concept



Philippines' first botanical garden in terraces.



That really hit me hard realizing there ain't any other botanical terraces in the country except for that other terraces well known for the production of rice which I have not personally visited just yet. I will have to plan ahead when to get there but of course before I could do go to Banaue, I am glad that I was able to visit the first botanical garden in terraces in Cebu itself.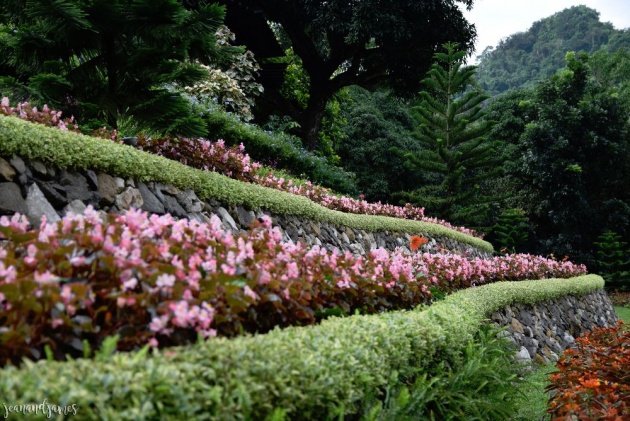 Here's what the management of Terrazas de Flores would like to tell about how the concept was made:



Terrazas de Flores is a flower garden where local flowers are meticulously arranged on a mountain slope to form flower terraces. The whole idea was conceptualized by a Cebuano father who owns a two-hectare parcel of land in Malubog, Cebu City and developed it into a flower garden where he and his three children could bond. For the owner, the creation of the garden was an expression of his love for his children. With a land area of two hectares, the first half developed into what now is Terrazas de Flores Botanical Garden, the owner decided to share his garden to the public for the Filipinos and foreign tourists to experience the beauty and emotion of a true blue Cebuano garden. To date, Terrazas de Flores Botanical Garden has over one hundred twenty seven species of

Cebu's local flowers.



The terraces is scrupulously landscaped and supported by interlocked rocks with each row being planted with a local species of flora (either indigenous or adapted). They were purely done and planted by the local farmers in Malubog, hired by the owner himself to provide livelihood to the community as well which I really like as it has given opportunities to the people around the town.

My Own Experience with Paradise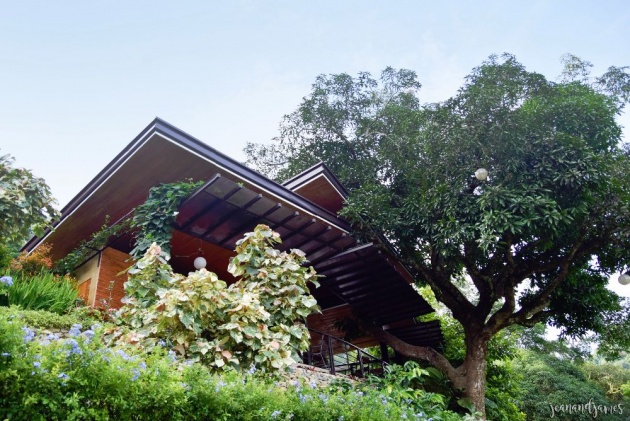 Reaching at the area as early as seven in the morning, I can't help but tell myself that I was pretty hungry! So what I first looked for was a place to eat! Gladly, they do have a cafe but it was still closed by that time so I have to wait for a few minutes before the person attending it would arrive and opened it up. I can tell that we were the first visitors because the door was still closed and I had to knock on the door so we can come in.
There's a parking area very near to the gates which were made of wood. The area isn't too big but good enough for a few cars and some motorcycles although there are still available spaces at the upper part of the two hectare area.
A stairway is located just at the left side of the parking spot. A cafe which serves drinks and other refreshments is also available at the upper area of the garden so one needs to take the stairway towards the cafe. But what's so good about the stairway is that it has its own top covering from the vine flowers which had already hanged and covered the entire roof of the stairway. I love to see the flowers hanging and the vine branches too! As we were on our way up to the cafe for the registration, we both noticed the lanai piled at the left side of the way, there were cross roads and paths going to the lanai and additional flowers too placed at the sides.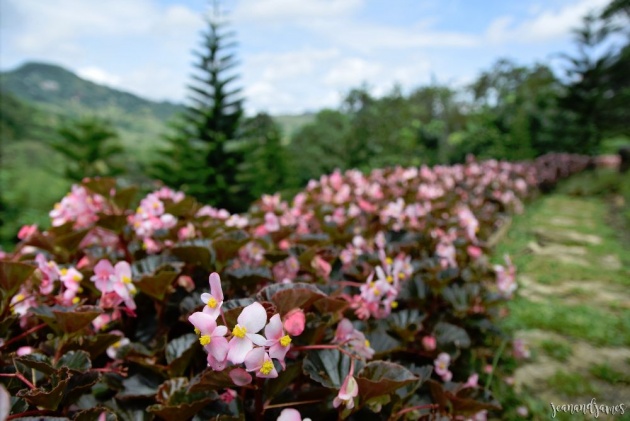 My husband can't help but notice the bamboo poles piled and served as walls of the garden. There were even live Chinese bamboos as well which are still growing. Of course there were flowers all around the garden as it is a botanical one and I appreciate their effort of adding quotes in the sides of the stairway, they had also made it a point to add scientific names of the flowers for Educational purposes.
Curved steel was placed before entering the cafe with vine flowers too with violet flowers. I had to take a video of it too since they were very pretty but then the steel isn't all covered yet with the vine flowers, only a part of it is being covered but it is still beautiful. Complementary drinks were available for all the guests but I had to buy a sandwich and a cup of coffee to waken me up and give me energy as we were very early that day and haven't eaten yet. But my husband didn't wait for the bread instead just started taking photos.
Photos here and there, time lapse, video clips and a lots of viewing of these flowers all around us. We definitely felt like we were in Paradise and it was surprising too that the owner himself started talking to my husband when he was on his way down. He then told my husband on how he had conceptualized this and also shared his future plans of the garden.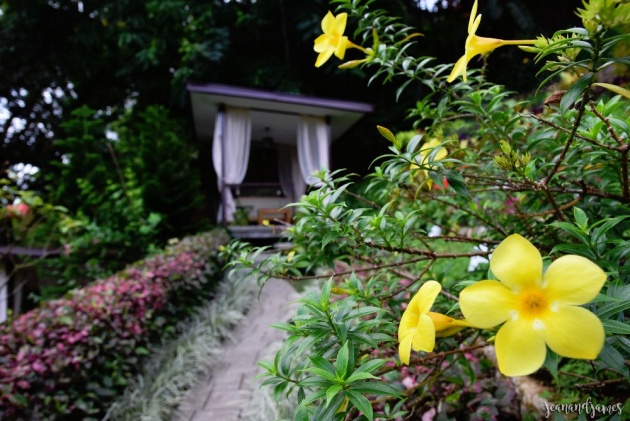 It was still the start, it had just opened that October but it has given new name to Cebu nationwide as it has been featured to different tv networks and had been shared on social media sites too! It was a great feeling being one of the firsts to visit it and we will definitely be back soon!
My husband and I had found a new place to chill for weekends.

The Future To See
Although it took nine long years for it to be available to the public, it is still a work in progress. Only one hectare has been currently developed to a flower garden terrace and the other half of the place is still being worked on for the future. But what really had amazed me is the fact that 60-80 percent of the flowers here are local ones, they originate from the province and that he had made it sure to use these flowers to create awareness to the Cebuanos as well as to give pride and name to these local flowers which have been previously being ignored.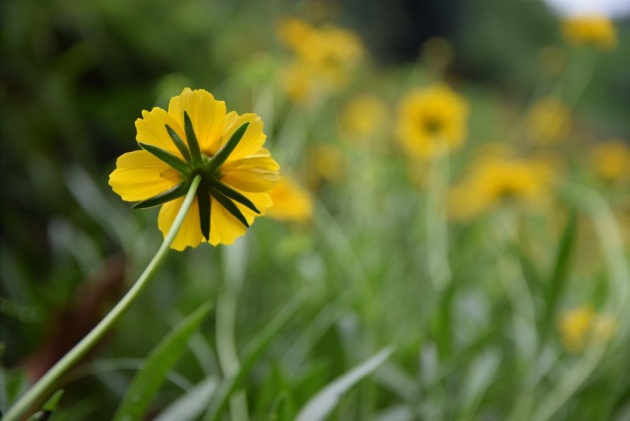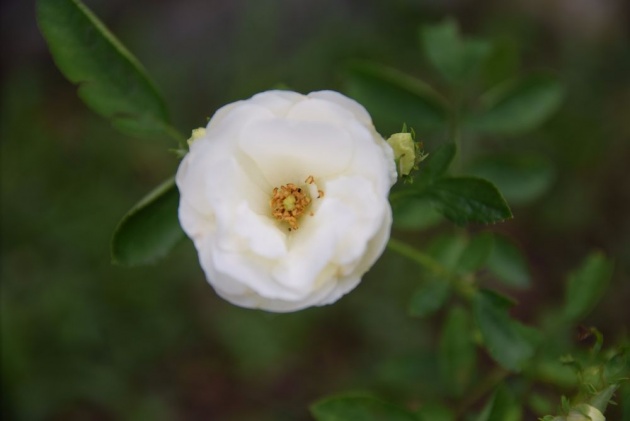 The owner himself have a huge plan for the garden. He has made it for his kids so they can bond and enjoy nature at the same time but this opportunity has also given him great responsibility not just for himself and for his family but also to the entire city, perhaps the entire world so he had planned to widen its range of audience. From nature lovers to selfie lovers and to the youth as well.
In the future, he'll be opening an Art Gallery since one of his children is an Art lover, he'll be displaying his child's paintings and art collection as well as other artists' creations too! If that happens, this will be the first Flower Terraces Art Gallery.
Aside from that, they are also opening up to different channels for them to share the information on what are these local flowers, wild ones which are available in the province, specifically in the city. They have started to communicate with the schools and university in the city so they can welcome students and give them educational tours while in the area.
These are really good visions and I appreciate his efforts to not keep this paradise for himself only but also to share to the entire community. I personally love the idea that the young generation will be able to keep themselves updated with nature and be with nature instead of staying in malls and city streets. In this way, the love of nature will be revived to our future generations that they will also be good stewards of our mother earth.
Hope you had enjoyed this blog entry.


Regards,
Jean Beltran-Figues
Copyright 2016 ®. All Rights Reserved.