Usually, children have a wish list that they ask from Santa during the Christmas Eve. Here are some funny letters of children that their parents posted on social media. Some of them are having strange, selfless or even sweet and kind requests on Christmas.


A little child tried to send a web link to Santa!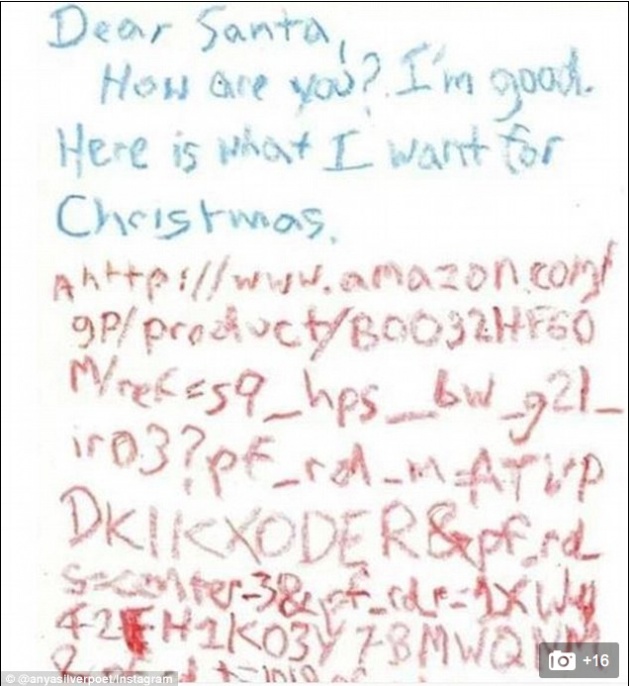 Photo: @anyasilverpoet/Instagram
Asking for a puppy!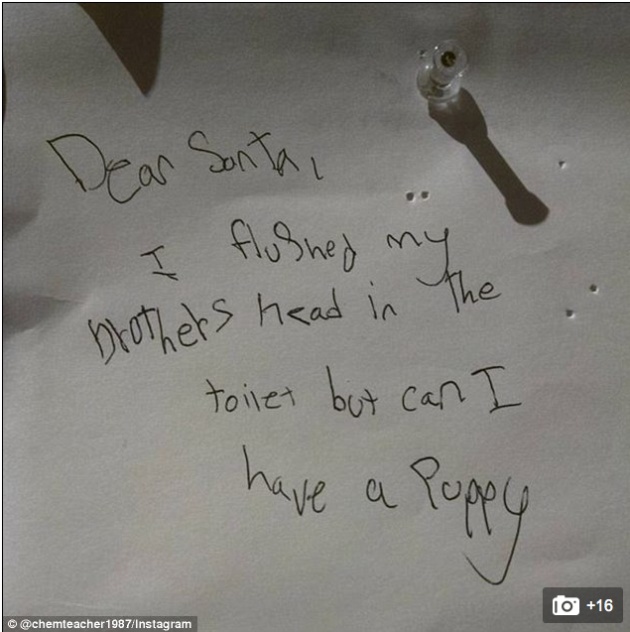 Photo: @chemteacher1987/Instagram

Little girl asked for many things, plus surprises from Santa!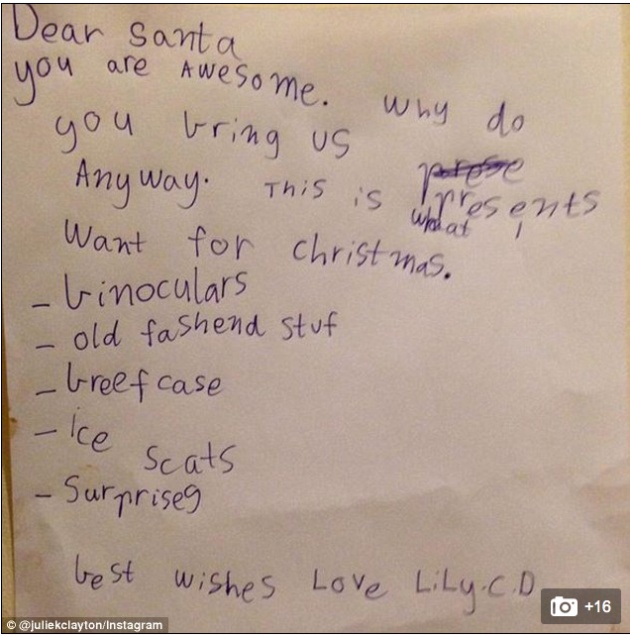 Photo: @juliekclayton/Instagram
Little kid ask for bunch of tech gifts + $300 for a trip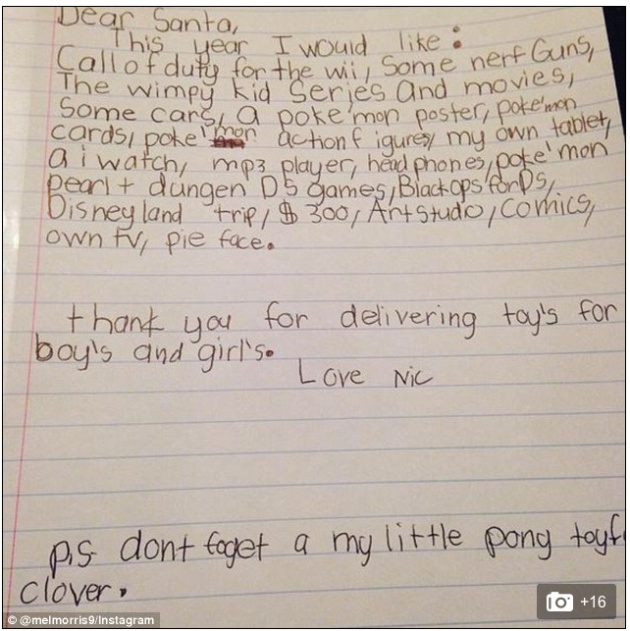 Photo: @melmorries9/Instagram
Have you ever written a latter to Santa? Please share with us in comment!