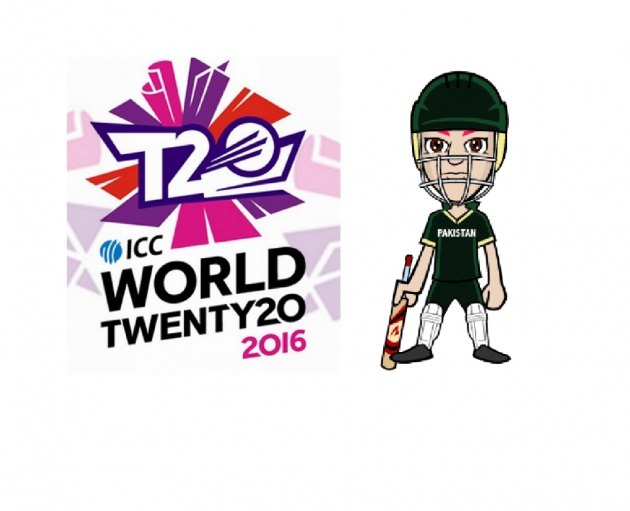 Hey guys , hope you all are fine. Today i came up with a very thrilling and exciting blog which is related to the ICC World Cup Twenty20 2016 and BitLander's Avators .Hope you enjoy it .Let's talk about the previous Twenty20 World Cup 2014 first.
It was the fifth ICC World Cup Twenty20 competiton. it was the international cricket tournament which was played on the grounds of Bangladesh from 16th March to 6th April 2014, this tournament won by Team Sri Lanka.The tournament was played in eight cities , Dhaka, Chittagong, Rangpur, Khulna, Barisal, Cox's Bazar, Narayanganj and Sylhet. The Internationl Cricket Council ( ICC ) announced the Bangladesh as the host of this tournament in 2010.
As Sri Lanka hosted the last tournament of 2012 so this was the second time that any Asian country hosting this tournament.In the final match between Sri Lanka and India , as we all know what the fantastic match it was and Sri Lanka won this match by 6 wickets and defeat India very badly at the ground of Mirpur.
That night was so happiest night for Sri Lanka's team as they defeat the champions of cricket as well.
Teams
this is the first time that tournament have 16 teams to played:
Afghanistan
Australia
Bangladesh
England
Hong Kong
India
Ireland
Nepal
Netherlands
New Zealand
Pakistan
South Africa
Sri Lanka
United Arab Emirates
West Indies
Zimbabwe
Let's have a look of team Groups of this tournament:
Group A
Bangladesh
Nepal
Afghanistan
Hong Kong
Group B
Netherlands
Zimbabwe
Ireland
United Arab Emirates
from Group A team Bangladesh and from Group B team Netherlands came forward for Super 10 matches
Group 1
Sri Lanka
South Africa
New Zealand
England
Netherlands
Group 2
India
West Indies
Pakistan
Australia
Bangladesh
In Knockout stage four teams were played for the Finals qualifying rounds
Semi Finals
Sri Lanka VS West Indies
Sri Lanka made 160 runs in 20 overs and their 6 wickets down.As in the reply of their inning West Indies team only made 80 runs on behind of 4 wickets down , as because of D/L Method the match was finished on 13th over. so finally Sri Lanka won the match by 27 runs
India VS South Africa
This was a very tough match for the final qualifying as both were the tough team in whole tournament, in this semi final match South Africa played first and they made 172 runs in 20 overs , in the reply of this fantastic inning India chased this target in 19.1 overs in the loss of 4 wickets, they made 176 runs and won the match by 6 wickets.This was a fabulous match as well.
Final
India VS Sri Lanka
The final match was held at Sher-e Bangla National Stadium, Mirpur, the stadium was full of cricket lovers specially Indians and Sri Lankan's fans .The match began, India played first and they gave the target of 130 runs in just 20 overs and 4 wickets down in the answer of these runs Sri Lanka achieved this target in 17.5 overs on 4 wickets down
So, finally ICC World Cup Twenty20 won by Sri Lankan team. What a fabulous night that was for them.All crowd were happy for their performance and feeling proud for the Champions Trophy.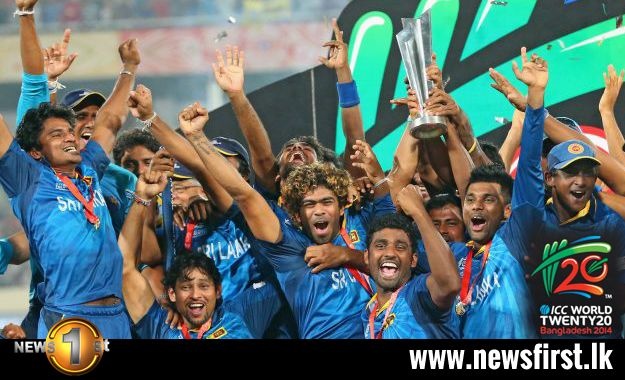 ICC World Twenty20 Cup 2016
The 2016 ICC World Twenty20 Cup is the sixth World Cup tournament and is to be held in India this time from 8 March to 3 April 2016.The International Cricket Council ( ICC ) , decided after their meeting in Dubai on 28 January 2015, awarded India to host the 2016 World Cup, please don't forget that Sri Lanka are the defending Champions.
The venues for the matches are Bengaluru, Chennai, Dharamshala, Mohali, Mumbai, Nagpur and New Delhi will be the venues along with the Kolkata.
Let's talk about the Schedule and Teams
This time again 16 teams will play in the grounds of India and its honor for all of us that again this tournament will be play in Asia.
Teams
Full Members:
India
Australia
England
New Zealand
Pakistan
South Africa
Sri Lanka
West Indies
Bangladesh
Zimbabwe
Qualifier:
Scotland
Hong Kong
Ireland
Netherlands
Afghanistan
Oman
Schedules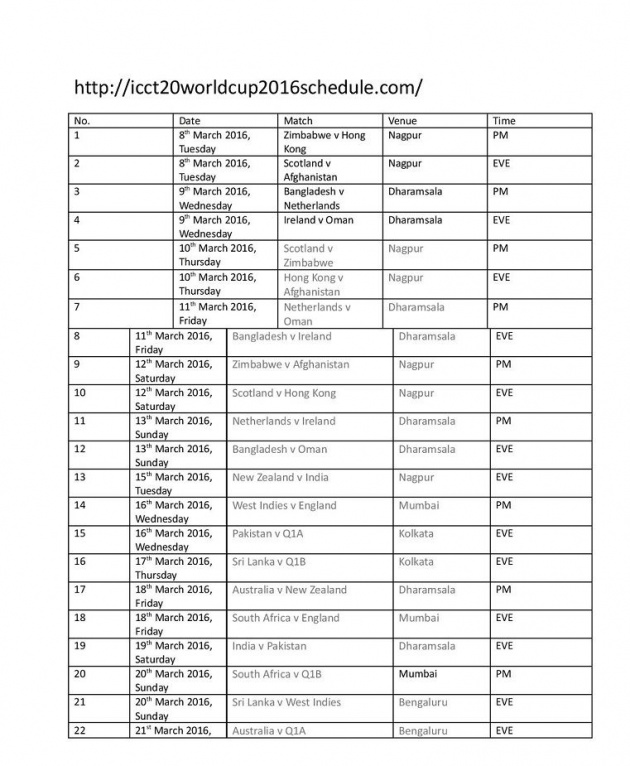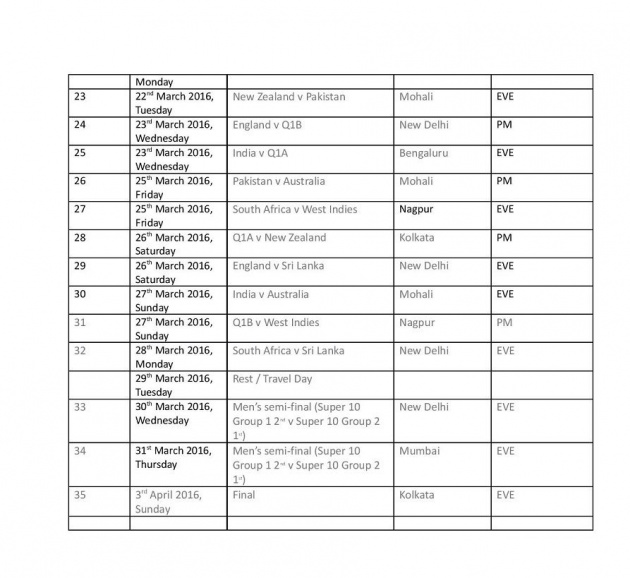 Let's check out this clip for more about WT20 Cup Schedule:
Here you can see the Launching Ceremony in Mumbai of Twenty20 World Cup 2016
In the last season of Twent20 World Cup 2014 , Pakistan lose the match as near of the victory , Now all 2 nations of Pakistan and India are waiting for the next challenge between Pakistan VS India Twenty20 World Cup 2016 , let's wait for the fantastic and thrilling match between two lions .As a Pakistani , we come with our Avator on BitLanders to support Pakistani Team and encourage them for the victory from India.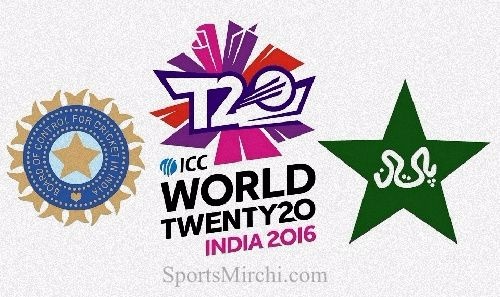 Pakistan's expected team squad for Twenty20 World Cup 2016
Shahid Afridi (c)
Muhammad Hafeez
Shoaib Malik
Muhammad Irfan
Rumman Raees
Muhammad Nawaz
Wahab Riaz
Babar Azam
Iftikhar Ahmed
Muhammad Amir
Umar Akmal
Sarfraz Ahmed
Imad Wasim
Anwar Ali
Khurram Manzoor
Twenty20 World Cup with BitLanders Avator
Guys now enjoy your favorites team uniforms for your avator on BitLanders by just go to shop and check BitFashionista, check here is the link http://www.bitlanders.com/shop/avatar for your more information let's check out these images how it works and how we buy these uniforms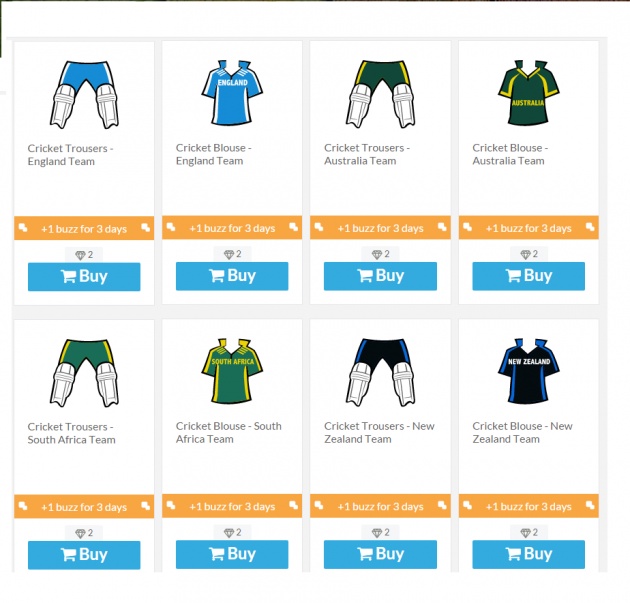 I like most , the Pakistani blouse, trousers, bat and helmet http://www.bitlanders.com/shop/i/359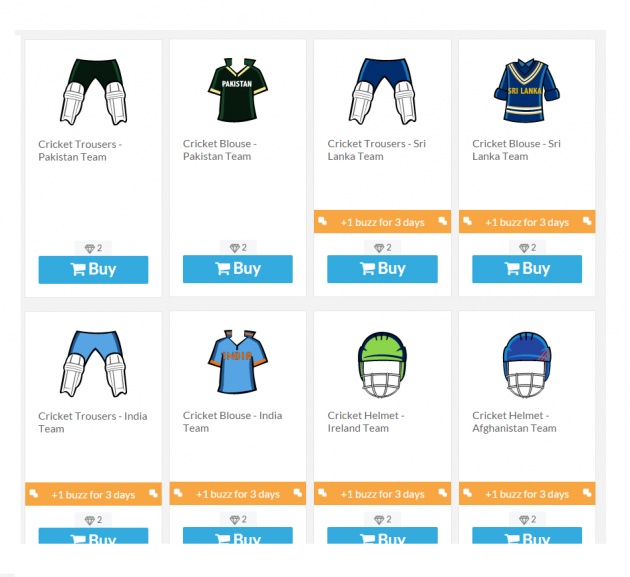 Here you can also see that there are so many teams Helmet as well you can make your Avator with complete uniform.BitLanders have the Bat as well and all teams Helmet as well as Test Cricket Uniform..Thanks to BitLanders......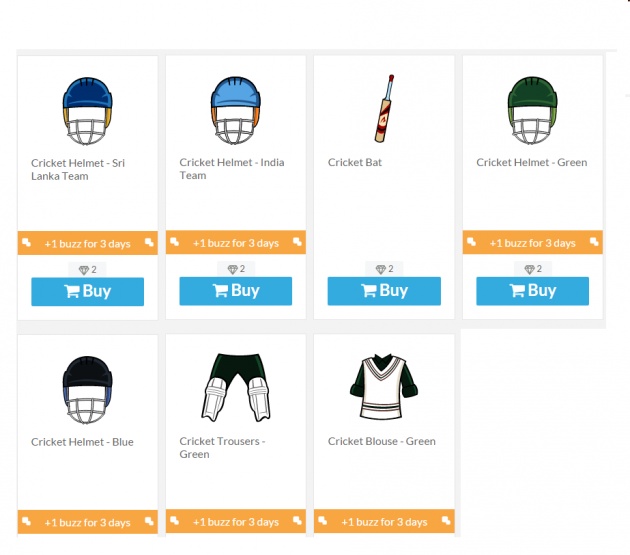 Here as you see there are so many uniforms for different countries cricket teams you can also buy test cricket team uniforms as well.What a great spirit BitLanders gave us , now let's enjoy to support your favorite cricket team by buying the uniforms from shop and enjoy whole world cup with BitLanders.
My Avator on BitLanders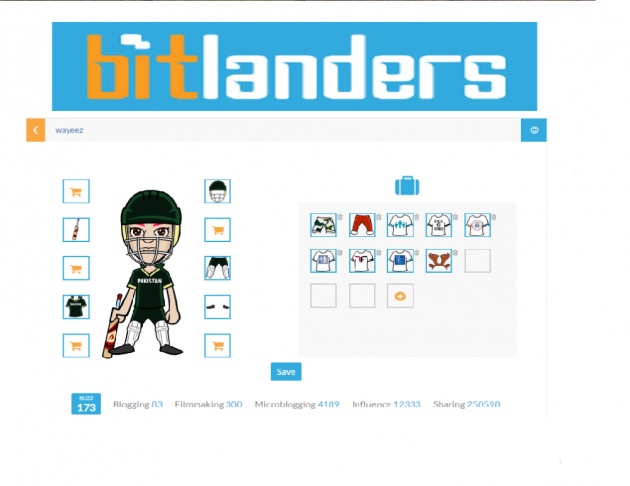 Hope you guys enjoy this World Cup with BitLanders and keep supporting your favorite team by the spirit of your team's uniforms and avators.Thank you for buzzing my blog and stay connected ...Thanks