Baidu is putting its mettle to the pedal. China's leading search engine announced last week that it's developing a smart bicycle -- the DuBike -- which uses Bluetooth connectivity, built-in GPS, and sensors to provide everything from real-time navigation to anti-theft protection.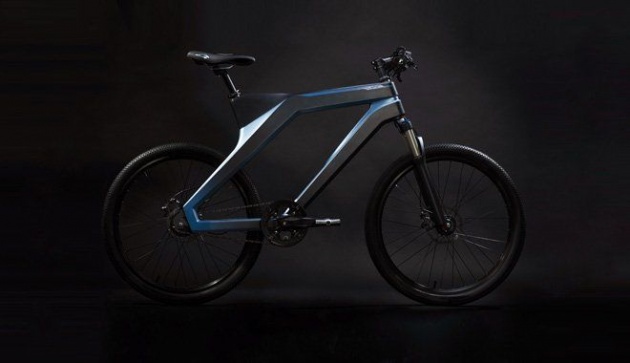 Baidu Maps broadcasts directions on a handlebar display while the sensors monitor fitness information including the number of calories burned and the rider's heart rate. There's also a social element to the groundbreaking smart bike which alerts users to other, nearby DuBike riders.
In a neat green energy twist, the sensors and displays rely on kinetic energy for power. In other words, a rider's pedaling fuels the smart bike features.
We don't know how much the DuBike will cost. We don't even know when it will be available. Baidu is currently developing the prototypes that will initially be limited to China. However, at a time when global dot-com giants are working on everything from smart televisions to smart watches to smart cars, it's only fitting that China's top dog would be toiling away on a smart bike for the country's 430 million bicycle riders.
Breaking away
Investors need to be realistic here -- the DuBike is unlikely to be a material moneymaker for Baidu. The dot-com darling has chosen to focus on the operating system, making it freely available to interested bicycle manufacturers. However, this doesn't mean there's no payday as part of the larger plan. We've seen Google take this route with Android, only to cash in on the world's dominant mobile operating system by assuring that it's the online advertising and apps marketplace of choice.
This also means that Baidu doesn't take on the manufacturing risk. A lot could go wrong here. The bikes could be too expensive for Chinese consumers. The anti-theft features could be dismantled. Or there could be negative publicity if riders distracted by the handlebar display start getting into accidents. If you think texting and driving is dangerous, just imagine the perils of dot-com distractions while riding a bicycle in China's crowded urban centers.
However, if the market applauds Google's leadership position in self-driving cars, Google Glass, and other innovative fields, it stands to reason Baidu will receive similar praise for its DuBike.
Baidu was born to ride
China's dot-com darling is on a tear. Revenue climbed 52% year-over-year in Baidu's latest quarter. It doesn't need an immediate needle mover, and that's why the company has broadened its reach into categories that won't pay off right away. That's also why profitability -- up 27% over that same period -- is only growing half as quickly, and Wall Street is fine with that.
Baidu is making the most of its market leadership and bountiful cash (nearly $8.4 billion as of the end of September) to play an expanding role in things that matter in China like streaming video, mobile apps, and now, better cycling.
In such a bike-friendly nation, the DuBike initiative is logical and has the potential to make a significant impact, even when compared to smart cars and other modes of transportation. Kudos to Baidu for pedaling its way into this large market that may very well prove lucrative in the long run.


Source : http://www.fool.com/investing/general/2014/12/13/this-smart-bike-is-about-to-take-over-china.aspx#ixzz3LwPSu3cT