This week was one filled with research, writing, and re-connecting. I started the week with writing our newsletter, where we announced our new homepage consisting of Eren's Picks, current events and sports videos, The Annex Press, and the BuzzScore. We've been doing a lot of outreach about the current changes on our platform, and I think it's well worth it, because it's always good to keep our filmmakers and audience in the loop.
In addition to selecting filmmakers' Web TV channels for Eren's Picks, I've been going back in our archives and digging through the movies that were uploaded years ago. I'm bringing some of these films back into the light by featuring them on our homepage. This has been a great excuse to connect with some of our "veteran" filmmakers like Rene Adema, Kunal Sen, Alex Budovsky, and Michael Ramsey who shared their artistic vision on our platform years ago.
I also finished working on the questions for Examer, the software program we built for Afghan students to take online, multiple-choice tests about topics like filmmaking, blogging, influence, and sharing. The process was a challenge, but I do think that I've learned a lot by trying to come up with clever and engaging questions that are not too difficult. I'm excited to see the results and get feedback from our Afghanistan team as well as the students. And it makes me proud to think that I might have contributed to the lives of the children in Afghanistan by offering them some insight about social media.
In other news, Film Annex Founder/CEO, Francesco Rulli was a keynote speaker at the Business Day Conference at SUNY, New Paltz, on Wednesday. I helped him prepare a PowerPoint Presentation about his background, career, and projects. Upon his return. Francesco shared a couple anecdotes about his visit. He told me that after his talk, a student asked him about his education, and he told the student that he graduated from high school. Which made me think... Well, if anyone asks you the difference between you and Steve Jobs or Mark Zuckerberg, you can say, "They dropped out of college. I didn't even attempt to go to college." I'm hoping Francesco will use this line at some point in his life, because it sounds like something he'd say. And it's true.
Earlier in the week, I also got to interview co-founder/CEO of GreeneStreet Films, John Penotti. We talked about his career, making movies, how technology is changing (or not changing) a film's production and distribution, and social media. The video should be up soon for everyone to watch, share, and comment.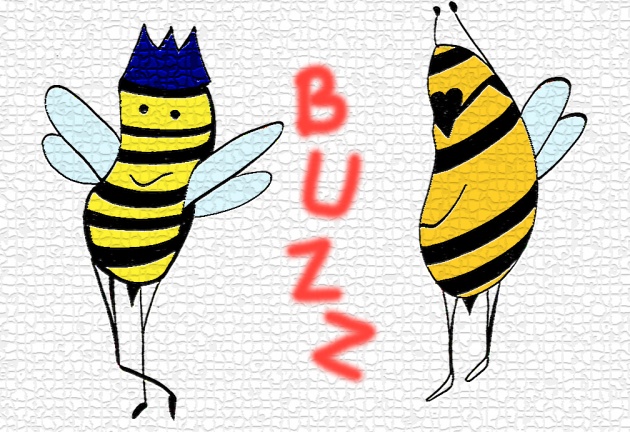 The rest of my week consisted of writing blogs/announcements, writing a press release about the launch of Target Marketing Annex, creating two illustrations about the BuzzScore, and writing/revising the new Annex Press page, which will also be up soon,
I also received some exciting news this week. One of them was from the Future Shorts Festival based in London, and the festival reps want to collaborate with Film Annex to promote and expand their event. The second one was from Charles Pieper, an animation filmmaker who's been active on Film Annex for almost 5 years now. He informed me that he's going to be showing an animation he recently worked on at a gallery on the Upper East Side in NYC next week. Before the show, we'll host Charles at our studio for an interview (and to hang out!), and I'm super excited to meet him in person!!
Lastly, we recorded a spoken word poetry/voice-over for the New Herat video today with Lillian Rodriguez. I look forward to seeing the final product!
Till next week,
Eren