Christmas is just around the corner. Millions of people are surely excited for the upcoming holidays – and one obvious reason is because of gifts. Although Christmas is mainly celebrated to commemorate the birth of Jesus Christ (well, different places may hold different Christmas meanings and traditions), the practice of gift giving (and receiving) has always been associated with the Christmas season.
This post aims to share three different types of Christmas gift ideas. A lot of people may not notice this, but thinking of what gift to give is not that easy. One has to consider budget cap, recipient's preference, and overall value or how the receiver will welcome the gift. Naturally, we don't want to be known as a terrible gift-giver and of course, we want our gifts to make the person smile, interested, or happy. Anyway, without further ado, let's begin.
Different Type of Gift #1 – Samurai Umbrella
Yes folks! You read that right. Let us kick-off this list with an interesting, eye-brow-raising one – a samurai umbrella!
Let's face it, umbrellas are those things that people usually don't take care off. The best time these things are useful is during the rainy season. Aside from that, people would just place it in their cars or leave one in their office so that when it rains suddenly, they are prepared and wouldn't get soaked.
That's why these things are not regularly taken care off – it normally gathers dust, rust, or we lend it to our friends without bothering or minding if it would be returned or not. But this will all change with a samurai umbrella. As the name implies, it is basically an umbrella shaped like a samurai sword.
Cool right? But so is the price. This is why people wanted to have one but wouldn't buy it simply because it is pegged at a price higher than an average umbrella. Luckily, this is good news for you as now, you have your first awesome but different Christmas gift idea.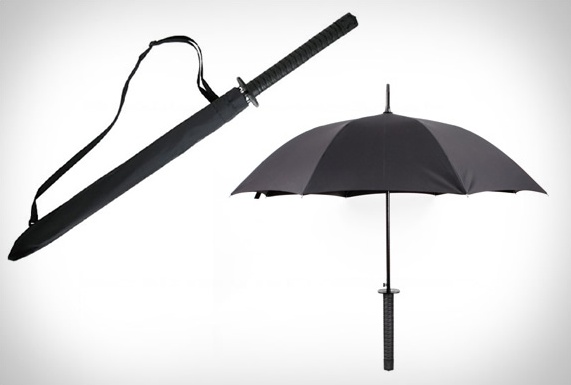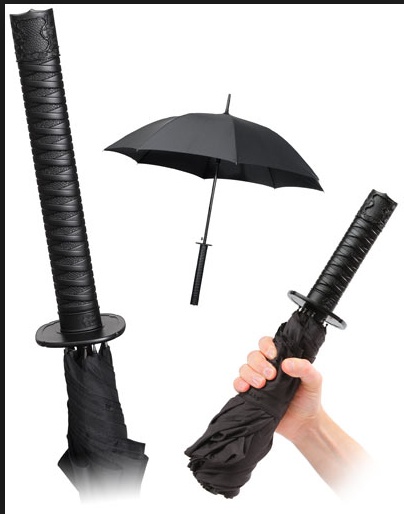 (Image Source: Google Images)
If those images are not enough, here is a review of a Samurai Umbrella
Different Type of Gift #2 – Ear Phones
Wait-What-Whoa?!?! --- some readers may have those reaction after reading the words ear phones.
I know, I know … why would anyone want an earphone when most mobile gadgets today are already bundled with one (tablets, mp3 players, smartphones, etc…)
However, before over reacting, hear me out first and remember that those bundled earphones are actually called headsets.
Headsets is a sort of general purpose accessory. It can be used for phone conversations, listening to music, watching movies, etc… Since it serves many functions, it is not dedicated to a single one. This naturally follows that it may not have been expertly designed to meet certain specifications.
Because headsets are usually bundled with a device, many consumers no longer tests the headset during purchase. This is already a given since their focus is on the main device and not it's accessories. It would be too late for them to notice that they receive a non-functioning or defective headset with poor sound quality. Unfortunately, some wouldn't still buy one as headsets are not in their list of priority-accessory. As long as it is still working (even with bad audio output) they would still use it and not buy a separate headset.
Think of earphones as an accessory that techy (and other) users want but wouldn't or does not bother to buy. There are different reasons for this – cost factor, hassle of going to the mall, while others simply forget to buy as it is not in their priority list. Fortunately, with the above factors and bullets, you are again in luck as now you have your second different kind of Christmas gift idea.
Here are some pointers when buying an earphone
1. There are different type of earphones
2. There are different brands/manufacturers/models for earphones
3. Not all earphones are created equal (some are just better than others)
4. Some are relatively cheap but still have acceptable sound quality
The following photos aims to showcase the different types of earphones.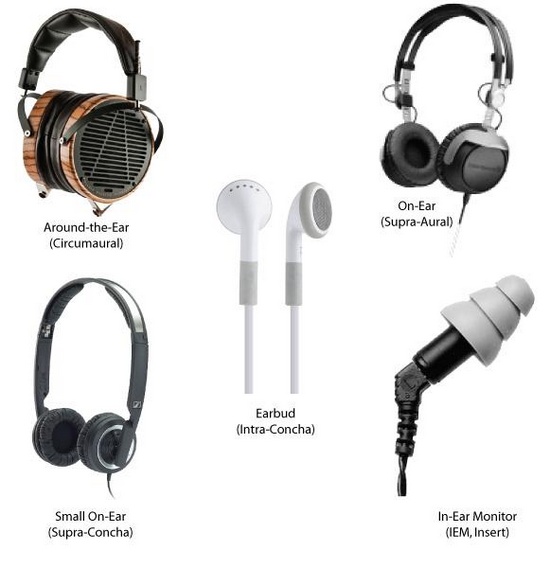 (Image Source: Google Images)
Here is a good video regarding our topic
Different Type of Gift #3 – Toy Collectibles
If you have been following my posts, then you'll know that I'm a collector of sorts – particularly toy collectibles. Notice on the emphasis on the word "collectible" Although toys are usually meant to be played with, some toys can actually double as great displays and even represent a personal significant event.
This is the reason why any type of collectible just wouldn't cut it. A collectible can be a mug, keychain, key-rings, ref magnets, shot glass, etc… Such are quite common and can be given on other occasions. However, this is Christmas and a toy collectible definitely counts in the interesting category.
But to pull this off, one has to take into consideration the following (obviously, this idea is not for everybody and if the person you're planning to give the gift to does not fall on any of the sampled group, then it is advisable to refer to ideas 1 and 2 of this post):
They should have enjoyed a certain movie where the vehicle used made an impression
The gift that you would give should have an impact. It should serve as a reminder of the car that made an impression on the person – and nothing does this better than an awesome diecast collectible. Below are some great examples.
Anyone would surely remember Ecto-1 from the popular Ghostbusters franchise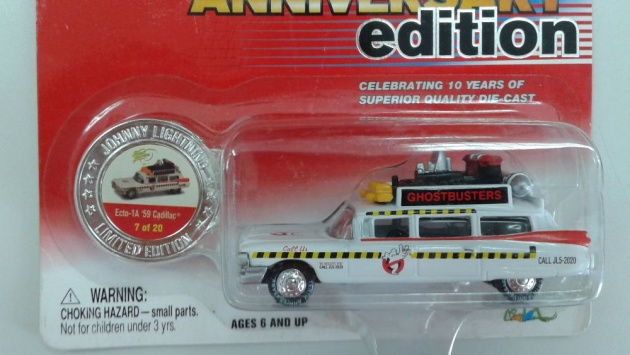 How about the Ford Interceptor in the movie that many considered as the stepping stone in Mel Gibson's career (Mad Max)
(Source: Google Images)
Of course, we can also go for the iconic Bat Vehicles for batman fans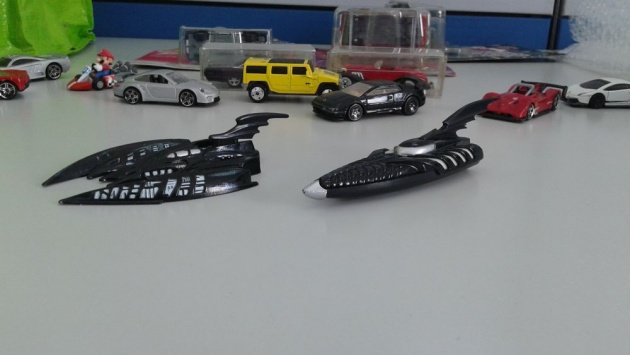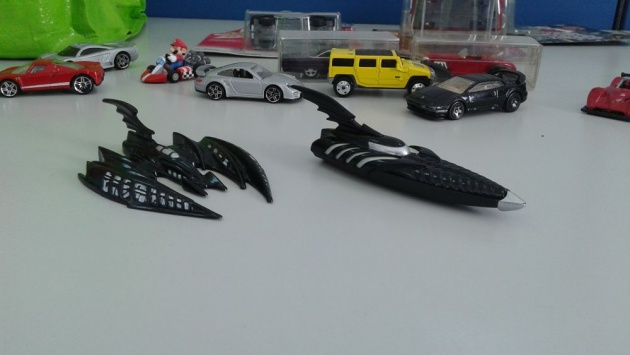 If the person is a comic book aficionado
Needless to say, comic books and toys are great together. This is why comic conventions usually have toys, and toy conventions almost always have comic characters (better known as cosplayers).
If the person you're going to give a gift too is a comic book collector, then a physical collectible representation of their favorite character would be an excellent gift idea. Below are some highly collectible comic book characters.
Marvel's BAF (Build-a-Figure)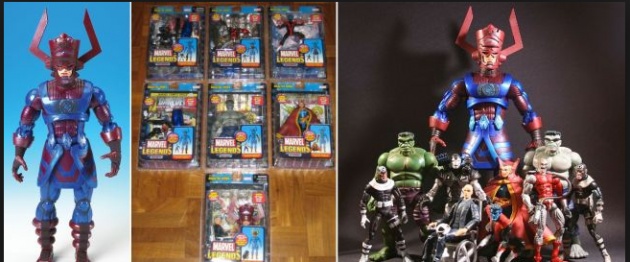 (Source: Google Images)
Below is a good review of Marvel's Build-a-Figure series:
Below are two 2016 movies that are surely much-anticipated by comic book fans (Marvel's Civil War and DC BvS (Batman vs Superman))
Manga (DBZ) and Movie (Transformers)
Note: I have included manga and movie characters since manga are Japanese comic books whose popularity has globally expanded. As for the movie, well many movies nowadays are essentially comics or toy lines that transitioned to the big screen - a great example is Hasbro's Transformers.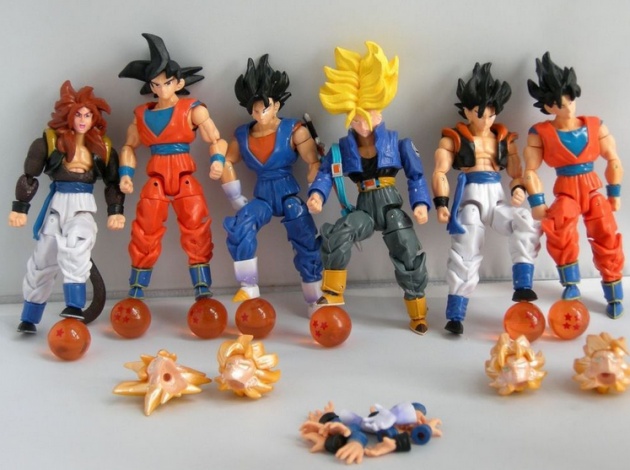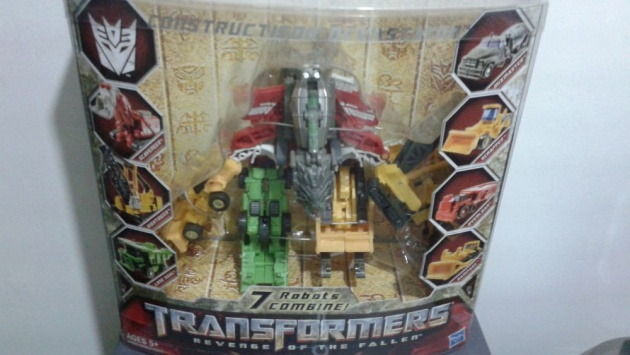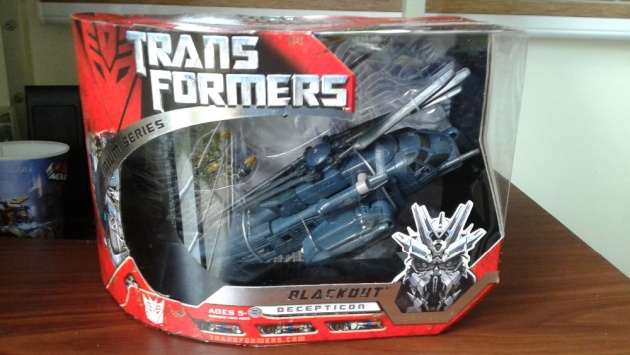 (Source of 1st photo is Google Images)
Note: All photos belong to me otherwise indicated
That's just about it. Remember, the above info are ideas – suggestions to help the reader decide for a good Christmas gift. Have fun, enjoy the holidays, go for a great gift, and make someone smile and happy.