1. London - United Kingdom
London to receive more 19 million foreign tourists in 2015, making it the most visited city in the world. The U.K.'s capital ranks among its European counterparts, boasting numerous landmarks, iconic monuments and a host of other tourist attractions. The city has numerous museums and a strong arts scene, as well as a world-renowned shopping district and fashion industry, which includes the twice-annual London Fashion Show. Notable sites include Buckingham Palace, Tower Bridge and the Tower of London, the Shard, Big Ben and the Palace of Westminster, more than 40 theaters.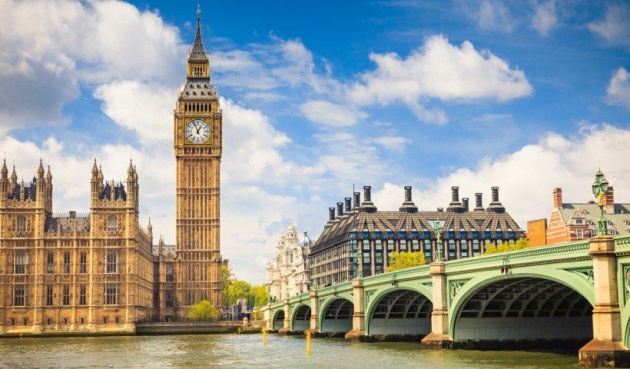 Even the transit system is iconic: the London Underground is the oldest underground railway in the world.
2. Bangkok - Thailand
Thailand's capital city is on-track to receive more than 18 million foreign tourists in 2015, making it the second most visited city in the world. With world-class shopping and dining and a dynamic nightlife, Bangkok offers something for everyone to see and do. Another major driver of travel to Bangkok is sex tourism; Bangkok has actually earned the nickname "Sin City of Asia" as a result of how many visitors it receives on account of the industry. Other visitors are attracted by the city's mix of historical buildings, showcasing a variety of influences and cultures. Notable sites are Wat Phra Kaew, a Buddhist temple in the Grand Palace, and Jim Thompson House, considered an outstanding example of Thai architecture. As the seat of the Thai government and the royal family, Bangkok is also a hub for major cultural events, religious celebrations and festivals.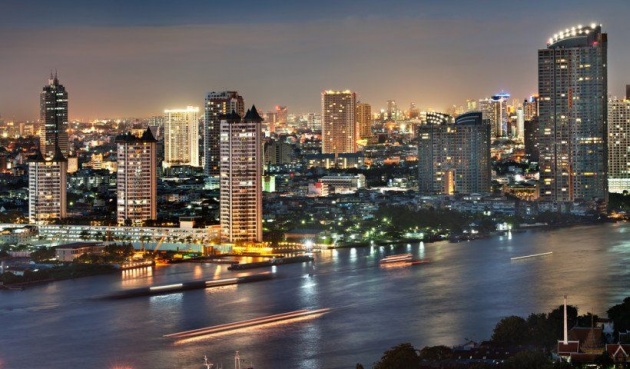 3. Paris - France
The iconic city of love with its grandiose Eiffel Tower ranked 3rd on this list. Being the 3rd most visited city in the world says something about how many people travel here each year. Paris will attract over 16 million foreign tourists in 2015, and it is well behind the first and second-place cities. Nonetheless, Paris remains a top-tier destination for many travelers, often considered a must-take trip or a bucket-list destination. The Arc de Triomphe, the Palace of Versailles, the Notre Dame Cathedral and the Louvre are all popular tourist attractions. Paris is also known as a center of fashion, hosting the twice annual Paris Fashion Week. The city is also the host of several important sporting events, including the finish of the Tour de France and the Paris Grand Slam tennis tournament.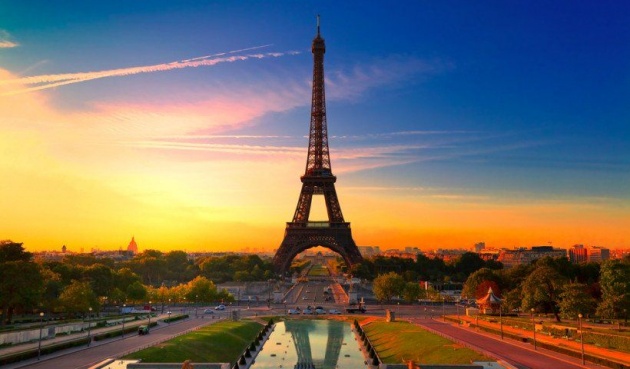 4. Dubai - United Arab Emirates
Dubai is the most populous city in the United Arab Emirates and has recently emerged onto the global stage through its innovative architecture, such as the world's tallest skyscraper and its history of hosting major sporting events. A center of world banking, Dubai has earned a reputation for being both pricey and luxurious, it's often lauded as a sort of playground for the rich and famous. Its skyline is dominated by the Burj Khalifa, currently the world's tallest building at 828 meters. The Burj al Arab is another iconic structure. Dubai's attitude is clearly go big or go home: the Dubai Miracle Garden, opened in 2013, is the world's largest flower garden and the Dubai Mall is the largest mall in the world. More than 14 million people are expected to visit Dubai from other countries in 2015 as tourism continues to grow.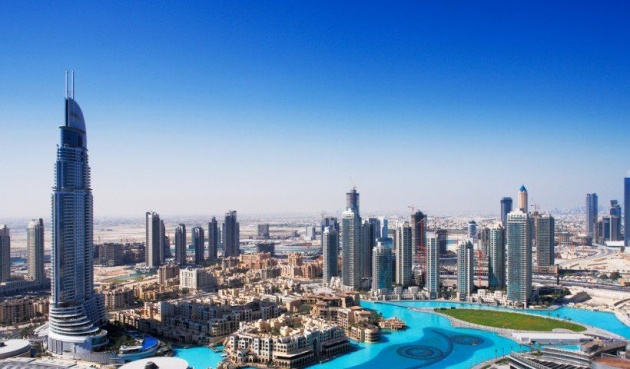 5. Istanbul - Turkey
With over 12.5 million foreign tourists projected to visit in 2015, Istanbul is both the fastest growing destination in Europe and the 5th most visited city in the world. Located along the Bosphorus, the city has been an important center of European civilization since the time of the ancient Greeks. Situated at the heart of two historically important empires, Istanbul has a long and illustrious heritage. It's easily one of Europe's most multicultural cities, thanks to its unique positioning on the edge of both Europe and Asia. It was named a European Capital of Culture in 2012. The city boasts mosques and churches, bazaars and malls and a treasure trove of other attractions. Traditional Turkish cuisine, such as kebabs, are popular and the city is also well-known for a vibrant entertainment industry and nightlife. Its historic center, a partial UNESCO World Heritage site, remains the most popular tourist attraction.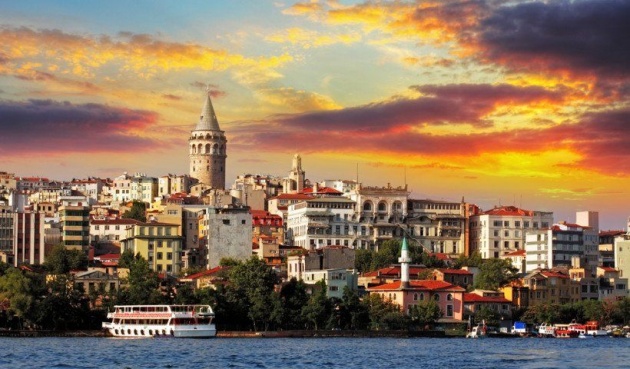 6. New York City - United States
New York City remains the U.S. destination of choice for international tourists, with over almost 12.3 million people expected to visit in 2015. Attractions such as the Statue of Liberty and the Empire State Building continue to draw visitors, while major events like New York Fashion Week pulls in crowds from around the world. Times Square and Broadway also remain popular attractions for international visitors, while shopping, cuisine and nightlife are alluring for many others who choose to take a bite out of the Big Apple. Other notable sites include Central Park and the Brooklyn Bridge. For many, New York remains the premier American destination, ranking well ahead of other U.S. cities like Los Angeles. As America's largest city, NYC is likely to remain the country's biggest tourist draw as well.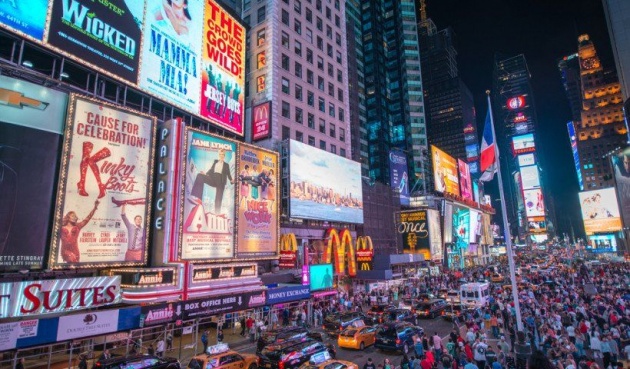 7. Singapore City - Singapore
More than 12 million people will visit the city-state of Singapore during the course of 2015. Over the last decade, the country has garnered a reputation for being a "luxury" destination, with many high-end hotel chains setting up shop, and the legalization of gambling heralding casino tourism. The island country's biggest draw, however, is said to be its cuisine: Singapore's multiethnic mix has led to a unique fusion of Indian, Malay and Chinese cuisines—like the Peranakan style of cooking, a hybridization of Chinese and Malay culinary traditions. There are many restaurants and, in fact, dining is said to be one of Singapore's national pastimes. Architecture in the city-state similarly reflects the fusion of various cultural influences. Water sports such as sailing, scuba diving and water skiing are popular recreational pastimes, while soccer is a popular sport to watch.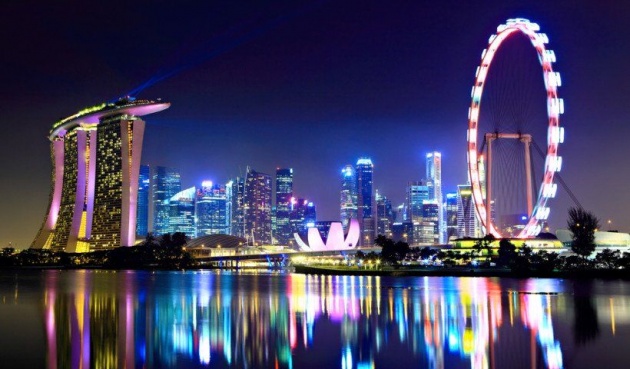 8. Kuala Lumpur - Malaysia
The capital of Malaysia will attract more than 11 million international visitors in 2015, making it the 8th most visited city in the world. Tourism and shopping are major drivers of the Malaysian economy and nowhere is that more evident than Kuala Lumpur, which functions as the largest retail center in the country with 66 shopping malls. Major attractions include the Petronas Towers, the tallest twin towers in the world, the National Palace and the Jamek Mosque. Petaling Street, Kuala Lumpur's Chinatown, is another notable destination for tourists, and the Hindu celebration of Thaipusam and its procession to Batu Caves is a major cultural festival that attracts visitors from many different locales. The city also functions as a hub for entertainment, art and events, including sports and music festivals. Kuala Lumpur is also noted for its multiethnic blend of cuisines and architectures.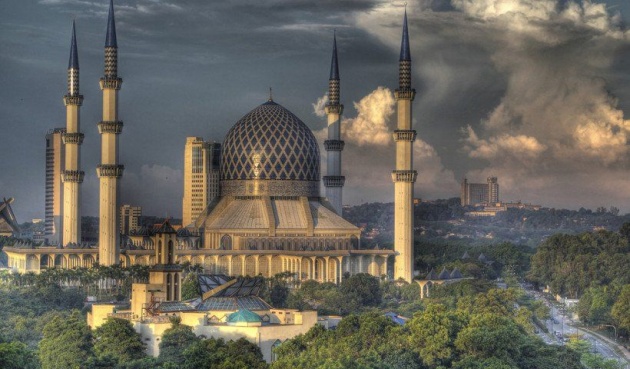 9. Seoul - South Korea
More than 10 million foreign tourists are expected to visit Seoul in 2015. The financial, cultural and political heart of South Korea, Seoul was first designed as a capital city in the 14th century. The city's lengthy list of historic buildings and UNESCO World Heritages sites includes palaces and temples, as well as the remains of neolithic settlements unearthed nearby. Two old residential districts are now preserved as museums to showcase traditional Korean culture and lifeways, including hanok houses. Seoul has many more museums, such as the Kimchi Field Museum. But Seoul isn't all about the past; the city boasts some of the world's most design-forward modern architecture and was named a World Design Capital in 2010. Ultra-modern buildings mingle with numerous parks, creating a unique and attractive cityscape near Mount Namsan.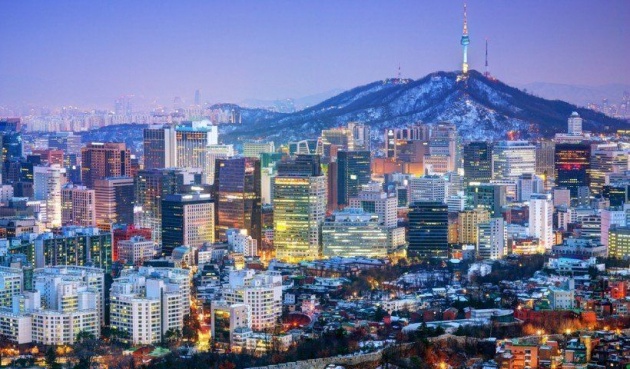 10. Hong Kong - China
Today, more than 8.5 million people visit the city each year, some for business and others for pleasure. The cityscape is decidedly modern, with the number of skyscrapers outnumbering any other city in the world; architecture has blended between Eastern and Western styles, and elements of traditional culture, like feng shui and dim sum, mingle easily with Western influences. Despite this, Hong Kong is also renowned for its geographical features: its deep harbor has made it an important port, nearby Mount Kowloon offers steep terrain and the rugged coastline has many excellent beaches.