After my Top 10 useful movies list (part 1 & part 2) I decided to create the useful series one. I believe so much in this format, it´s more open and you can develop situations and characters a lot more than in a regular movie. In fact, I have some projects in development which are series but that´s another story.
So... let´s start with the top!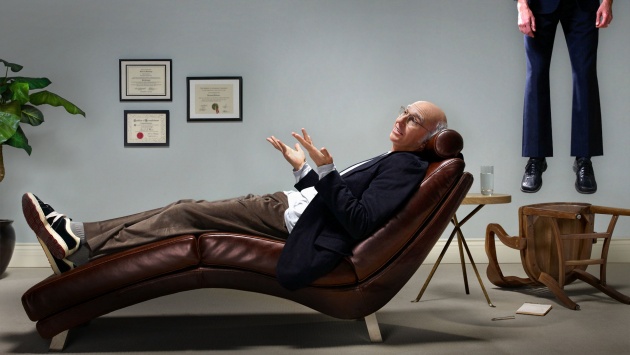 1- Curb your enthusiasm (HBO). This comedy show by Seinfeld´s co-creator Larry David follows him through his "real life" as a millionaire in a documentary style. His relationship with his wife, with his manager, the development of the projects he gets involved as a scriptwriter or actor (even a musical with Mel Brooks), the discussions with almost every character appearing in the show... Let´s say he doesn´t understand too much how the social conventions work.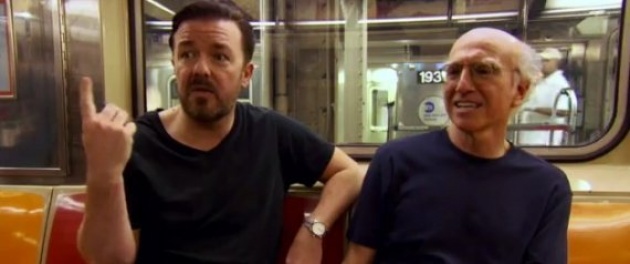 The lesson: how to develop a script. Every single chapter opens with the exposition of some little plots or facts which, although they seem to be absurd and unlinkable, in the end of the chapter come together fitting greatly. This is something very difficult to reach, also because this series has a lot of parts where the actors improvise, so they do a wonderful job putting everything together.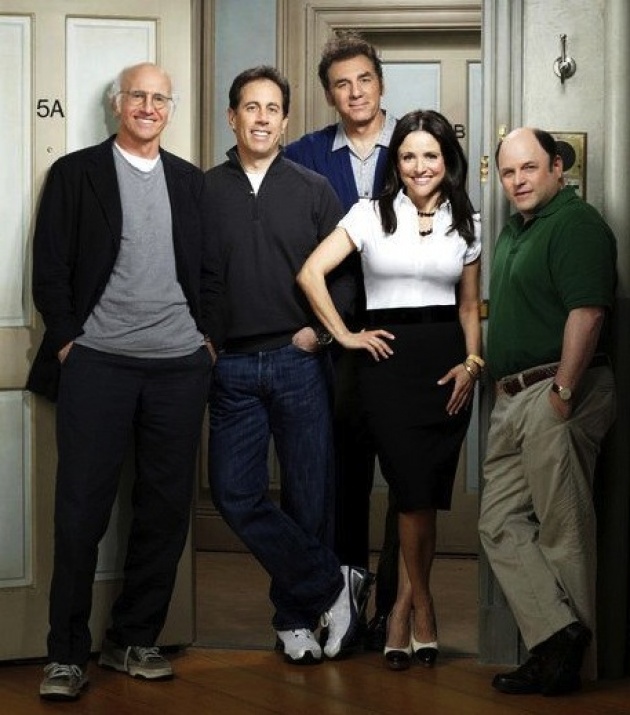 I also like how the "real" world is portrayed. You never know how much of what you see is "real documentary" and how much isn´t, the performances also help a lot. This serie features thousands of cameos of very famous actors, singers etc. It´s full of surprises and very funny and absurd situations. For me, this show is better than Seinfeld.
2!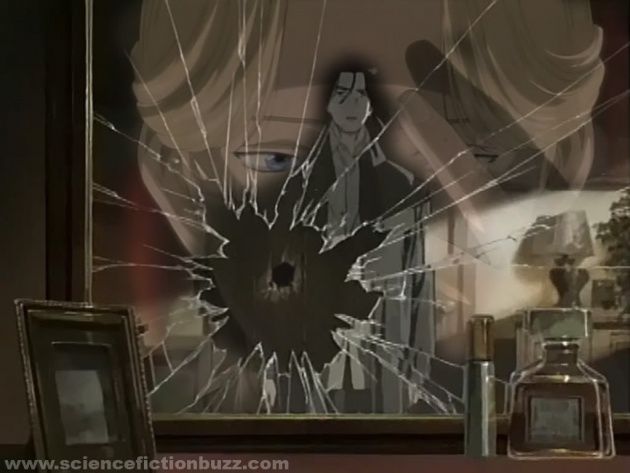 2- Monster, anime adaptation of Naoki Urasawa´s comic book. Do you like detective stories? This is your show. Intense, dramatic, full of twists, with very interesting characters... and almost no violence or over the top sequences! Yes, it´s a cartoon but forget everything you´ve watched before and enjoy this homage to the mistery classics. The plot (copied from IDMB): Dr. Kenzo Tenma is a very talented Japanese doctor and he's praised by all doctors in Germany. But after he saw how a woman cried for her man who died because someone else got more priority, he changed. He decides he wouldn't let anyone pass; everyone is equal. But one day, Tenma has to work on a little boy who was shot during the murder of his parents. He decides he will save the life of the boy, because he was first in line. But then, the children disappear .. and the murders begin.
Did he do right or did he create a monster?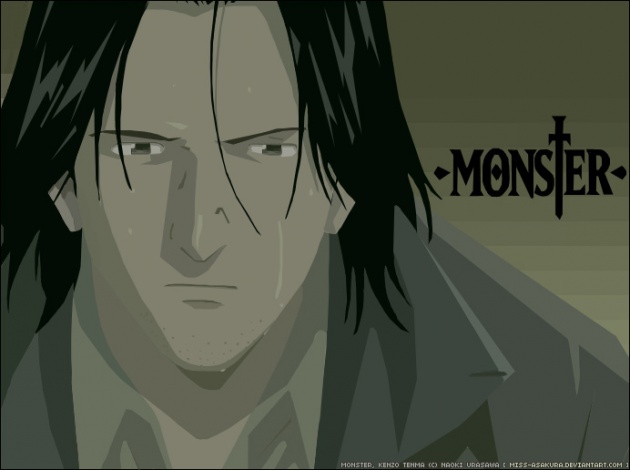 What did I learn here? The importance of the "not to show". As I said before, this show is about a serial killer with almost no violence depicted. Even the killer appears very little (35% of the chapters). But he is ALWAYS present. Every shadow, every windblow, an empty chair, the look of somebody who remembers him... So terrifying! And so great.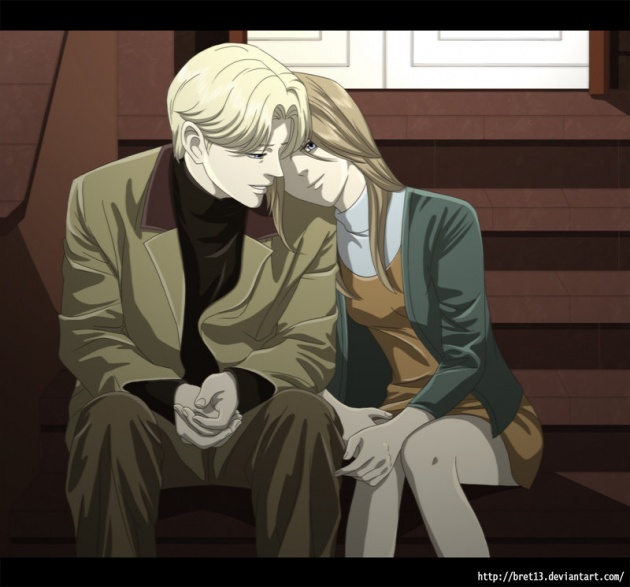 I´m not very enthusiastic of anime (I love some of them but I´m more into other stuff) but this one surprised me so much I just watched the 74 chapters in just 2 weeks (they are 18 minutes long). I loved the style, the animations, the plot... In fact, Guillermo del Toro is planning to do a new version of it with real actors... Can´t wait for it!
Next!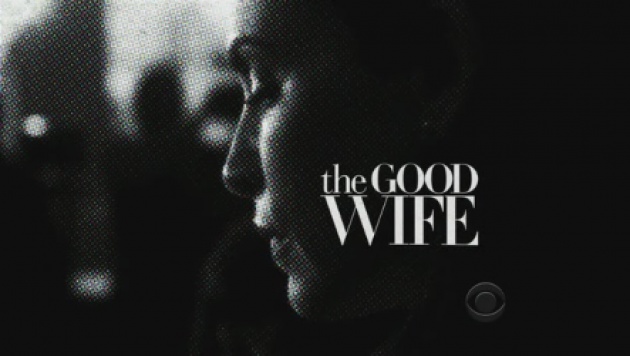 3- The good wife (CBS). I don´t like trial series or movies, I get bored with romantic brokenhearted stories and this show is about that. What´s the difference to the other ones? It´s elegant, it´s intelligent, it´s surprising and the characters are as cool as they can be! Also, the trials are very interesting and easy to follow even for me, who I´m spanish and don´t know how American law works. An amazing show.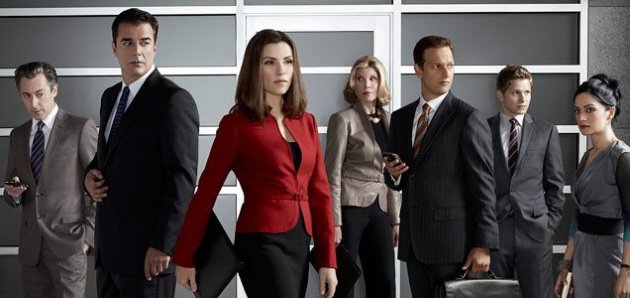 The lesson here is how to depict complex stories and make them be close to the audience. The trials, the intrigues behind the corporations, the lawyer´s way of talking, the political campaings featured in the show... Very complex stuff which is portrayed in a way that is easy to follow and attractive, the show is shot in a very elegant way. Shows like this one bring hope to me: everything can be attractive, close and fun if you plan it to be!
Next one!
4- Black Mirror (Channel 4). Nowadays, the black mirrors are the objects in which we are reflected most: the cell phone screens. We live in a too digital world, which is useful for many things (for example reading this blog or watching my films) but it also has a negative side. This series describes perfectly well the cons of technology. Or better said, not the cons of the tools, but how we humans misuse them.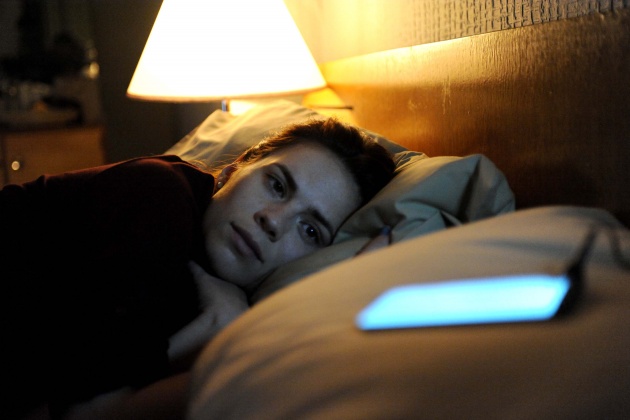 What did I learn? Maybe this show is the only one I put in this list because its content. It´s so close to feelings and shows so many situations that could happen in real life that it makes you think a lot. Black Mirror is a very sad and grey series but also realistic (which is something great, because the show is very close to sci-fi). I won´t spoil much about it because every single chapter is a story that starts and ends and all of them are very surprising but I 100% invite you to enjoy this incredible british show.
Last one!
5- The Newsroom (HBO). If Black Mirror approached to reality in a pesimistic way, this show goes the other way round. It tells the story of how the news are done in TV and how they try to be honest and fair with the viewer, fighting against sensationalism and other methods used by the corporations to generate audience. We watch how they work as a team, supporting each other, looking for the truth and enjoying their work. A little bit of light in the middle of so much darkness! Also, main actor Jeff Daniels is incredible. He surprised me a lot.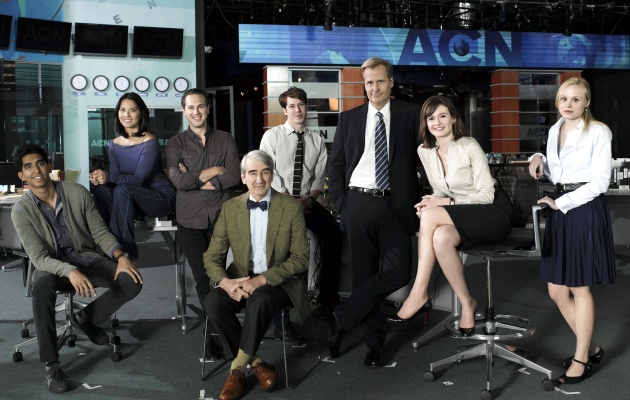 Lesson here is the dialogue. The creator, Aaron Sorkin, is a very professional writer and we can see that on every single line that is dropped into us. Clever, fluid, shocking, with a lot of subtext. Maybe sometimes too pedant but yet, the journalists talk like that a little bit (no ofense!). I could have chosen some sitcoms which also share this incredible way of writing dialogues but the problem of sitcoms is that 99% of the times are over the top of exageration; The Newsroom depicts real life and for me that´s a bonus.
Sometimes this show brings memories to me of the shootings I direct. The yells, the people running, the love stories born in set... Oh, I love my job so much!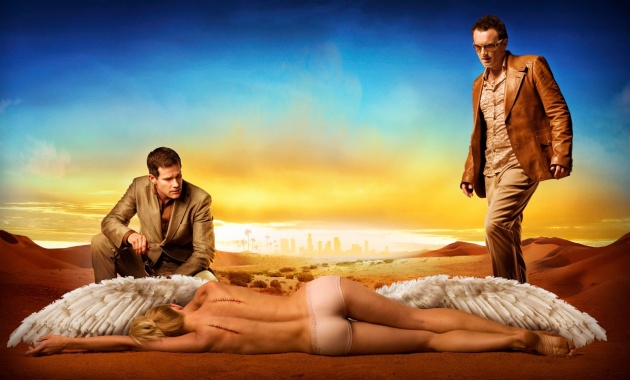 Special mention: Nip Tuck
So this is it, I´d like to do a very special mention to one of my favourite series ever, Nip Tuck. I didn´t include it in the list because the ones above have more lessons than this one but it´s also a very good and elegant show, the make up effects are incredible+the ending is very fair with the characters, not a disappointing one like many shows have (for me, endings are VERY IMPORTANT when you shoot a project).
See you on the next blog!