It's 12:40 - 20th of May. I am only getting a 3G signal on my phone with a speed of fewer than 10 Kbps even at this hour.

I have a blog that I have not finished editing yet. But in this situation, I don't think I can finish it today. It was already two days past due.

So I thought I'd write a travel blog about our trip to Lambunao, Iloilo.
Travel Blog - Trip to Lambunao.
Hello, Bitlanders. Since I'm wide awake past midnight, I decided to make a travel blog about my trip back to my father's hometown. A place is known as Lambunao.
Where is Lambunao?
Lambunao, officially the Municipality of Lambunao, is a 1st class municipality in the province of Iloilo, Philippines. According to the 2015 census, it has a population of 73,640 people.

Lambunao is the largest municipality in Iloilo in terms of land area and is 47 kilometers (29 mi) from Iloilo City
Lambunaonon's local dialect is 'Karay-a'. It's sort of a variation of the Hiligaynon (or Ilonggo) dialect. In karay-a, the sound of the letter 'R' is very dominant. Most of the time the 'L' sound is replaced by the 'R' sound, but not all the time.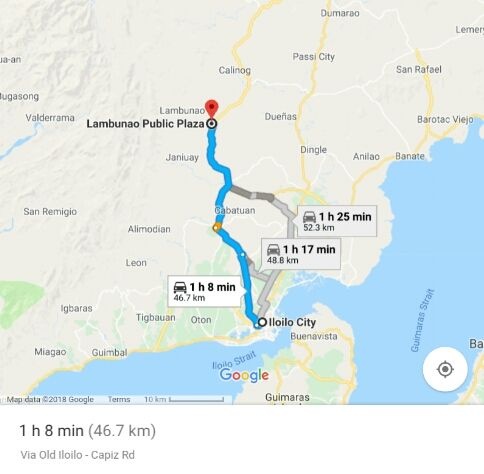 The route from Iloilo City to Lambunao.
Image Credit Google Map
How to Get There
From Iloilo City, you can take a bus, a van, or a jeepney. Usually, it takes about 1 hour to travel from Iloilo City to Lambunao (see image above).
From Roxas City, if we use public mode of transport, we used to take either bus or a van. We travel to Iloilo City then another ride to the Municipality of Lambunao.
From Roxas to Iloilo, it takes approximately 2.5 to 3 hours to travel. Add the trip to Lambunao, so it's at least a 4-hour travel from Roxas City to Lambunao. Plus another approximately half an hour travel from Roxas-Iloilo terminal to Iloilo-Lambunao Terminal.

Lately, a new road between Passi City, Iloilo and the Municipality of Calinog. enable us to cut the trip into just about two hours. The route would be Roxas City to Passi City to Calinog then to Lambunao.
If using a public transportation though, you to transfer from one ride to another at least three times.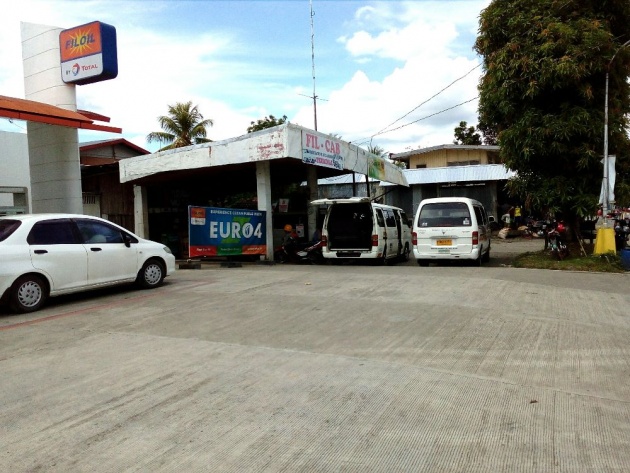 The Fil-Cab Transport (public utility vans) terminal in Lambunao.
Image Credit: @artbytes via bitlanders
What's In Lambunao.
On the personal level, we used to go to Lambunao every summer for a vacation. It is our father's hometown. Our grandfather had a restaurant right in front of the plaza and it used to serve as a stopover restaurant for a bus liner.
We used to play at the plaza every afternoon.
The town plaza today.
Video Credit: @artbytes via bitlanders
My father has closely-knit family ties. In fact, we still have very close ties with our second-degree cousins and my father's cousins, and surviving sister.
Although we seldom returned to Lambunao during our college years, in the recently, some of our cousins are trying to restore that bonding that we used to have when were kids.
We thought we have to teach the next generation the same bonding that we had.
A thought.
"As I compose this blog, I realized the generation next to us had never bonded like we used to. Perhaps, it's time to take the yearly summer vacation to Lambunao again."
Peaceful Community.
Lambunao had always been a peaceful community. Since the municipality is slightly elevated, the air was generally cooler, especially at night times. However, during these times, it did not escape the rising temperature.
We usually stayed on any of our relatives. Sometimes we would sleep from one house to another. Sadly, one of the biggest house in town that was owned by a grand aunt was demolished after they died without a direct descendant.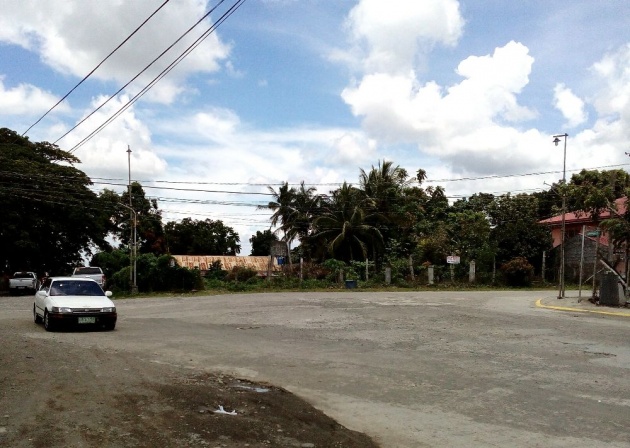 Where Lola Flor's house used to stand. There used to be a two-story house in front of the water tower.
Image Credit: @artbytes via bitlanders
Memories:
"Childhood memories are playing in my head as I continue to type this. I remember that Lola Flor's house has a unique scent of cleanliness mixed with the scent of old hardwood. I'm not sure actually, but that's how I describe the scent.

Mostly the two-story house was made of weed mixed with concrete. The main stairway to the second floor - directly facing the main gate, was made of concrete covered with marble-stone, I can still see the shiny-red freckled with white stones steps.

The upper living room was made of wood. There was a heavy set of furniture made of bronze. If I remember it right there were at least three huge bedrooms upstairs. Another living room and a study. There was a cabinet filled with volumes of different encyclopedias.


Loberiza St.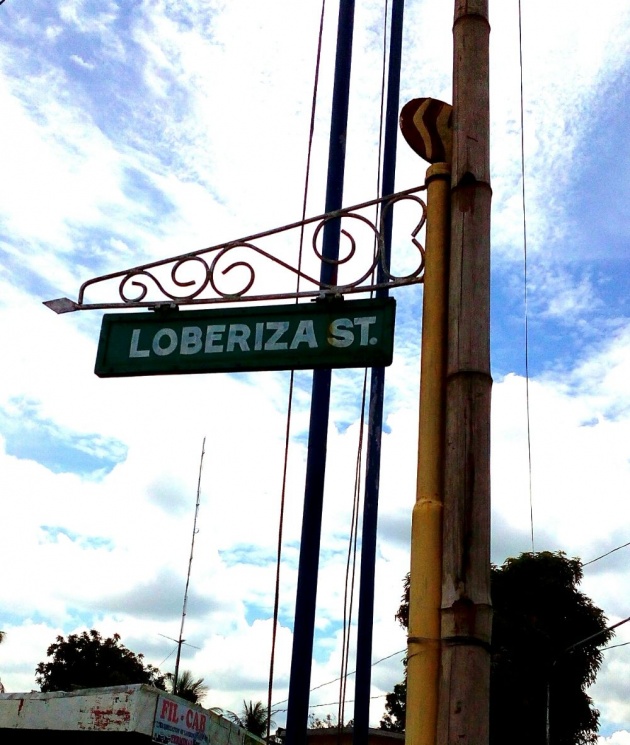 Loberiza Street. Yes, we have our own street. Well, at least a street named after our family.
Image Credit: @artbytes via Bitlanders
What's In Lambunao? Aside from our relatives and a cool place to be during summer, there used to be almost nothing here.
I was surprised and glad to know that there are now inland resorts being a developer here.
Side Trip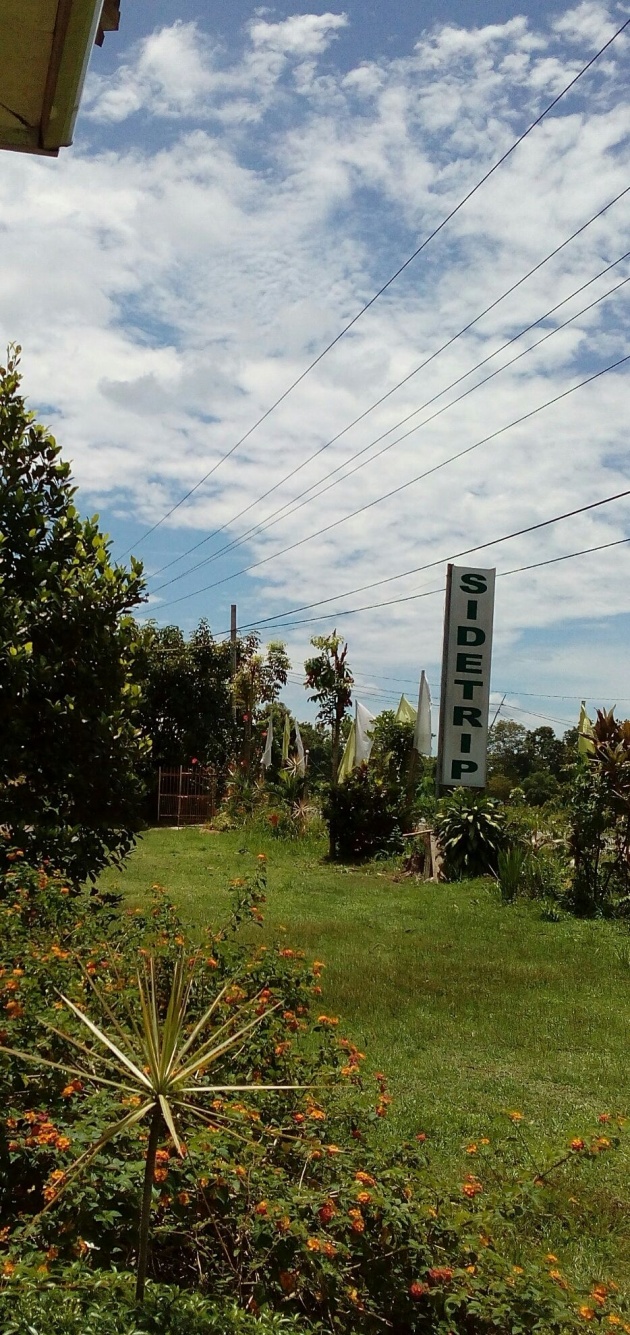 The Side Trip signage.
Image credit: @artbytes via Bitlanders
One of those is a place called Side Trip, where I am composing this blog. It's a roadside establishment that has huge open-air function hall, a turn-to restaurant and a family pad. The place is owned by a third-degree cousin.
"Tiripunan" means "gathering hall or a place for gathering" It's a great open-space hall surrounded by greeneries. So the air here is actually fresh and almost free from pollution.
Image credit: @artbytes via Bitlanders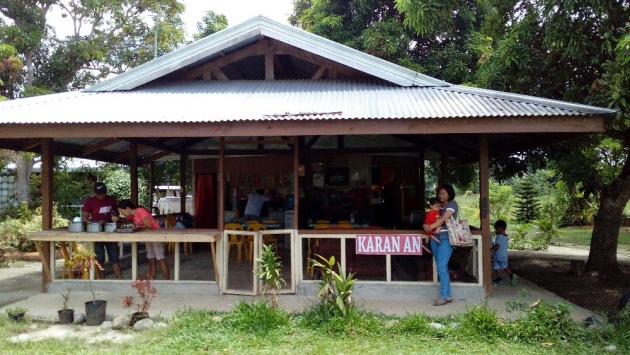 "Karan an" means "dining hall or a place to eat". It's a "turo-turo" style restaurant, where travelers could easily get a quick meal.
Image credit: @artbytes via Bitlanders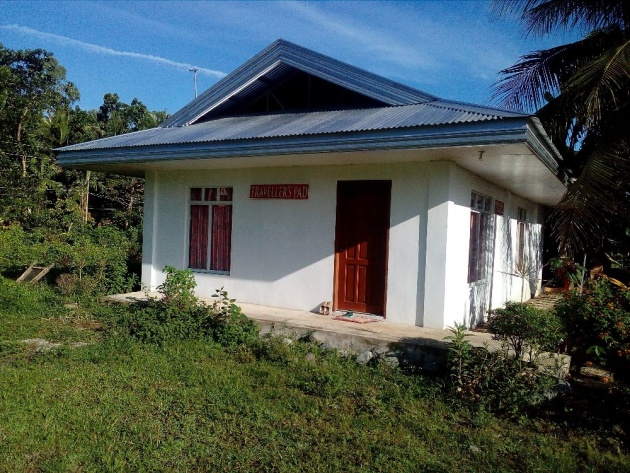 Tururugan.
Image Credit: @artbytes via Bitlanders.
The "Traveller's Pad" they named "Tururugan".The name means "a place to sleep". This is where we are staying now. The design is a simple house. I reckon the floor area is just about 50 square meters. It has:
Two air-conditioned bedrooms,
A living room which a half of it could be converted into another bedroom.
One Dining room
A small kitchen with a refrigerator
One Toilet and bath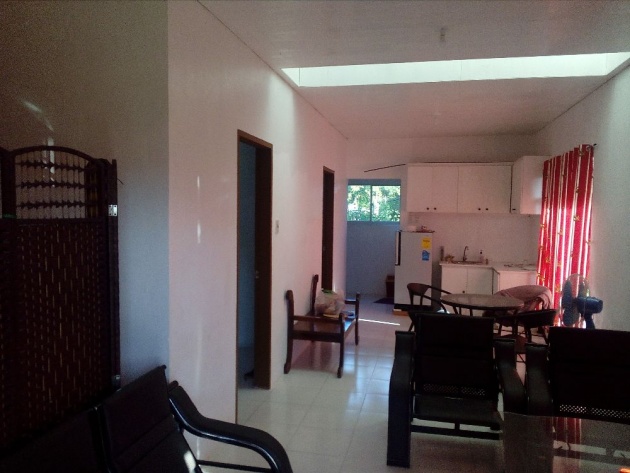 The interior of the Travellers Pad or Tururugan.
Image Credit: @artbytes via Bitlanders.
Gines Garden Resort
Just a few hundred meters from the Side Trip is Gines Garden Resort. It has a couple of swimming pools. One for the kids the other for the adults.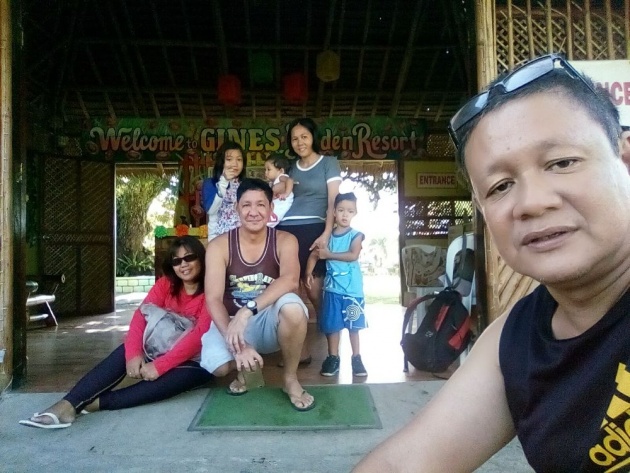 With my brother and our families at Gines Garden Resort.
Image Credit: @artbytes via Bitlanders
The kids having fun in the pool with their mother.
Video Credit: @artbytes via Bitlanders
Side Story
There is another story actually, why we went to Lambunao. A story worthy of another blog post.
Wrapping things up
For now, I will wrap this post up how I feel during our trip here.
For sure I am glad that the town is starting to develop. One thing I love about the two places I mentioned above, they developed the place while keeping the old trees around. In fact, the trees and other plants all around made the place more attractive and naturally cool. Who knows, if there will be more resorts like these that mixes progress with the beauty of nature, Lambunao could be travel destination in this part of the country in the years to come.
I am also glad that our cousins have taken the initiative to restore the closeness that we used to have during our childhood years.
I just hope we can pass that bond to the younger generations.

This is it for now. The time is 1:27 AM. I have to go back to sleep.
Thanks for Reading