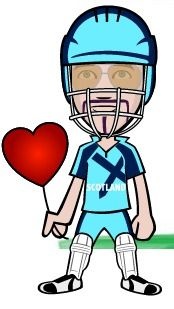 Today I'm wearing Scotland's national cricket uniform for the Cricket World Cup as a tribute for the Scotland nation cricket team.
Cricket Scotland Logo
For a little knowledge in a nutshell:
Scotland play their home matches at The Grange Edinburgh. It is a sports club in Stockbridge.
Scotland become associate members of the International Cricket Council in 1994.
In 1999, severing with the England cricket team they qualified for the Cricket World Cup.
Since 2013, Kyle Coetzer captained the team. His first game with the whole team was back in 2003 against Pakistan. He also scored 67 on hist first class debut
Now coaching the Scotland cricket team that was appointed in the year 2014 to prepare them for the 2015 Cricket World Cup was Grant Bradburn, a New Zealander.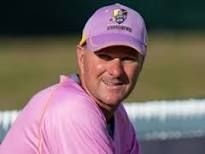 As of today:
ICC Cricket World Cup, Game 6
Tuesday, February 17, 6:00 AM
University Oval, Dunedin
Scotland

vs

New Zeland
142/10 (36.2) 146/7(24.5)
New Zealand won by 3 wickets.