Two Words That Can Help You Avoid
Dating The Playa!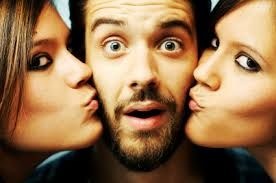 Let's Start By Saying, If He Tells You, You Are His "Number One" KNOW, YOU ARE NOT THE ONLY ONE!! Ok Glad To Get That Out In The Open! ;)#relationships #dating
Oh you know the type. They are so handsome as well as charming, it's almost impossible to see a single flaw in their existence!!! He has a devilish white smile, deep sparkling eyes, well groomed and dresses quite well. He knows how to read any woman, and knows what tricks to pull out of his pocket, to have you eating out of his hand!!!!
Hold on a minute ladies. Slam on those breaks for one itty, bitty minute!!
Two Words That Can Help You Avoid Dating The Playa !! Click Here To Read More