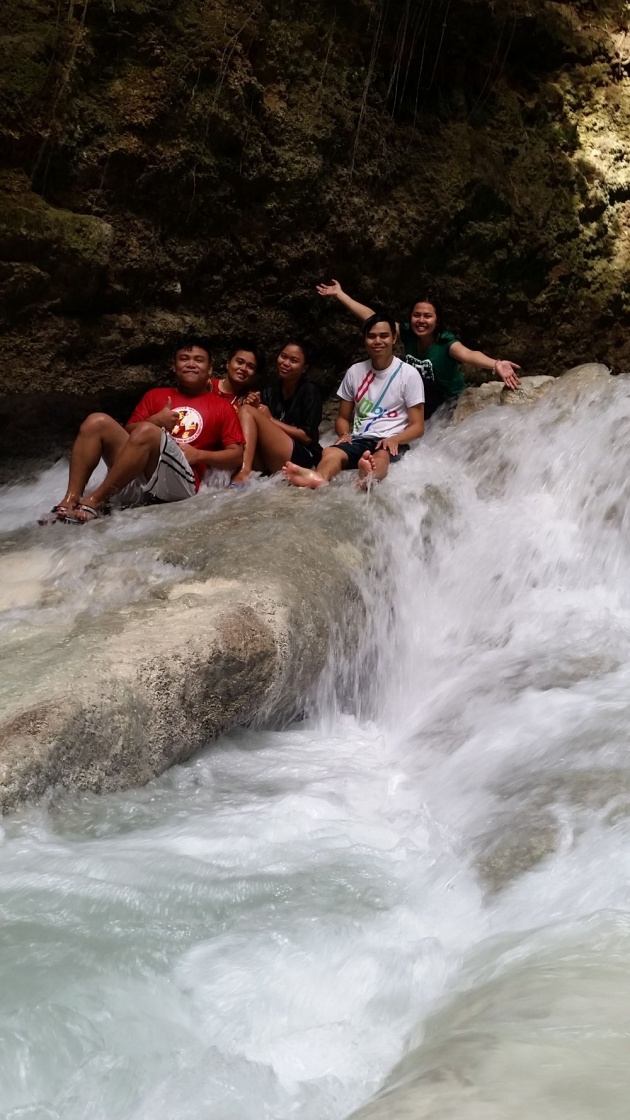 What I thought as a simple and plain waterfall sight-seeing had turned into a one whole instant trekking and yes energy-draining adventure.
On the 18th of January, 2015 just two days ago in fact, my boyfriend's sister invited us to go to this town where a nice waterfalls lies. I am a fan of waterfalls and I would like to go to wherever that is to experiencing water massage again. So I was in and I tagged my boyfriend along as well. Unknowingly, that waterfall includes five levels of joy. Yes that's five levels, trekking was needed in order to check all five levels.
Just thirty to forty minutes drive away from Oslob, is this town named Samboan , Cebu, Philippines where the mighty Aguinid Waterfalls can be found. From the main high way, the signage was pretty clear and the locals were totally accommodating. They had guided us as to where to go and there was even a volunteer guide to help the guests and tourists along the way towards the waterfall. I then soon realized that a guide was indeed needed.
So off we go and I was definitely excited on what it has stored for us. I was in my black leggings and my boyfriend was wearing his tight knee-pants, for us, seeing the waterfall itself is enough but we had no idea that we will get wet along the way.
The tourist guides advised us to leave our things as it will get wet; I told them we are not ready to get wet but then what's the use of coming over there without experiencing its beauty and the adventure it provides? So we came in with the same stuffs we were wearing plus our Samsung Galaxy S5 which was able to capture the areas and waters as it is a water proof phone.
Level 0 - Piece of Cake.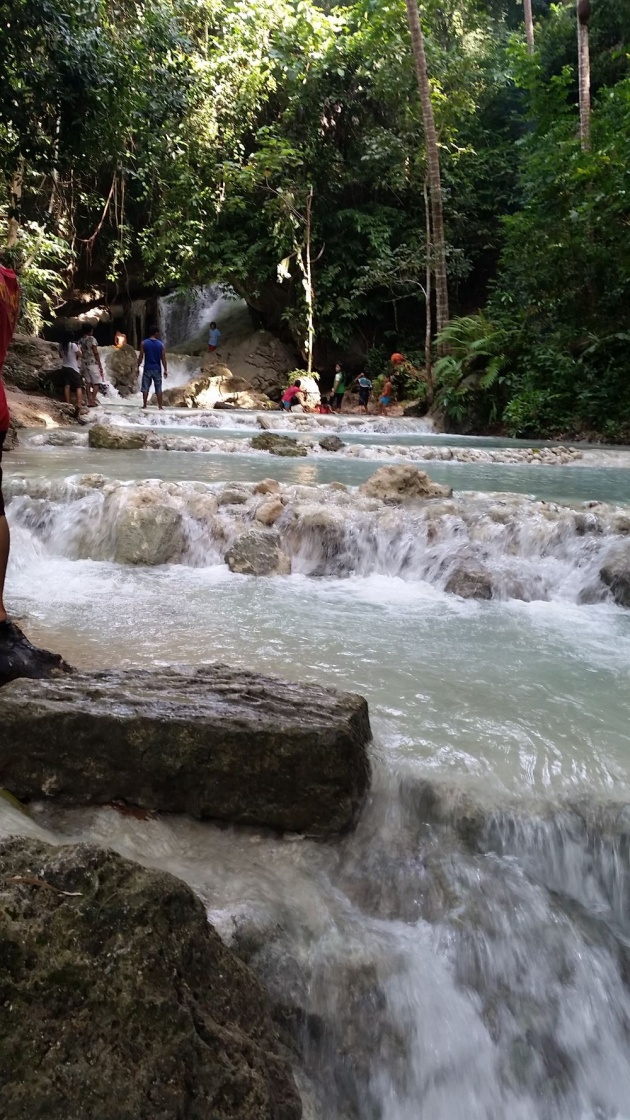 It's where the new visitors meet with their guides; the fee of Php 10 was also collected. Very affordable but the experience can't be paid by that amount. There's a deeper area right in the sides where anyone who wouldn't like to come along towards the other water levels can enjoy swimming plus there's a sliding area, huge blocks of stones naturally laid and one can slide through his back towards the water down.
Level 1 – Easy.
Just a ladder climb away from level zero so this one can be easily visited by kids and the oldies. I would strongly recommend the ones who are not into an adventure activity to stay here.
Level 2 – No sweat.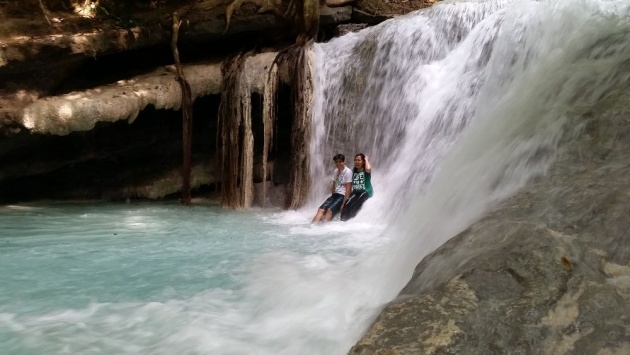 Just a few steps away from level one, there's a bigger kind of waterfalls, plus an area which looks like a cliff of water coming from the third level. It was perfect for a Facebook cover photo and so I had asked our guides to take a photo of us. It was sweet of them to take our photos and we love the results. Look at the waters, they are moving fast and steady.
Level 3 - Easy no more.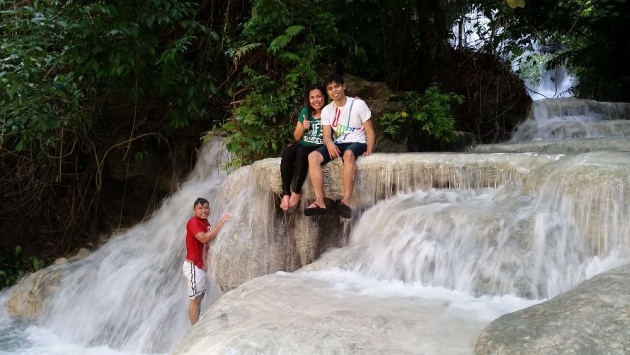 It's no easy anymore at this level as we have to climb up in that stones of which the waters are running. It was so steep by the way but I am glad there were cuts on the stone which had been made for the guests to hold on to while climbing. It was a bit tiring going up as the waters were also moving on the opposite direction flowing into our faces! But I still survived it! I was relieved while reaching the fourth level.
Level 4 – This part is the hardest.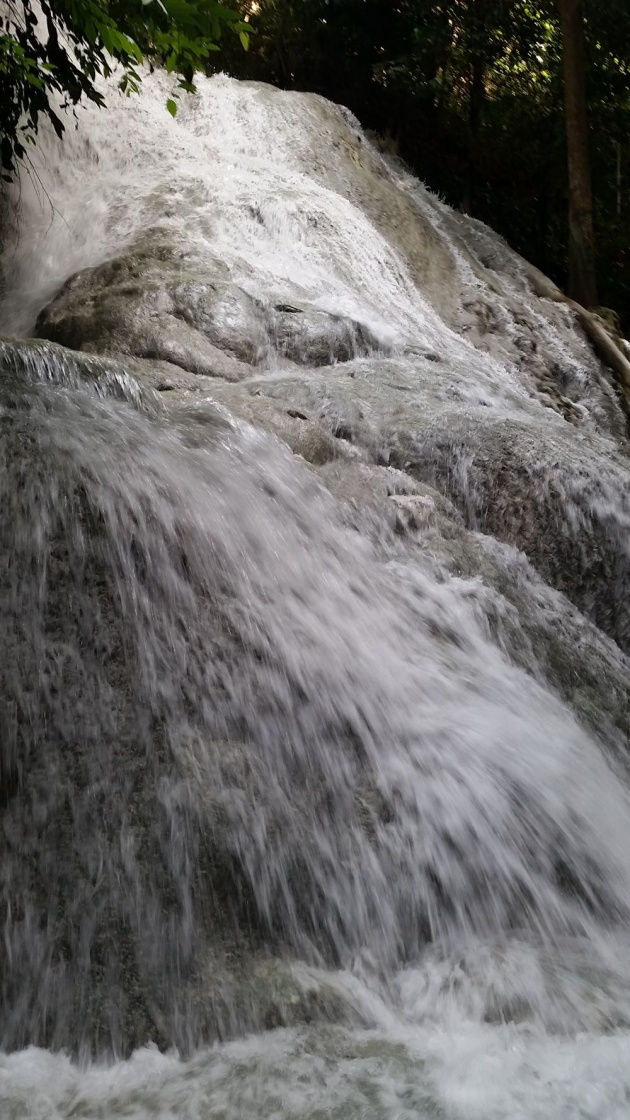 I can't hold on to my phone, I asked my boyfriend to keep it for me as the waters were really rushing down, I have to hold the stone with my two hands as the steps were very narrow and the pressure the water creates could cause our feet to go with it so we have to be strong and focused. After passing by that area, we still have to do another short climb towards the top most part, in order to see the fifth and the last which is also the biggest one.
My boyfriend was able to take a video of the rushing waters, check it out:
Level 5 – Finish Line.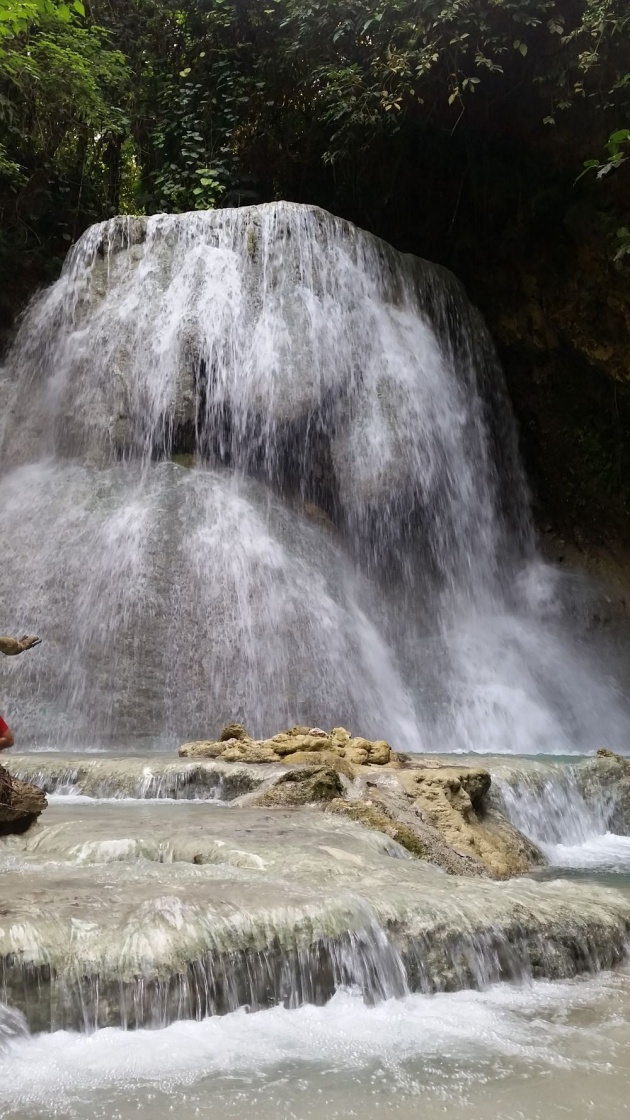 After climbing the stone of the fourth level, I finally saw the huge waterfall with great water pressure, I thought this can be used to make a power source for the community just like in Dumaguete. I then tried the water massage right away with my boyfriend. Oh the waters really great and it feels really nice to be under the waterfalls. There were also caves in the upper part of that waterfall but I had no courage to go up anymore as it was too steep.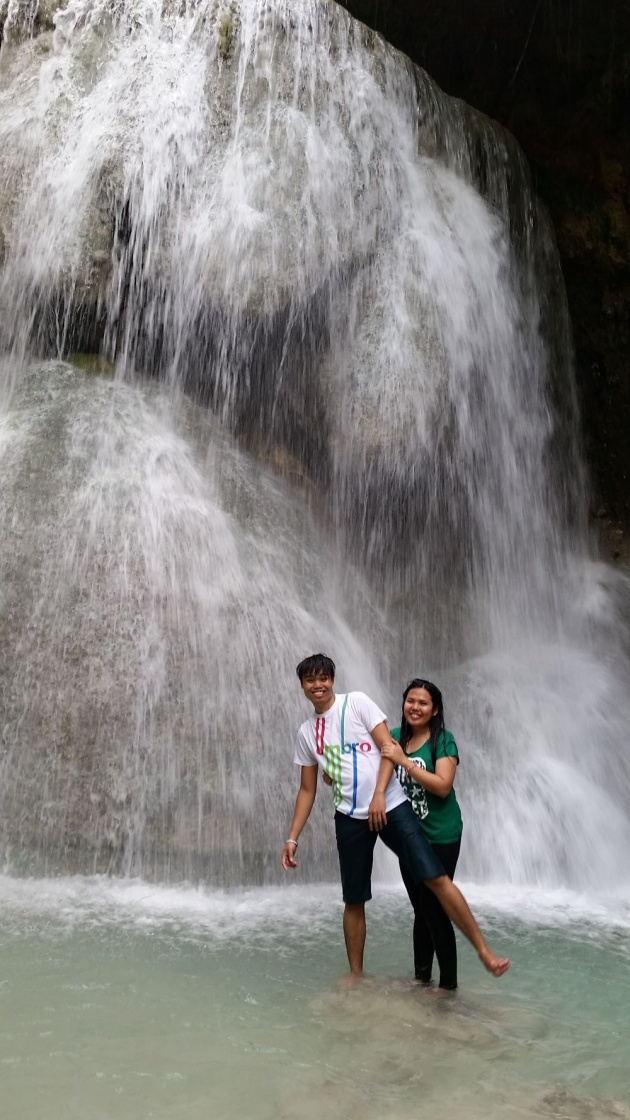 Going back was also challenging as going up. I had a hard time with the fourth waterfall but I was able to manage. It was really an unexpected event which I am truly grateful that I came and experienced this marvelous beauty given by nature.
Happy to be back at level 0, all of us deserved a photo with the rushing waters: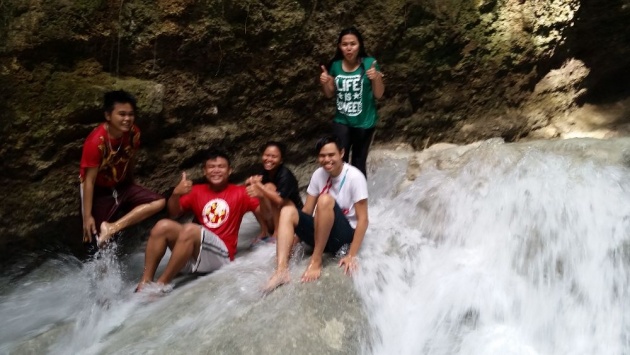 Indeed, water is the driver of nature! More power to the community, hopefully this will become well known in the future.
More videos: