Earlier this month, summer just opened up in Cebu, Philippines as our team went for an Island Hopping in Mactan Islands, Cebu. It was a fun and long day as we hop from one island to another, from Nalusuan to Pandanon and to Hilutungan. We snorkeled, swam, enjoyed the white sand of Pandanon and even dived into the tortoise colored sea of Hilutungan.
It was definitely a great moment to celebrate each other's company especially that our boss who came all the way from Belgium was with us. We were all on a holiday that day, which means no work but all play with the ocean and the underwater world.
The next day was our boss' last day in Cebu, he stayed together with his wife for only three days. So as a send-off, he arranged and booked a dinner buffet with Radisson Blu Hotel where he and his wife stayed during their two days stay while stayed in Shangri-La one day which his wife loved a lot and was planning to go back to Cebu real soon and would like to also come to Bohol which I really recommended.
Video Credits: Finding Paradise via YouTube
RADISSON BLU DINNER BUFFET
Buffets, unlimited food, unlimited drinks, unlimited meat, unlimited seafood, unlimited rice, of different viands, a variety of specialties per country and wines as well to fill the gastric needs. I can say that Cebu City has been filled with a lot of buffet restaurants here and there. There are small and big scales alike which are making their names in the market. I am sharing my experience and review with Radisson Blu's buffet dinner, the range of options as well as the food taste! I am super excited to get this blog up because we had fun and we learned more things about our boss and his personal life over dinner.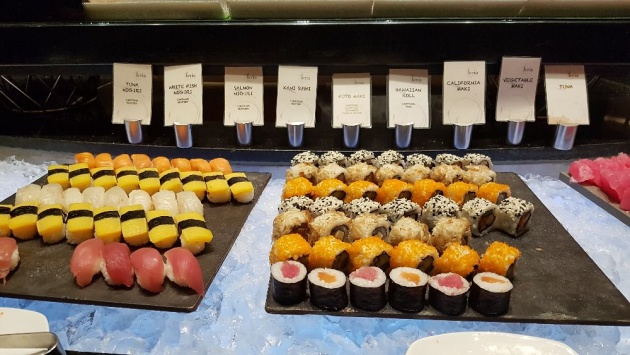 Image Credits: Jean Beltran via bitLanders
While I like to dine into these restaurants, I feel like it is not worth eating if the bill payment comes from our own pockets. However, I wouldn't mind eating if someone else pays for it so when our boss said he would like us to have dinner there, we didn't hesitate to confirm our presence.
Radisson Blu's in-house restaurant which offers buffet or a la carte, Feria as how they call it, offers a wide variety of Asian and Mediterranean cuisines. Radisson Blu is proud to provide their guests the best options. As per their website:
Choosing from the finest dishes and desserts from the Mediterranean, Chinese, Filipino, Japanese, Indian and other Asian cuisines. Each dish is freshly prepared by our award-winning team of chefs from around the globe. They'll be happy to meet you in the dining room with suggestions on what you might enjoy. The dining room of this stylish venue seats 240 and its two private rooms seat 12 to 18 guests.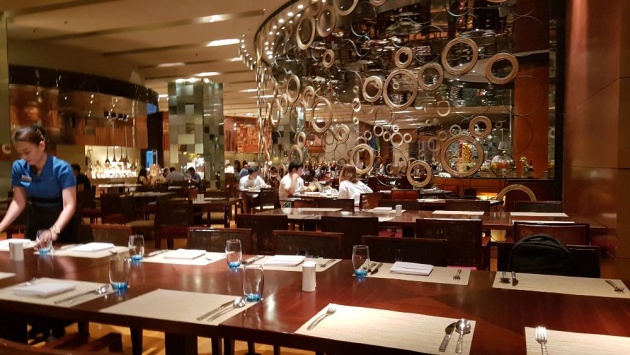 Image Credits: Jean Beltran via bitLanders
They serve their guests from 6:30 AM to 10:30 PM priced at PHP 880 per head every Tuesday, Thursday, and Saturday. While priced at PHP 1,450 per head on Monday, Wednesday, Friday, and Sunday.
EXPERIENCING THE FERIA BUFFET
Our team arrived a little late at quarter to nine due to work but there were few heads around and there was still food so we were grateful about that. The crews led us towards a long table which was good for around 20 heads. I sat beside our boss' wife and Chris, our team leader on my right.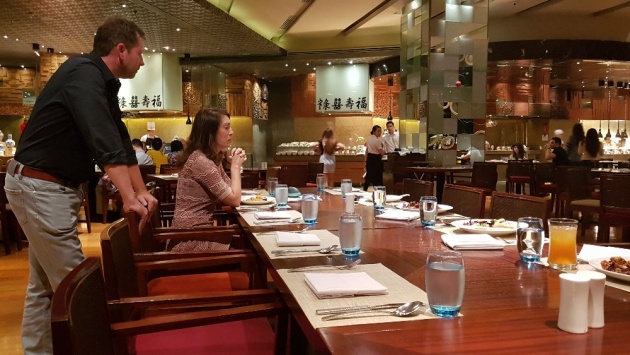 Image Credits: Jean Beltran via bitLanders
But before we start eating, our boss was very sweet as he had a very important announcement. We were all out of idea what he was asking us to guess but he spilled the beans by greeting all of the women in the table "Happy International Women's Day". He then handed us with his gifts and we opened it individually. I personally appreciated his effort and I can say he is really a sweet person.
Over dinner, we enjoyed the food and each other's company. Our boss told us stories about his life, like how he met his wife and the hilarious story of how he proposed.
FERIA REVIEW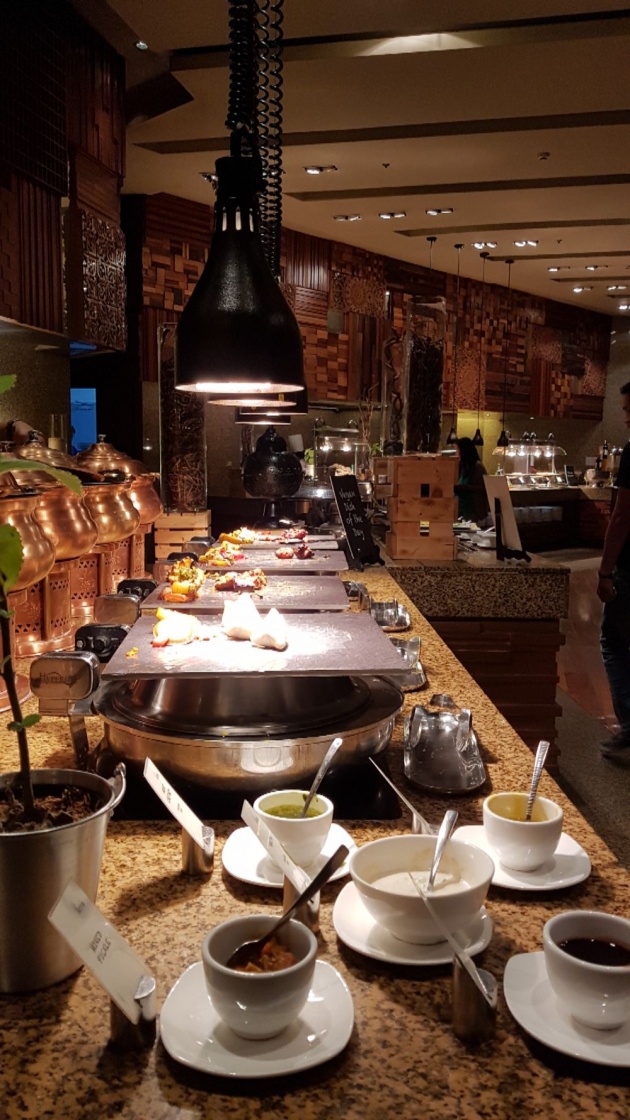 Image Credits: Jean Beltran via bitLanders
I am currently on a Pescetarianism diet which means I am avoiding meat such as beef, pork, chicken while I still eat eggs, milk and fish. So, this review is only for those food which doesn't contain those stuff. However, I still asked my colleagues with their own opinion on those.
Food Selections
Image Credits: Jean Beltran via bitLanders
If I could compare it to other Cebu City buffet restaurants like Vikings and Shangri-La's The Tides, I could say that Radisson Blue Feria's don't have that many options. That in The Tides' was the most number of options then Vikings. I had to go through the tables from the first table to the next up to the end.
Location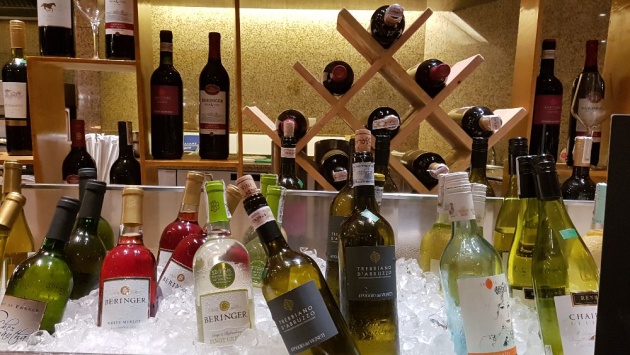 Image Credits: Jean Beltran via bitLanders
The Feria's has a huge room which can accommodate 240 heads in all. They also have two separated private rooms which can accommodate around 12-18 guests per room.
Wooden tables and foam cushioned wooden chairs as well had added to the feels of the room. Nicely scented with food aroma was just around the area plus lighting was just enough, it was not distracting and was also not too dark that taking photos using the mobile phone was really not very hard to do.
Food Review
Video Credits: Claus Hojer via YouTube
I started with my green salad. The restaurant includes a salad section which has the different greens in separate plates. There were heaps of arugula, another for spinach, different types of lettuces, there are basil and cherry tomatoes, other types of salad ingredients plus the several choices of dressings! Out of the option, I tried their sunflower seeds and balsamic dressing. This was really delicious!
I learned from a colleague a technique when dining at any buffet restaurant, that's to start with the sushi and maki. And I did!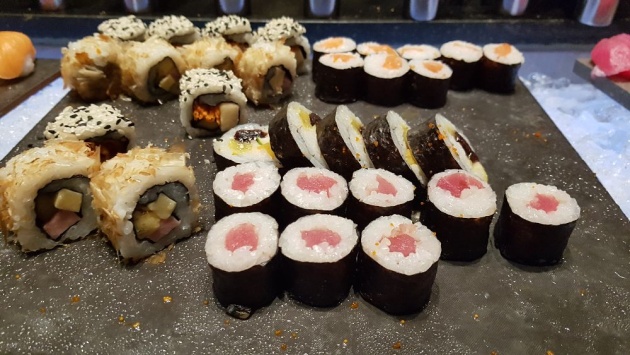 Image Credits: Jean Beltran via bitLanders
The Feria's Japanese Station was just next to the Salad station so it was not really hard to grab some sushis and makis together with the favorite wasabi, pickled ginger and soy sauce. I took all kinds of sushi and maki, the station contains a medley of California roll, vegetarian roll, salmon and tuna nigiri. I love their selections and I had eaten two plate batches.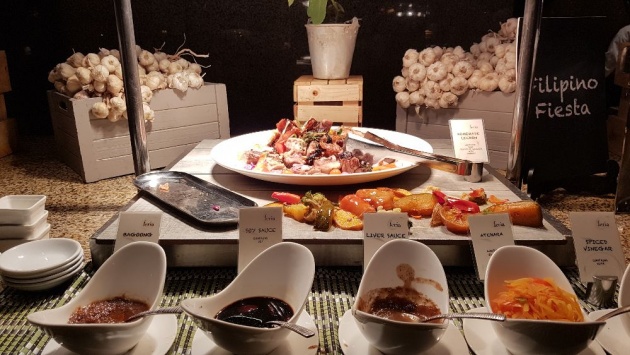 Image Credits: Jean Beltran via bitLanders
I wish to not eat any other options but I thought what I had eaten was not yet equivalent to what had been paid. So I went in and checked all the other options and came to the Indian specials section. I opted their vegetable Masala with the mango honey sauce which was definitely a yum! I couldn't find anything bad about it. It has a lovely combination whatever vegetable was put in the masala! Oh, that was really an awesome treat.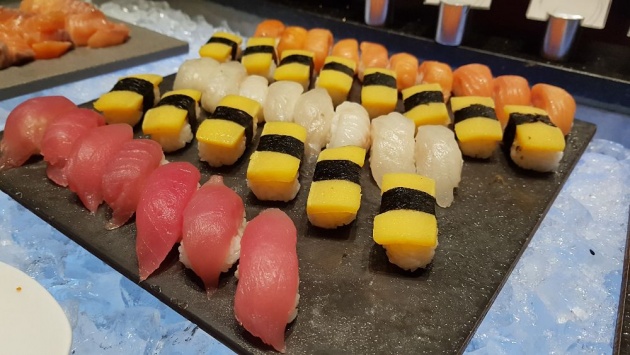 Image Credits: Jean Beltran via bitLanders
After digging in with the Masala, I went again off my table and took another plate, this time I choose to go to the pasta and bread section. I found their pasta with olive oil and herbs and tried it while my colleague friend opted for the tomato pasta. I loved what I had selected and I am glad that I tried it.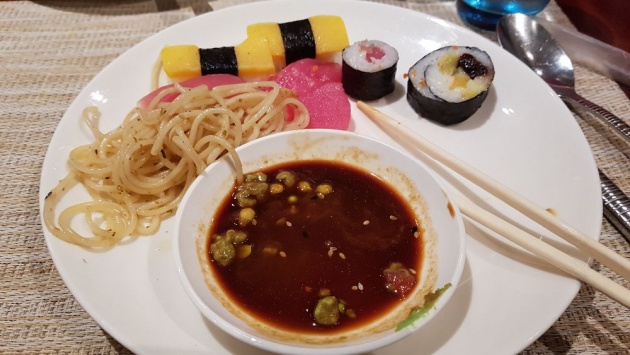 Image Credits: Jean Beltran via bitLanders
But out of them all, my most favorite was actually their Crazy Basil drink! It reminded me of my husband's colleague who was selling a similar drink. I had around five or six glasses of that drink that I didn't feel like eating any dessert anymore!
---- o ----
Blog entry written and published by Jean Beltran-Figues, A Pinas traveler and photography hobbyist, find more travel blogs in my blog section, click here.
---- o ----
Check also my recent blogs:
• Why I Believe Alex Gonzaga is Philippines' Next YouTube Sensation?
• Mactan Island Hopping for Summer 2018
• My Mobile MultiMedia Applications on the Go
• Review on KKD STK + BBQ : Affordable Filipino Cuisine
• Celebrating Our Third Wedding Anniversary
• Half Day Tour to Sipalay Negros Occidental