( source: google )
Topics Under Discussion
An Introduction To VATSIM
Two Main Roles On VATSIM
How To Join VATSIM
Recommended Aircraft To Fly On VATSIM
Am I Ready To Fly On VATSIM
An Introduction To VATSIM
Image Of Traffic Participated In VATSIM Cross The Pond Event 2k14 ( source: google )
Virtual Air Traffic Simulation or VATSIM is non-profitable organization for aviation enthusiast. The idea of VATSIM is to bring all the flight simulation users or flyers, and bring them to one place through internet to provide them more real enviroment to make their simulation more realistic and their experience more awesome. VATSIM was found in 2001 as a by results of merging Simulated Air Traffic Controllers Organization or SATCO. VATSIM has completely brought a huge change in flight simulation. Now people can have as much as real experience from their homes as the real pilots do. VATSIM is also used by pilots to sharpen their skills of flying, as everything is happening in real time, having real Air Traffic Controllers or ATC, and all the flights being monitored on this network by expert aviation analysts. So if you are a pilot or ATC wannabe that VATSIM can be the first step towards your career. that will help you a lot later, and best part is you can learn real things for free and from home, all you need is a computer with good specs and a flight simulator or a radar scope software that are developed for VATSIM. I used to fly on VATSIM, now I'm on my real world training to be a pilot, I can say from my experience that VATSIM has helped me a lot. Most of the things like IFR/VFR clearences, SIDs and STARs, ILS Approaches, the Radio Telephony e.t.c, you study them on VATSIM before you are in flight school, and when you are there trust me you have a great command on these things and a great opportunity to impress your instructors and fellow airmen.
An Introduction ( source: youtube )
Two Main Roles On VATSIM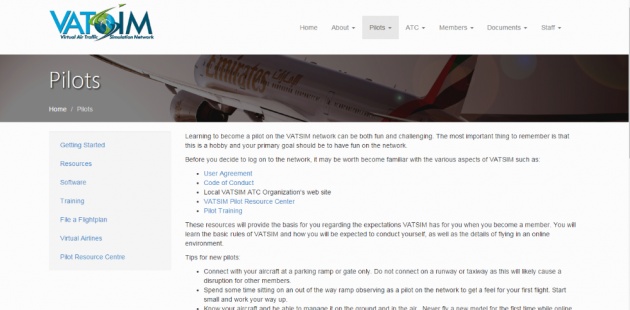 ( source: vatsim.net )
There are two and only two roles for you on VATSIM either be a VATSIM Pilot or be a VATSIM ATC or be Both. I'm a Pilot as well as Ground ATC. These are the only two roles that VATSIM offers you, without them you can do nothing else on VATSIM. All of your data has a record by VATSIM, that means your flying hours and control hours, in fact all your flights have a record at VATSIM.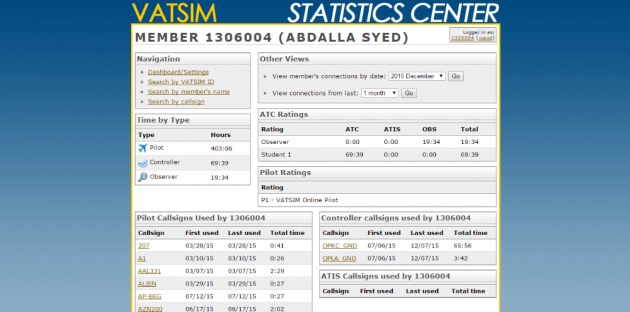 ( source: stats.vatsim )
The above picture is of my activities on VATSIM, it has each and every flight I performed and its data stored, and also has details for everytime I logged in as an ATC. There are a couple of websites where you can see your performance on VATSIM, my favorite is VATAWRE but it only shows data for the flights you have performed, and dosent gives data for ATC. VATAWRE is more than amazing, following is the picture for all routes I have flown while being on VATSIM.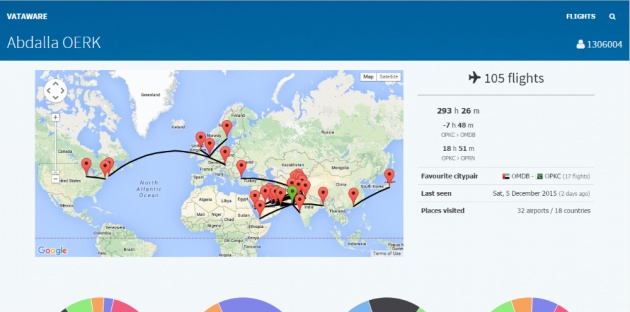 ( source: vatawre.com )
If you really wanna take benefit of this platform, then it is recommended that you do not restrict your activities till being just a pilot on here. I would really advice you to also take your ATC rating and start controlling. It will give you a lot and a lot of information on how things work. It will just make things better for your career, and you will certain respect among the area that is under your control. There are 9 pilot ratings for VATSIM and 5 ATC ratings, that you can obtain from your corresponding vACC or Virtual Airline that you have joined, and if its a VATSIM certified rating provider.
A video of a controller controlling on VATSIM ( source: youtube )
How To Join VATSIM
Joining VATSIM isn't much of a hard thing, the registration is completely free and you don't need more than a couple of things that are VATSIM pilot client softwares, ATC client softwares a flight simulator ( if you wanna join as pilot ). Following pictures show some of the VATSIM pilot and ATC client, which you can download from VATSIM website for free.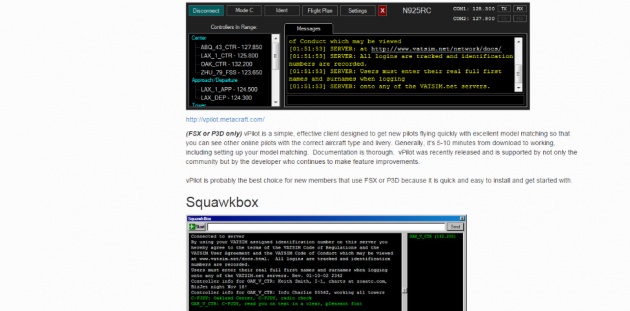 Vatsim Pilot Clients ( source: vatsim.net )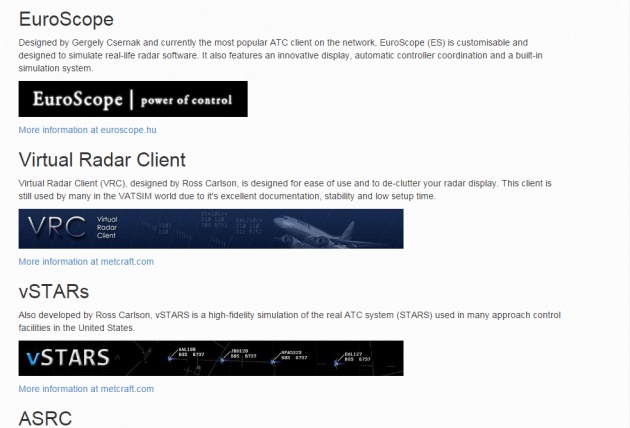 VATSIM ATC Clients ( source: vatsim.net )
Now to join VATSIM you must be at least 13 years or older. If you qualify this age groups you have to agree to their code of conduct, after that you are ready to be a member. VATSIM is really a platform for mature and people who are motivated to learn stuff about aviation. Any kind of misbehavior here could be not affordable and possibly lead to permanent ban from network. So be careful guys!
( source: youtube )
Recommended Aircraft To Fly On VATSIM
PMDG 777 ( source: google )
As we have discussed previously that VATSIM is professional and study level platform, so to make your experience more realistic there are add-on developing companies out there which are working to create the best simulated aircraft ever. The default flight simulator aircraft are of no use because they are poorly simulated, not realistic and dose not have a flight management computer or FMC. In real world nearly all modern jets have a FMC, as it makes stuff a lot easy. On VATSIM it is necessary to have a jet with FMC because all the procedures on VATSIM are followed as real world, and you can not keep a track of many things in flight without FMC. So it is necessary to have an FMC or an alternative on aircraft. However aircraft like Cessna 172 that is a small propeller aircraft and has a GPS and analogue navigation system dose not requires an FMC.
PMDG B777 and B737
PMDG 777 in United livery ( source: google )
PMDG B737-800 in Garuda Indonesia livery ( source: google )
The aircraft I like to fly mostly on VATSIM are PMDG's Boeing 777 and Boeing 737. PMDG is a software company that is Boeing certified and their official simulation creators. The PMDG B777 and B737 are developed so realistic that they are 99.9% as the real B777 and B737. I will post the cockpit pictures of B777 of real world and of PMDG and similarly for B737, you can compare the pictures and wont feel any difference.
PMDG B777 ( source: google )
B777 cockpit in real world ( source: google )
Now we will have a comparison between PMDG's B737NGs and real world B737NGs
B737-800 in real ( source: google )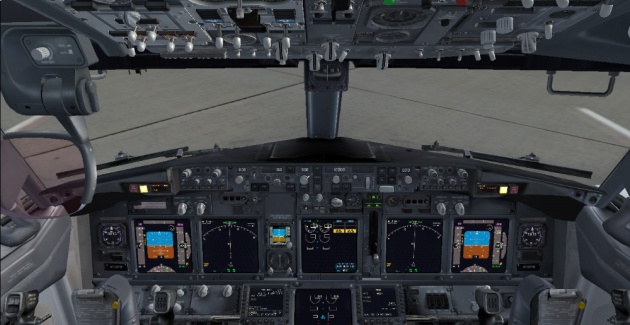 PMDG B737-800 ( source: Microsoft FSX )
Thank you PMDG for such a wonderful work. Now as we know the PMDG B737 and B777 are study level so, you wont be able to fly them without studying them deeply and learning how these aircraft operate. Remember these aircraft do not come with your flight simulator and you have to buy them separately. These aircraft are only available for Microsoft Flight Simulator X and Lockheed Martin P3D. Here are some video tutorial for these aircraft.
PMDG 777 Cold and Dark tutorial ( source: youtube )
PMDG B737 Startup tutorial by real world B737 pilot ( source: youtube )
Aerosoft A320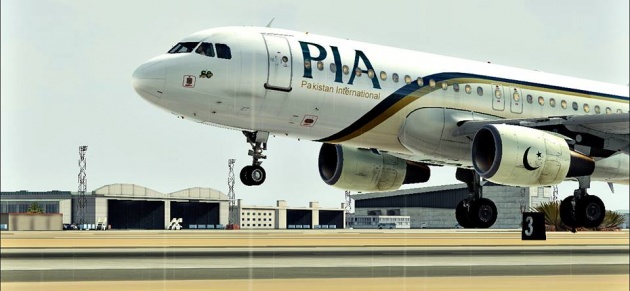 Aerosoft A320 ( credits: Afaq Ahmed )
This is another masterpiece developed by a software company Aerosoft. A320 is an aircraft manufactured by a french based company Airbus, and Aerosoft has created an amazing simulation of A320 for flight simmers, I never had experience with this aircraft because I'm more of a Boeing fan, but my friends who flew it are really impressed and claim it to be something really touching the realistic stuff. Lets do some comparison to see that.
Real A320 cockpit ( source: google )
A320 cockpit by Aerosoft ( source: google )
It's really amazing, that how similar these cockpits are, now lets have a look onto startup tutorial of the Aerosoft A320.
A320 startup tutorial ( source: youtube )
A2A Simulations
If you are a fan of VFR flying and propeller aircraft than trust me A2A simulations has a lot of nice aircraft for you. One of my favorite aircraft from A2A is Piper Cherokee.
Piper Cherokee cockpit ( source: google )
A2A Piper Cherokee Review ( source: youtube )
Another amazing creation of A2A are Cessna C172 and Cessna C182, these are the aircraft on which most of the pilots start their training on, and A2A has designed them awesomely, just made it as realistic as anyone can think.
A2A C172 ( source: google )
A2A C172 Review ( source: youtube )
A2A C182 ( source: google )
A2A C182 Review ( source: youtube )
There a lot of more software developers simulating some awesome aircraft, but remember these simulate aircraft add-ons are quite expensive, so choose wisely when buying one.
Am I Ready To Fly On VATSIM
Flying on VATSIM is not as hard as we think, all it needs you to have the perfect knowledge about aviation and what are you doing. Now that you have idea about what type of aircraft you can fly on VATSIM, lets now talk about Radio Telephony or RT. It is basically the way of communication between pilot and ATC. Being a pilot or ATC on VATSIM, you shall must have an amazing RT or you will face a lot of difficulties on VATSIM. Once you have got your RT all good and you know everything about the aircraft you are flying, you are ready to be VATSIM pilot. Remember do not fly an aircraft on VATSIM that you are not familiar with, as it irritate the pilots and ATC around you.
Basic Of Communication ( source: youtube )
Departure Communications - from Startup to Cruise ( source: youtube )
Arrival Communications - from Cruise to Shutdown + Emergencies ( source: youtube )
This is all about VATSIM guys! Leave questions in comments and they will be entertained. Happy Flying!
About Me
Hey! I'm Abdalla Syed and I have been flying on Simulator, since past 4 years and am part of VATSIM community since past 1 year. Im VATSIM P1 rated pilot, P2 theory passed and practical check to go and Boeing 777 commander with PIAV. Flew Cross The Atlantic 2 times, 1 time participating in VATSIM GRAND CTP Event 2k15 (East bound). Also I have obtained S1 ground controller rating of VATSIM from Pakistan vACC. In real I'm a trainee pilot going through my basic training.