Bigg boss is one of the most famous TV reality shows in India. The show is being broadcasted by Colors TV of India. Yet Bigg boss has been broadcasted 8 seasons in 9 years, the first season 2006-2007 was broadcasted on Sony TV and the rest broadcasted on Colors TV. During these 9 years it has well found its place among the audience and today it is one of the most popular TV reality shows in India.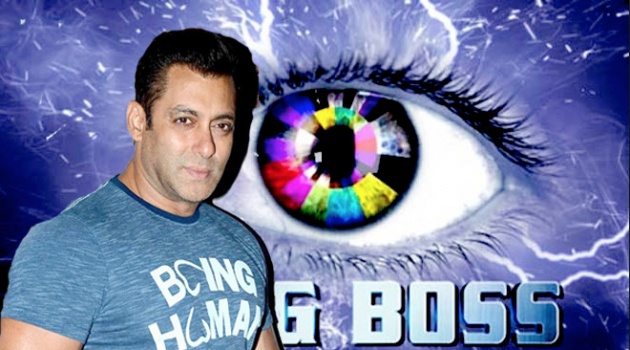 Salman Khan has been appointed as the main presenter of the show from 2010, since then the show has got great ratings and the number of audience considerably increased. The show has been nominated for many awards and won a lot of them since 2007.
The idea of the show is that a group of competitors are being parted from the rest of the world in a house. These people are all celebrities but one, who is being selected through an audition. The housemates nominate two of their mates to be eliminated from the show. The mates who get the most nominations go through a public vote and finally one is being eliminated from the show.
The Bigg boss house which used for this show is located at ND studios in Karjat. They design the house for every season of Bigg Boss. The house doesn't have any communication tools such as internet, telephone or TV. It has a confession room that each participants of the show call in by Bigg Boss for conversation. Bigg Boss is an anonymous person, who sees and check every housemates and they can only hear his voice.
The show has some rules and limitations. The participants should talk in Hindi only. They should stay at home till they have permission to go out. They cannot talk about the nomination process with each other.
Blog about Bigg boss!
Are you an expert about the show? You follow all the news related to Bigg Boss! and its participants? Share with us news, gossip and events associated to the show, participants, and producers!
Write a blog about it here on bitLanders. You will earn rewards for your blogs, other content like videos and pics, and social activity. Your content will be read and watched by bitLanders 500,000 users!
Watch Bigg Boss's new season trailer below:
Read about other Indian's shows:
Learn more and watch another popular shows from India, "Dance India Dance" show.
bitLanders' audience is global and located all around the world. That's why we want to offer our audience a large variety of TV and entertainment news! Join our bloggers and share your passion with us!