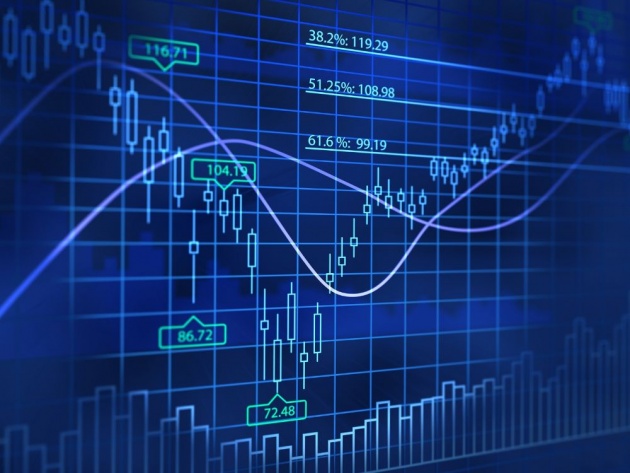 If you are into Forex trading, you are probably wondering where on earth the installation directory is located in your Windows 7 operating system, especially if you just recently upgraded from Windows XP to Windows 7. I had this confusion when I first installed Windows 7 in my laptop and tried to locate the MT4 directory. My problem was solved when I did research on Google, but the process I took to finally find the elusive directory was lengthy and involved.
Do some research on your own and you will find out that actually finding this directory requires you to follow some lengthy steps. If you are not a techie like me, you would most probably give up at the sheer difficulty involved in following those steps. Such steps include showing hidden folders and doing trial-and-error process until some indicators finally work in MetaTrader 4.
You probably want to find the MT4 directory because you want to test some indicators, scripts or expert advisors you find somewhere online for your own use. To help solve the problem, I am here to tell you that it is not necessary to dig deep into these steps to find the MT4 directory. The solution to the problem can be found right in the MT4 platform itself!
What you need to do is run your MT4, go to the File menu, and then click on Open Data Folder, as shown in the photos below. That's all there is to it, and the solution to the big problem is actually so easy!
Step 1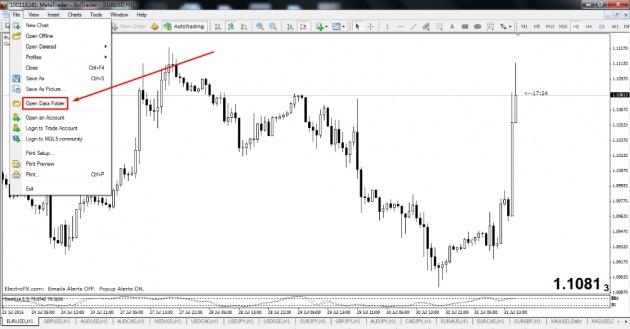 Step 2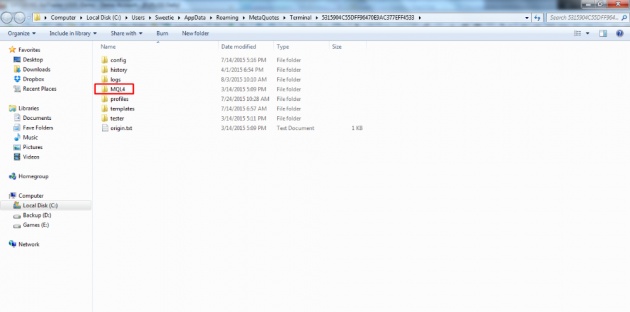 Your indicators, scripts and expert advisors will go to the MQL4 folder.
Step 3