5 PILLARS OF ISLAM.

SHAHADAH...
Declaring belief in one Allah. The central doctrine in islam is the shahada witnessing and declaring the belief that there is only one Allah and that muhammad(sws) is his messenger.
As a recitation or declaration, the shahada constitutes the first words that a muslim baby hears, and the last words heard by a dying muslim.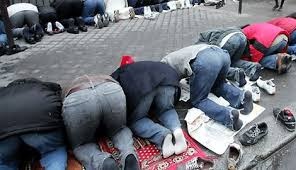 SALAH...

Salah is the means where by 5× a day muslim hold communion with their creator. It must be carried out in a state of ritual purity and with the intention to worship him alone.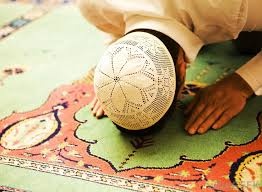 ZAKAH...

Giving alms to the poor. Islam aims to produce such a society where social and the economic gap between the rich & poor is reduced through the payment of zakah or alms giving. Islam teaches that wealth is a blessing from Allah, and those who lawfully amass wealth are entitled to enjoy it.

SAWM: FASTING.

Fasting in the month of Ramadhan is both an individual and a communal act of worship and spiritual exertion which has the aim of bringing the muslim ummah closer to Allah, insha'allah....

HAJJ. THE LIFETIME PILGRIMAGE.

The 5th pillar of islam is Hajj. The pilgrimage to makkah which takes place in the last islamic month Dhul-Hijjah.
Muslims aim to perform Hajj atleast once in their lifetime only if their circumstances allow them to.
It was perscribed in the year 631. It is ordered to be a symbol of devotion to Allah in the footsteps of prophet Ibrahim(as).
May Allah give us all the chance to perform this lifetime experiance just the once in our lifes.
Insha'allah.