"We believe that beauty is a wise weapon," states a woman in a voiceover in this inspirational video explaining the10,000 Balloons project. This artistic endeavor aims to blanket Kabul in a sea of bright pink balloons, each filled with a message of hope. Supporters are able to purchase balloons for $1 each - balloons that will then make their way to Kabul on Monday, May 18th.
The 10,000 Balloons initiative was developed by Yazmany Arboleda, a New York City-based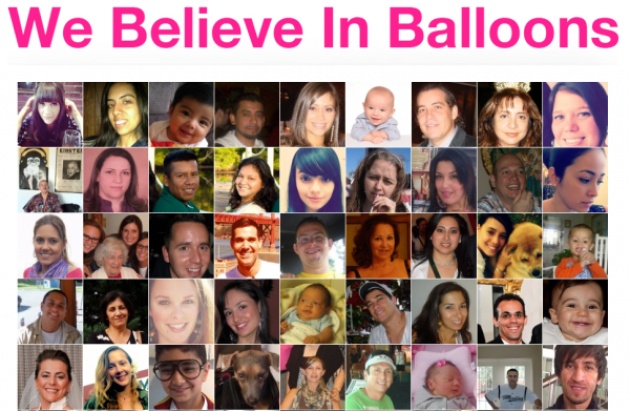 multimedia artist. This "living sculpture" has happened in India, Kenya and Japan, and is now set to come to Kabul. Artists, dancers and other volunteers will "disrupt" the typical Monday morning commute in order to create a beautiful "living fabric".
The project is also being supported by Film Annex. Founder Francesco Rulli has already been heavily involved in Afghanistan through the creation ofWomens Annex (formerly the Afghan Development Project). Arboleda says, "We are incredibly excited to be collaborating with the Film Annex community. Their work to empower women throughout Afghanistan by giving them the skills and opportunity to lead better lives is paramount. By teaching women to create video content they are giving them the tools to express their creativity and this very much falls in line with the mission of the We Believe In Balloons campaign. Our end goal is to create space for self-expression through the arts in Kabul and throughout Afghanistan."
In New York City on May 6, 2013, Film Annex participated in the 10,000 Balloons Pop-Up event.
Purchase a balloon for the 10,000 Balloons project.