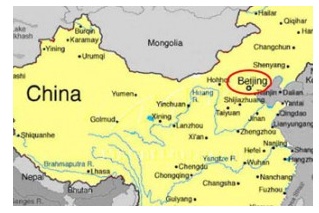 China's government has sacked two senior officials over an explosion at a car parts factory in August that killed 146, the country's worst industrial accident this year, state media reported.

In the latest industrial accident in a country with a poor record when it comes to workplace safety, 17 people were killed and 20 injured on Wednesday in explosions at a factory in the southern city of Foshan, the Xinhua news agency reported.

In the August accident, a room filled with metal dust exploded in Jiangsu province at the Kunshan Zhongrong factory that polished wheel hubs for car makers, including General Motors Co.

Kunshan city's Communist Party boss Guan Aiguo and mayor Lu Jun have been removed from their posts, while deputy provincial governor Shi Heping has been given an administrative punishment, Xinhua news agency said late on Tuesday.

A total of 18 people will also be prosecuted, including Wu Chi-tao, chairman of Kunshan Zhongrong Metal Products Co. Ltd, the company that owned the workshop, and the company's general manager and a manager in charge of workplace safety, the news agency said.

Kunshan Zhongrong Metal Products will be closed and authorities will seek the maximum fine possible for the company, Xinhua added.

The death toll was originally put at 75, but later revised up after dozens died of their injuries, the report said.

The Southern Metropolitan Daily said the three blasts in Foshan on Wednesday were likely caused by a welding accident during maintenance work, and showed on its website several bodies laid out on the ground.

A fire at a poultry slaughterhouse in the northeast province of Jilin in June 2013 killed 120 people. The blaze was blamed on poor management, a lack of government oversight and locked or blocked exits.