I joined Literacybase 6 days ago, and now I have about $5.40 in earnings.
There are a few more days to the end of the month, and I think I have enough time to reach the minimum cash ouf of $10.
Below are my statistics. If you like to join, you can use my referral link literacybase.com/?mref=scheng1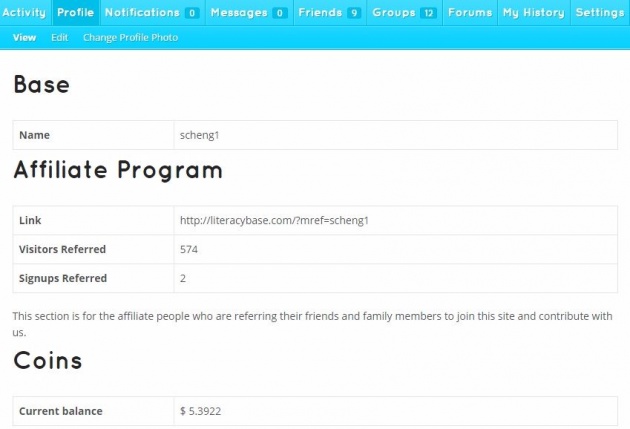 My weakness is in getting visitors and referrals. I have just 574 visitors referred and that means that I earn just 57 cents from referring the visitors.
I am not active in social network so it is tough for me.
My earnings mainly come from editing my Bubblews posts so that they meet the 300 words requirement.
I get 15 cents per blog post of 300 words.
Writing short blogs are better, because it is easier to write, and you get to earn more.