I don't think there's any way to completely stop tsundoku. You can avoid buying the books you'd like to read and not download any e-books as well, but if you can't help it then I've got some tips to get you to read the books or keep you from piling them up.
(Photo credit via Pixabay)
For me, this habit started because I used to love reading books. Growing up, I'd read everything of interest that I could get my eyes and hands on. Add the comics too! However, as you grow older you won't always have the leisure time you had while growing up so the urge to read sticks, but the time to actually do it gets shorter and shorter until – Whoa! There's no time at all!
Okay, I know, there's plenty of time in 24hrs to squeeze in reading a page or two but I prefer earning money more than reading books now. Haha. I don't even get to watch all those anime, movies and TV series anymore. I do get to watch shows more than read books so unless they turn written stories into movies or TV shows, most of the time I won't bother reading any at all.
(Photo credit via Pixabay)
Yeah, I still read a lot but not books or magazines. I read online articles and watch videos more now so I don't have tsundoku anymore. I rarely buy books but I still have a lot of unread ones stored somewhere.
Anyway, to help you out, I understand that it might not be a problem for you so first, here's a video about problems only book lovers understand.

Now, what do we do about this tsundoku habit? Here are some ways to help you out:
(Photo credit via Pixabay)
1. Bring that book (or comics/graphic novel/magazine), you've been dying to read with you.
You know how most of us hate to wait right? Well, next time you know you'll be stuck or waiting in a very long line somewhere, bring one book with you. Hopefully, you'd be able to read it in a well-lit place.
You can read while waiting in the bank, hospital, bus station or airport, or even while you're waiting for a taxi or something else. Best to do this when you are on your own because if someone's with you, YOU WON'T BE ABLE TO READ.
I was able to go through an entire magazine and a book because of this. Not in one day of course, only when I have time while waiting. Unless I didn't have any emails or online marketing to do while waiting in line, I can read the damned thing. Lol.


(Photo credit via Pixabay)
2. Listen to the audiobooks instead of reading books.
You can listen to something while doing something else. While driving, instead of listening to music, you can listen to audiobooks on the way to somewhere. There are plenty of benefits to listening to audiobooks, one of them is you won't be piling up books at home anymore.
Just make sure you find one that will not bore you to death. I've listened to some audiobooks with awful narrators so I ended up getting rid of them. If it makes you sleepy or you tend to ignore it while on the way to wherever then it's useless.
But of course, for safety, make sure you can still hear your environment when listening to something because if you get too distracted then it might not be advisable to do this outside.


(Photo credit via Pixabay)

3. Only buy/download/bring the books you can read when you're planning to go on a long vacation.
So you're finally going for a much-needed vacation, then bring some books with you! Instead of going swimming at the resort you booked or while staying at a vacation home, you can read all day for one day or read parts of the book for a change. Sounds fun? Or heck, you can bring a book outside and read while you're at the beach. Think sunbathing while reading a book. :D


4. Don't spend too much time inside bookstores.
(Photo credit via Pixabay)
If you spend too much time inside a bookstore, especially when you have handy money in your wallet, it'd definitely add more books to your ever growing pile of goodies. Better yet, avoid going to bookstores if you can! Ask someone to go there and buy what you need. Sometimes it's all about self-control. ☺Plus you'll be saving some money to use on something you'll actually be using!
Or if you can't stand not going to the bookstore, read the damned book inside the store if they let you.
Here's a somewhat funny video on how to not buy books. Haha. Oops it has some book website promotion but just watch anyway. :)
5. Go to the library or borrow someone else's book to read.
I'm pretty sure if you borrow someone's book (or comics!!!) you'll read it more than when it's yours. Or borrow some from a library to read there, or take it home then return it whether you're done reading it or not. There's plenty of books in a public library so you don't have to buy then pile the books at home if you can read it in the library.
(Photo credit via Pixabay)

6. Give away or sell your unread books.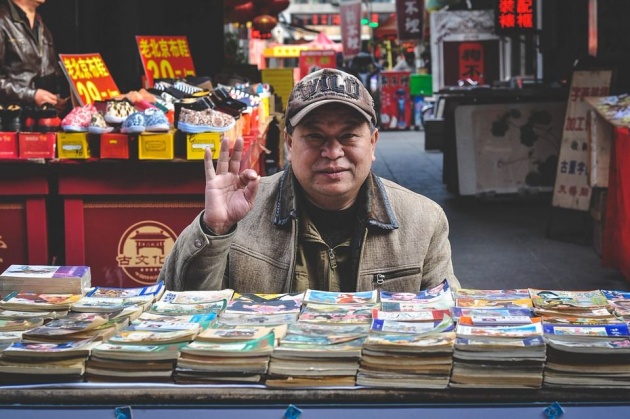 (Photo credit via Pixabay)

If you can't make time to read the books you bought, then just sell it off and earn money from it. If you can't sell it off then give them away. I'm sure libraries, charities or just your friends and family will be happy to have the books. Plus if you give them to close friends and family, you'll have a better chance at still being able to read the books when you get the time to see them.
Bottom line:
Other than the above I think the only other thing you could do is to really just make time to read that pile of books and be done with reading them and then stop buying books you can't read.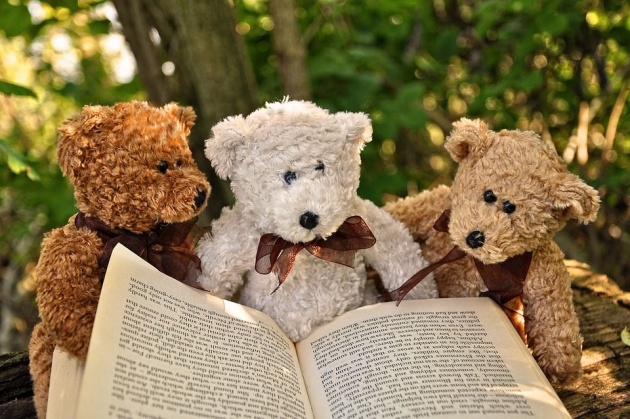 (Photo credit via Pixabay)

Hey, maybe it's not too bad when you have tsundoku but it may be bad for your budget, time and wasted space. If we read whenever we can, it would definitely make us get through every book in the unread pile in no time. By then we won't have tsundoku anymore... well maybe only until we get new books. ☺
Do you think this list helped at all? If not, you can comment your suggestions on your own ways to keep it from happening. :)
If you're not a Bitlanders member yet, sign up here.
© Art x Stephanie Rue
All rights reserved