Osama Bin Laden was the leader of Alqaeda group who had organized many terror attacks and killed thousands of innocent people across the world.
He was from the extremist Muslims of the world whom was killed by they marine troops of the United States of America in Pakistan.
When he was killed slight number of people who were unanimous with him got unhappy, but most of the people of the world got happy.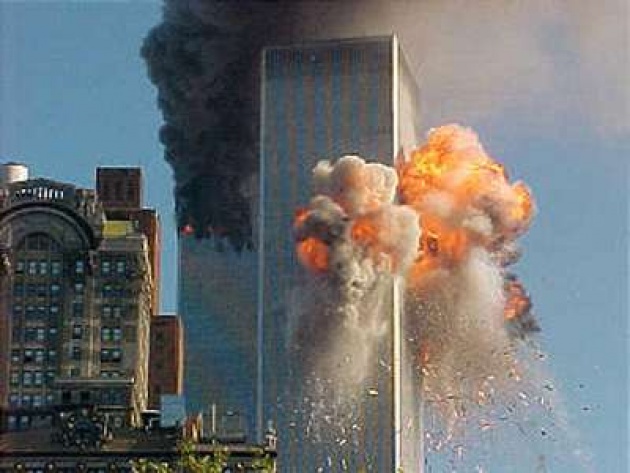 Osama Bin Laden had killed thousands of people by the terror thoughts he had, and finally himself was killed, too.
He not only killed the Americans in 2001, but he had killed hundreds of other Muslims across the world by the terror attacks he did in different parts of the world. Moreover, he has been breeding hundreds of other terrorists across the world.
اسامه بن لادن رهبر گروه تروریستی القاعده و یکی از بزرگترین تروریستان جهان که از جمله مسلمان های افراطی نیز به شمار می رفت، در ماه می سال 2011 توسط نیروهای ویژه آمریکایی در یک عملیاتی به دستور بارک اومابا در ویلای در پاکستان به قتل رسید.
مردم جهان از اسامه به خاطر این که او دست به کشتن انسان های بی گناه می زد، متنفر بودند و آنرا یک جنایت کار و تروریست می دانستند.
اسامه کسی بود که با اندیشه های افراطی خود، حملات تروریستی یازدهم سپتامبر را سازماندهی کرد و باعث کشته شدن هزارها شهروند بی گناه امریکایی شد.
او از قوم عرب و از کشور عربستان سعودی بود. اسامه انسان های بی گناه زیادی را درجهان از بین برد، مانند حملات تروریستی که توسط عضایی گروه او در افغانستان، عراق، پاکستان و برخی از کشورهای غربی.
روزی که اسامه بن لادن در پاکستان به قتل رسید، انسان های زیادی در سرتاسر جهان خوشی کردند و تعداد اندکی از هم فکران اسامه اندوهگین شدند.