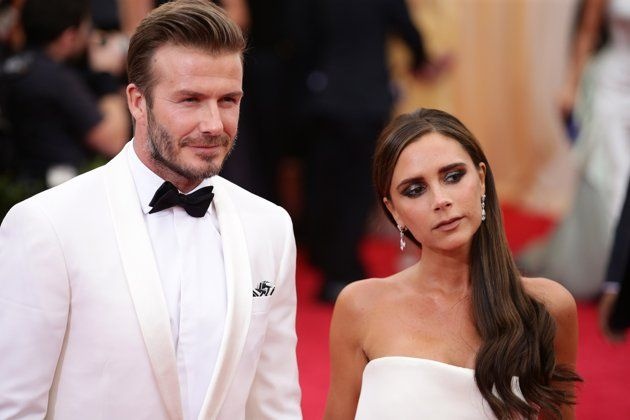 Love story between football player and celebrity is already plural occurs. The most phenomenal of course David Beckham and singer Victoria Caroline Adams. Both are well known from their respective fields. In addition to Becks and Posh, greeting Victoria, Plasadana.com for Yahoo Indonesia summarize some football player who marries a celebrity.

1 Francesco Totti
AS Roma living legend nicknamed the Prince of Rome was revered for his loyalty at the same performance on the field in uniform AS Roma. The prince was famous unfaithful to his wife, Ilary Blasi Wayne, hosting various Italian television program. Married in 2005, they have three children.

2. Luis Figo
When Figo moved from Barcelona to Real Madrid, many fans were disappointed. Not even a few fans who showed anger to Figo, both inside and outside the field. Helen Svedin is helping Figo through the most difficult times in his career. Figo's wife Helen is, at the same time Swedish model and often appeared in various European magazines. Both start romance Figo Together since 1996, Helen raised three children.

3 Steven Gerrard
Stevie, Anfield captain, had a relationship with British model Jennifer Allison. But love in the hearts Gerrard tied another beautiful model, Alex Curran. They were married in 2007 Since getting married, the couple is considered as family harmony in the ranks of the English footballer. Although not as glamorous Posh and Becks, many fans who praised her family life. From the wedding, Curran gave birth to three daughters.

4 Peter Crouch
Attackers are now uniformed tall Stoke City were married celebrities named Abbey Clancey, 2011. wife himself began his career as a model when following the television show, Next Top Model. He has also appeared in several advertisements and posed for a number of magazines. Now they are treating only child, Sophia Ruby, who inherited height Crouch.

5. Wesley Sneijder
Sneijder, who is now docked at Galatasaray, was recorded twice with celebrity wedding vows. Streekstra first marriage with Ramona, a Dutch model, in 2005 From the wedding, they have one child. But Sneijder and Streekstra divorced in 2009.

Labeled widower status, approaching Sneijder Dutch model, Yolanthe Cabau van Kasbergen. This approach was going smoothly, until Sneijder marries the Dutch television presenter. In 2006 and 2007, adult magazine FHM Cabau van Kasbergen was dubbed as the most sexy woman.

6. Gianluigi Buffon
Latest performances keep Juventus goalkeeper Buffon and Italy amaze many people, including Alena Seredova. Buffon was to marry Miss Czech Republic was in 2011 From this allegiance, they were blessed with two children.

The man who was familiarly called Teeth was reportedly changed after knowing Seredova. Controlled his emotions more and more mature. But household Dental and Seredova aground in May 2014 with two children of his marriage could not withstand love Seredova teeth to Ilaria D'Amico, Italian sports presenter.

7 Irfan
The love story between football player and celebrity also occurred in Indonesia. As romance and Jennifer Kurniawan Irfan. Jennifer, who was born in Germany is a model. Since coming to Indonesia, he often played FTV. Each pair mulatto Dutch and German Irfan married in 2011, which is now uniformed team Ventforet Kofu Japan, has two hearts the marriage with Jennifer.