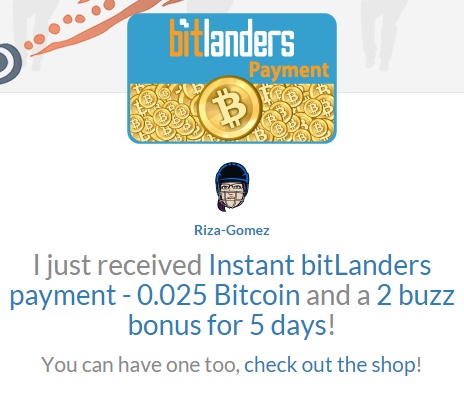 Quite a big surprise when the logo above had arrived yesterday around 6pm in the afternoon. I just made my cash out in the morning and really thought it will arrive today. My 6th payment had come so late as I forgot that I had made my cash out last Saturday(weekends) and I had received an email before that whenever we will cash out on weekends, it will really arrive late as that had happened to my first payment.
But I am very much thankful that my 7th payment came so early than I expected. This only means that the site is really paying and is really evolving through time.
Now I'm on my way to my 8th cashing out and hoping to reach another level that surely everyone else does want to experience.
Happy bitlanding everyone. ^_^