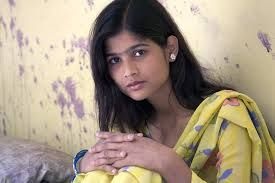 She has done MBA and she was working in Axis Bank.She is the only daughter of middle class family.Her name was Ragini. She is fond of social network.We can always find her on facebook.She has almost 5000 friends on face book and she used to interact with every person possible.She met Jiger on face book. He was class 2 government officer and most eligible bachelor.bachelor. Ragini was 25 years old and Jigar was 26 years old .Both of them are same Brahman family.They have a common friend Nisha. Nisha also fond of facebook and she always used to help others on facebook. Nisha tried to join both of them together but unfortunately
Ragini did not see Jigar as her best match.May be she was expecting something else from her mate.
Jigar was a good poet and a nice person by nature.He knows how to respect girls.
One fine day Rahini got married to Sameer.It was arrange marriage.After few days I got a news that Sameer was narrow minded and he stopped her communicating on facebook Also he stopped all her communications with her real life friends. And he was bit rude in his nature.She is now missing Jigar but now it is too late.
Conclusion : In life some time we get a right person to choose but because of our own higher ego, qualification an high expectation we miss that good option and we end up choosing a bad option for that we have to regret for the whole life
Article source:http://www.bubblews.com/news/7361364-one-bad-decision-made-ragini-to-regret-for-life-interesting-real-incidence- my own article at site www.bubblews.com
image:creative common re-usable free image