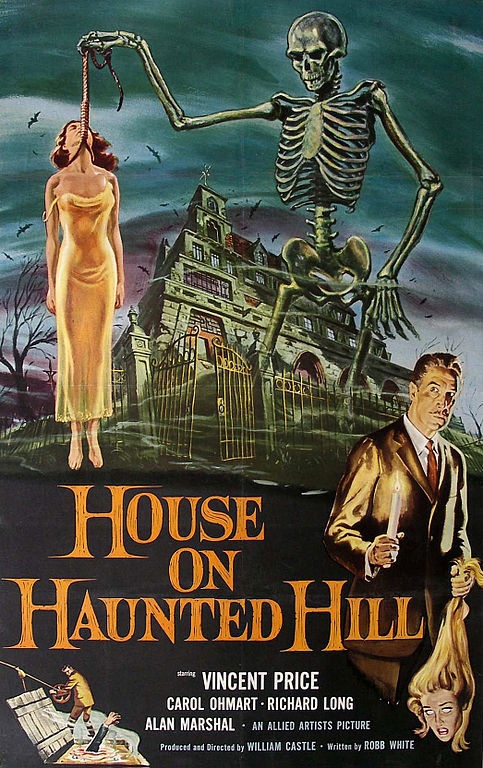 As television increased in popularity throughout the 1950's, Hollywood suddenly had a competitor and responded with wider use of color and gimmickry such as 3D. Sound familiar? Here we are 60 years later mired in the age of another wave of 3D brought on by the competition of a wide array of cable or satellite channels, computers, and video games. In 1959, "House on Haunted Hill" was released and in some theaters outfitted with Emergo! Emergo was basically a skeleton that would emerge next to the screen and be pullied out over the audience during the final sequence. Director William Castle was known as the pre-eminent user of gimickry for having seats vibrate during "The Tingler", also released in 1959, and daring people to live through his 1958 film "The Macabre". Of course it all sounds silly now, kind of like Avatar.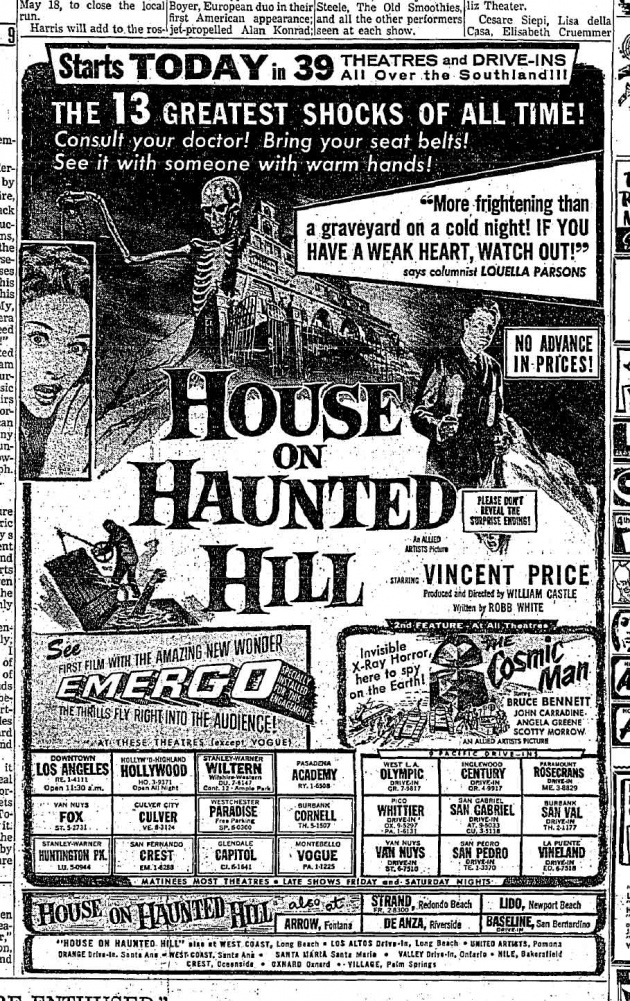 The sad truth is that I have never seen "House on Haunted Hill" with Emergo. Woah is me. However, that doesn't take away from my enjoyment in watching this horror classic with one of the horror genre's greatest ambassadors, Vincent Price (also in the aforementioned "Tingler"). Price plays an eccentric millionaire who purports to live in a haunted mansion and hand picks five people to join his wife and him for one night in the mansion with a reward of $10g's at 8am the next day. The always awesome character actor Elisha Cook plays Watson Pritchard who claims to have lost two family members to the house. Pritchard is one of the party attendees and the only one thoroughly convinced from the outset of the house's ghosts. Elisha Cook was so good at playing the neurotic, combustible little guy who just needed to be slapped back into place (he's superb in "The Maltese Falcon").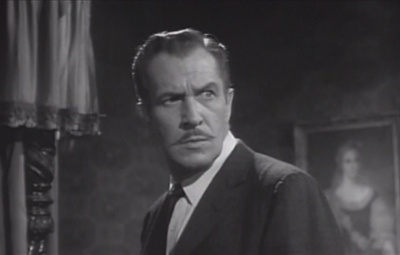 Director William Castle inspired Alfred Hitchcock AND John Waters with this film and his use of gimmickry. Hitchcock was inspired to make his own low budget horror movie packed with thrills, "Psycho". Castle also worked in radio with another great showman, Orson Welles. However, a movie must work on its own merits aside from the frills. "House on Haunted Hill" has always struck me as being part of a baroque era of horror films; in which I include the Edgar Allen Poe stuff and the Hammer films. All these wonderfully spooky settings and the commanding and eery presence of a Vincent Price looming. A Frank Lloyd Wright mansion designed in 1923 stood in for the house in this movie. It was a Mayan Architecture Revival piece made of pre-cast interlocking concrete blocks (the fourth and last such house Wright built), which has come to be known as The Ennis House in L.A. It is an astonishing piece of residential architecture and the perfect setting for this film.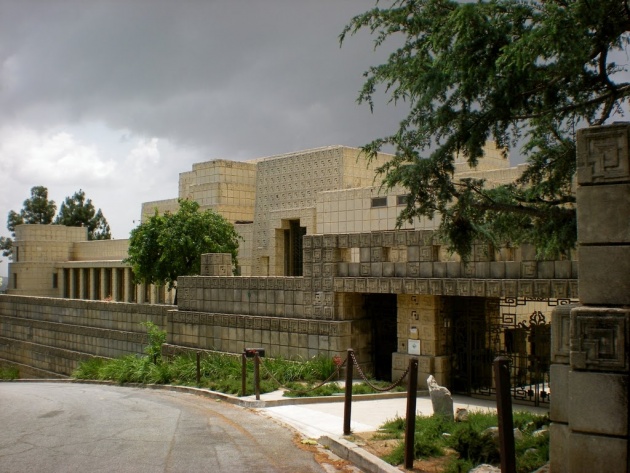 "House on Haunted Hill" is a fun horror classic. It relies on the tension between the party goers and their host, themselves, and the house. That mood is enhanced by the house interiors and the interplay of the lighting and shadows. It all allows for some cheap scares along the way! The film really is a cinematic timepiece that should be relished. You can watch the film below or on Baxter Martin's WebTV on FilmAnnex! Thanks for reading!!