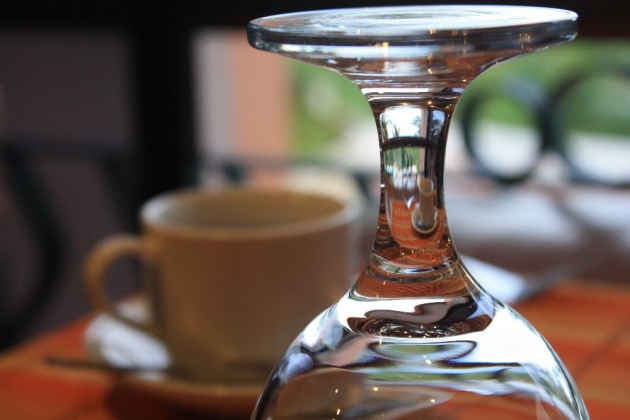 Gone were those days where I love to take photos of anything and everything. I even asked my father to buy me a dslr camera just for me to get to take much clearer photos. However, I have eventually stopped doing so, I do take photos once in awhile but I don't bring it to anywhere this time, thanks to the portable cameras available in smart phones.
But using a dslr is still good, it gives you a nice quality photo. Check this one which was taken in Little Island Paradise Hotel in Camotes island, Cebu Philippines.
It shows a reflection of a small cup of coffee inside the glass. Can you see it?