Finally! After 3 years working on it, my fashion film trilogy comes to its end: Heraion - In search of life has been released! We had already presented it at Valencia International Film Festival in June, but the first screening was yet to be done.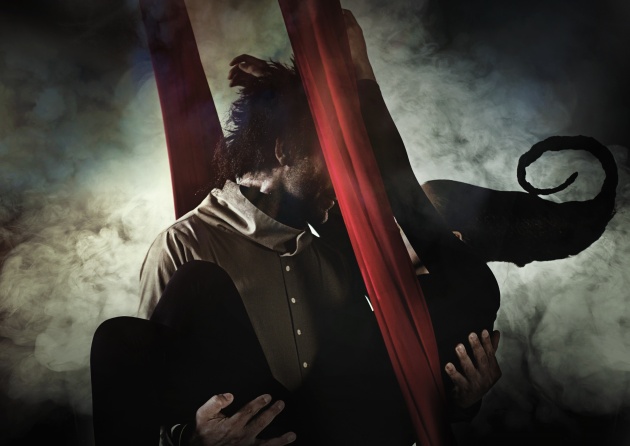 Picture by Leticia Reig
After some weeks thinking about it (the idea caught me while Sinnside´s post-production and I hadn´t too much time to dedicate to Heraion) I decided to do something different. I was tired of preparing an event in which the only thing I may offer is a screening and a post-screening; Eiénesis, Aeterna and Heraion are very special projects to me and deserved more than that, so my point was that if I was going to create some buzz with this, I could also help some people.
I did a lot of research on organizations in Valencia which were helping people in one way or another (there are many very helpful which deserve their best) until I found Fuvane. What is Fuvane? Let their members tell you about that themselves!
The idea was to raise some funds through the premiere of the fashion film trilogy, so I started to create an event that could link the philosophy behind my films and what Fuvane does: this means linking art, music, passion, strength, motivation and love.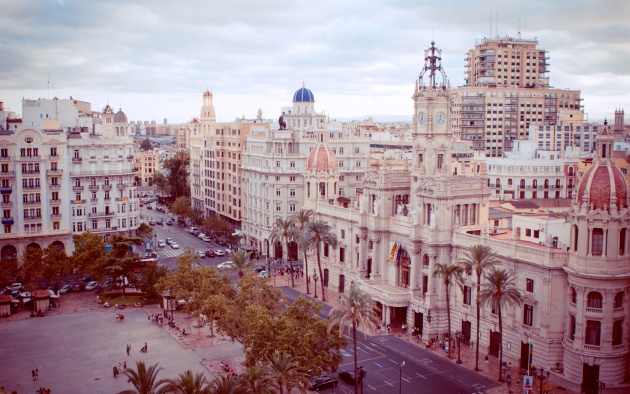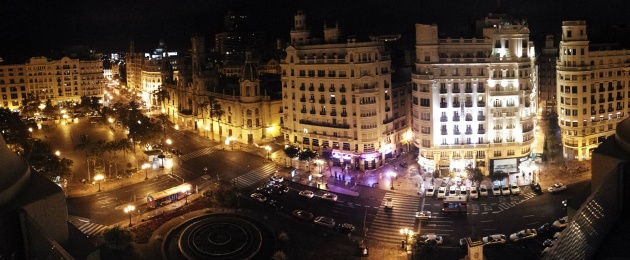 Picture by Julie Annabelle Schimel
These are the views from Ático Ateneo Lounge, the place where we did the gala. It´s just at the center of Valencia, a very cool chill out terrace that helped us a lot with the organization.
After arranging the place, we looked for what we could offer at the premiere to get people´s interest. A benefit raffle.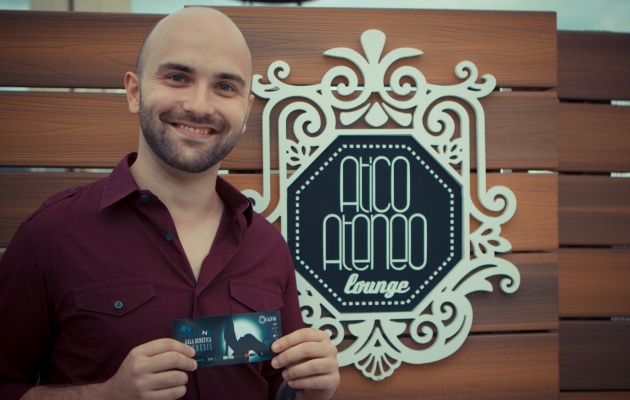 Unik Films designed those tickets with Heraion pictures in order to sell them to the audience if they wanted to win the prizes. Many sponsors gave to contribute to the gala. Music CD´s, artisanal beer, VIP tickets for theater, a whole day at a spa, clothes, dinners for two, photo session at a professional photography studio... Over 30 very attractive prizes!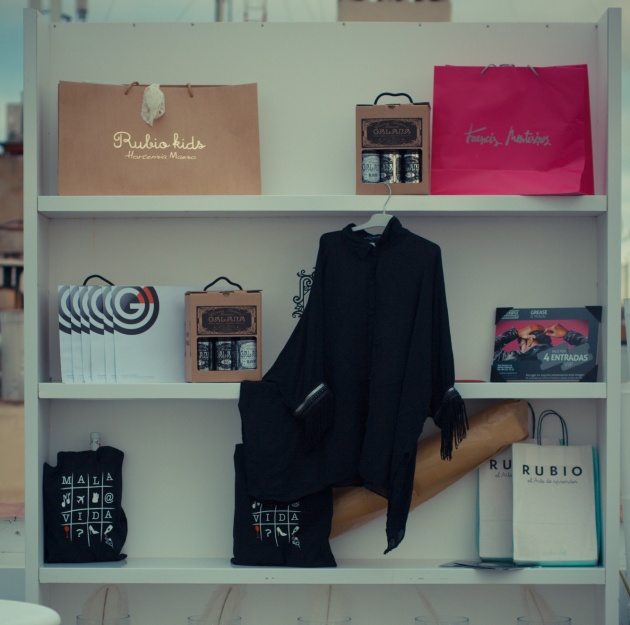 We understood that times are not the best for people to spend money, so to show respect to the audience, we tried to make the "investment" worth it. The price for the first ticket was 5 euros, including 1 ticket for the raffle + drink + food + the show. Raffle tickets without drink+food cost 2 euros.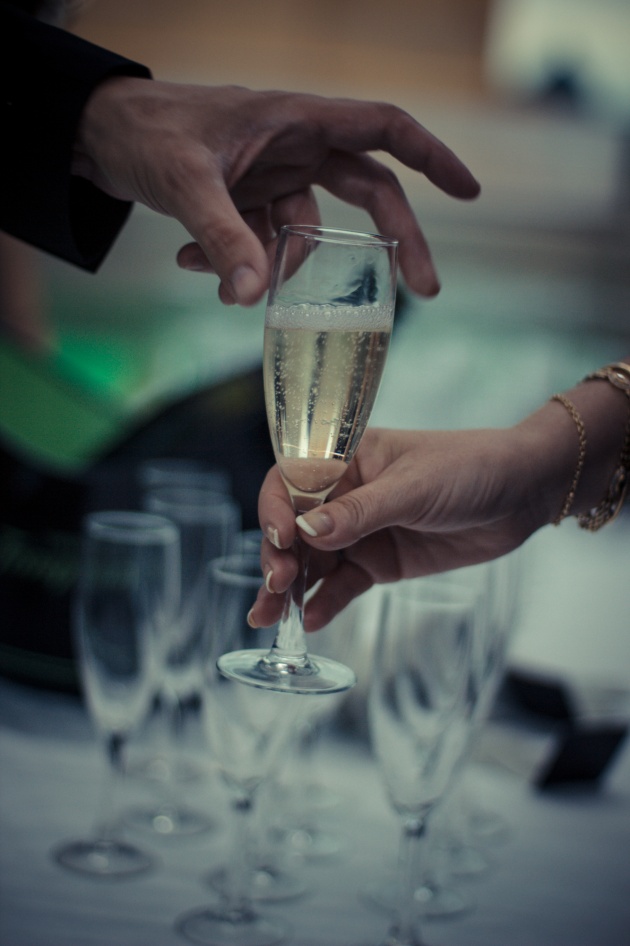 Sponsors for drinks and catering were: Mala Vida, Galana and Picken.
The show started: the host was a very known journalist/novel writer here in Spain, Ramón Palomar, who is a very nice person and conducted the event greatly. We premiered for the first time my three fashion films one after another and as a surprise, we announced that Sinnside has been selected for the Official Section at Sitges International Fantastic Film Festival!
After that, the acrobats starring in Heraion (Natasha Marcano/Adrián Soler) did a live show with Heraion´s original soundtrack: the fantasy from my films came to reality. It was such a magical moment!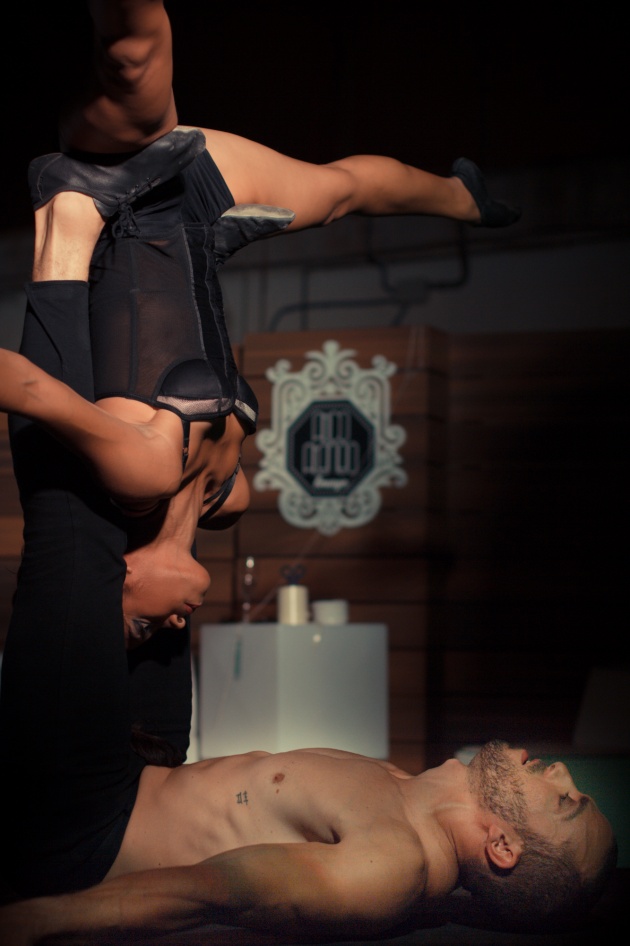 Then Doctor Pitangú, a well known pop band performed an acoustic live concert, everybody clapped at the rythm of their songs!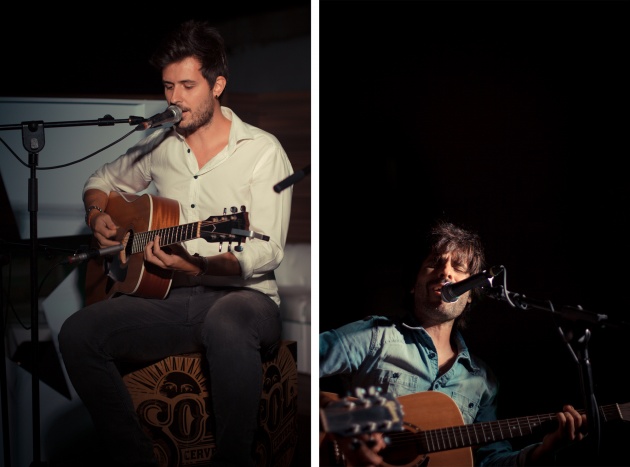 To close the show, we had the raffle. Everybody was so nervous, but those feelings turned into smiles when we started giving the prizes. The idea behind the raffle was also to promote new shops and business together with very well positioned brands. There was a great mix from both sides and I hope this event also helped some to get better known and others to consolidate their position!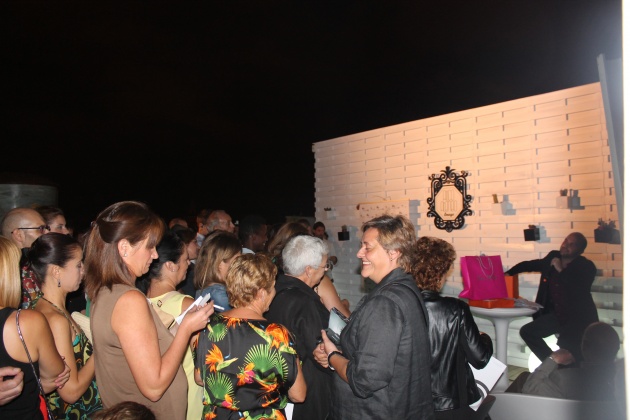 Picture by Sandra Cervera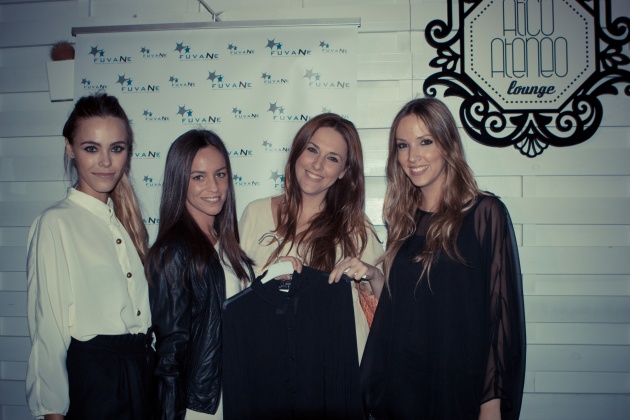 Olivia Hudson is a new fashion brand from Valencia that contributed to the event with a design from their latest collection. I´m going to shoot their first video in the next weeks. As a matter of fact, one of the designers, Ada (left) is one of the muses starring in Eiénesis.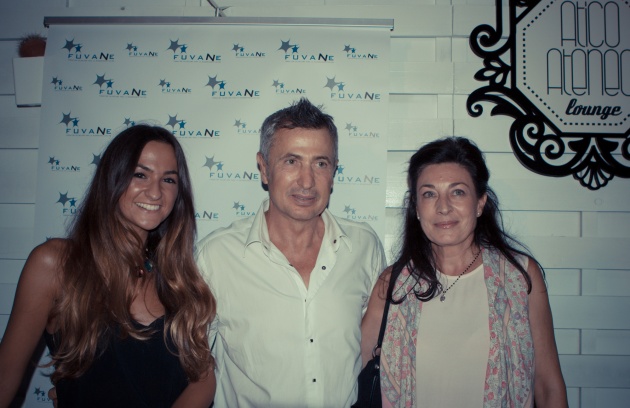 Cuadernos Rubio and Rubio Kids are two well known brands. The first one sells books for exercises at school with a unique method they created, and the second one is a kids' fashion brand. I myself did the Cuadernos Rubio as a kid, so it was a honor to have them participating in the raffle!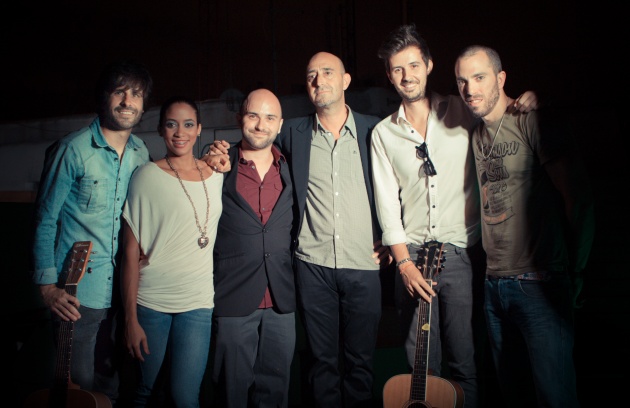 As a result, over 200 people came to the show. We sold over 450 tickets and a lot of media covered the gala, two TV and 4 radio stations, many newspapers, blogs... It was great!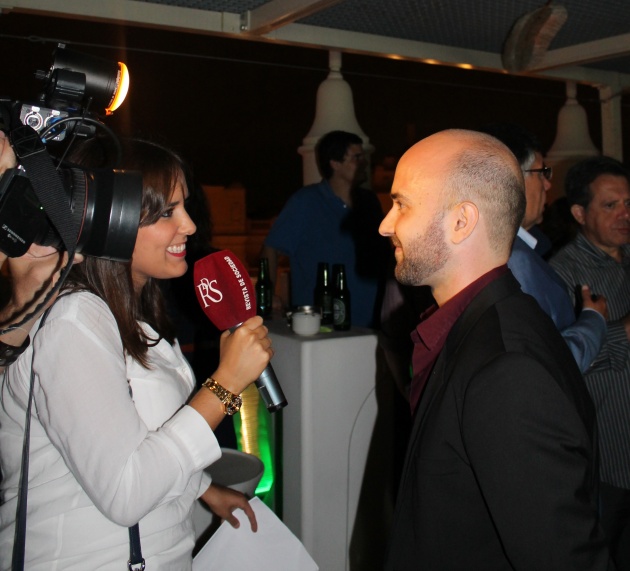 I even got a present from Fuvane, which I didn´t expect, but it made my day together with all this shootout of positive energy and news!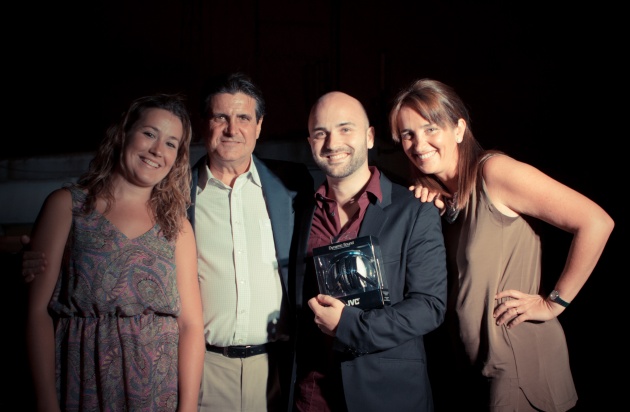 As a curiosity, we created a trailer for the event. Because of it ,we didn´t have to create those annoying Facebook events which are senseless and people hate to be invited to.
If you communicate originally and without spamming, you get results like closing a 200-people list in just 3 days without almost doing anything! Check the trailer here:
So this was it. I´m very thankful to Helena Gálvez and the rest of the sponsors who made this event possible, and now I´m proud to present to you HERAION - IN SEARCH OF LIFE´s full version:
See you on the next post!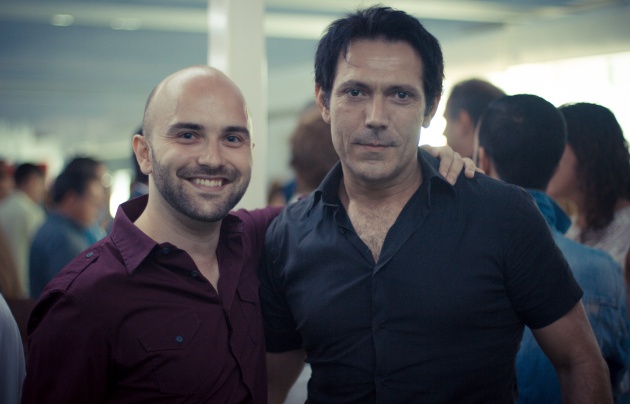 Me and Juan Carlos Serrano, the trilogy´s main character. As a fun fact, a painter (José Morea) contributed to the raffle with a painting of his own and Juan Carlos, who plays a painter in Eiénesis, won it. I was amazed! Karma exists!
All pictures, except the ones described before, shot and edited by Claudia Marconell.