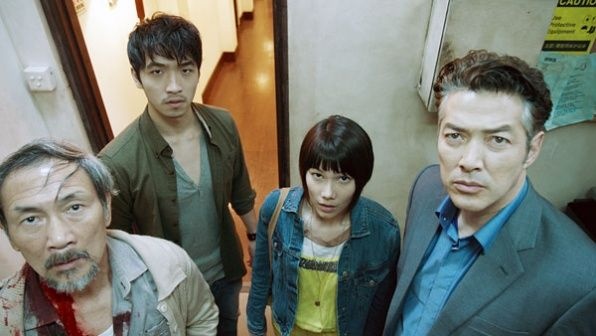 A modern take on an Asian horror story
Family story: Grace centers on family man Roy Chan (played by Russell Wong, right) in his late 40s who is trying to redeem himself to his wife and three daughters but eventually must face his dark past. (Courtesy of HBO)
Delivered with a Western approach and in an urban setting, HBO Asia's horror mini-series Grace brings a story of a cursed family shrouded with Asian folk elements very close to the hearts of Southeast Asian viewers.
The four-part mini-series gets under the skin and rattles the nerves.
After the critically acclaimed Serangoon Road series, director Tony Tilse returns with another homegrown TV series featuring a top-notch cast including Russell Wong, Constance Song, Pamelyn Chee, Jean Toh, Teresa Daley and George Young.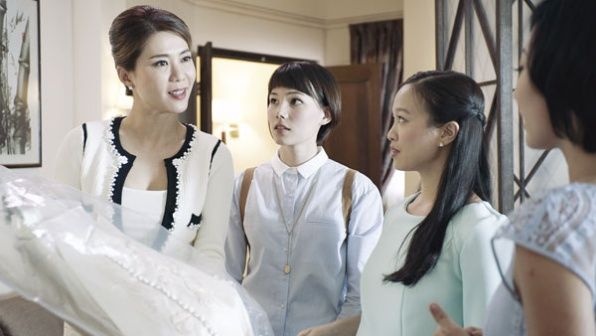 Grace centers on family man Roy Chan (played by Russell Wong) in his late 40s who is trying to redeem himself to his wife and three daughters but eventually must face his dark past.
In the first episode, Roy, who works for a business started by his wife's family, has a secret affair with Ya yi (Pamelyn Chee), a young and beautiful woman of humble origins. When his wife Angela (Constance Song) finds out about the affair, Roy is forced to break off ties with Ya yi.
The story then jumps years ahead, with the affluent couple Roy and Angela preparing for the wedding of their second child Mimi (Vivienne Tseng) to fiancé Nelson Wu (Shane Mardjuki) in a hotel haunted by the ghost of a vengeful mistress.
The Chan's wedding ceremony is soon shrouded by a series of supernatural incidents, with Ya yi's shadow lurking in the background. Bride-to-be Mimi thinks she is seeing things, which leads her to have a nervous breakdown.
Nelson considers postponing the wedding, an idea immediately struck down by matriarch Angela. Nelson and Mimi try to calm the situation by praying at a nearby temple, only to face another attack from the spirit.
Nevertheless, the wedding and the party are held the following evening. Ya yi, however, keeps her eyes on the family.
Late in the night, when Nelson and Mimi are about to share bed for the first time as husband and wife, Ya yi exerts her power. Mimi is locked inside the bathroom. In the bedroom, Nelson is hung upside down against the wall.
Fearing for her life, Nelson tells Mimi to run and get help. Confused and panicking, she is unable to escape the maze-like corridors. Meanwhile, sensing the threat, Roy wakes from his sleep to save his daughters.
Grace summons many hair-raising elements of Asian folk traditions, urban legends and ghost stories, as well as some cinematic conventions of Asian horror.
But while many horror films seek to quickly increase viewers' heartbeats, director Tilse and writers J. David Harden, Zach Hines and Yalun Tu ensure that this mini-series has a refreshing delivery by not relying on overused scare tactics and instead slowing the pace for a lasting, gripping effect.