Source: IGN
Take a look at this cool poster revealed earlier today for the film Horns, starring Daniel Radcliffe and directed by Alexander Aja. The image truly manages to capture the audiences attention with its stylish composition and dramatic images with a new tagline. What do you think of this poster?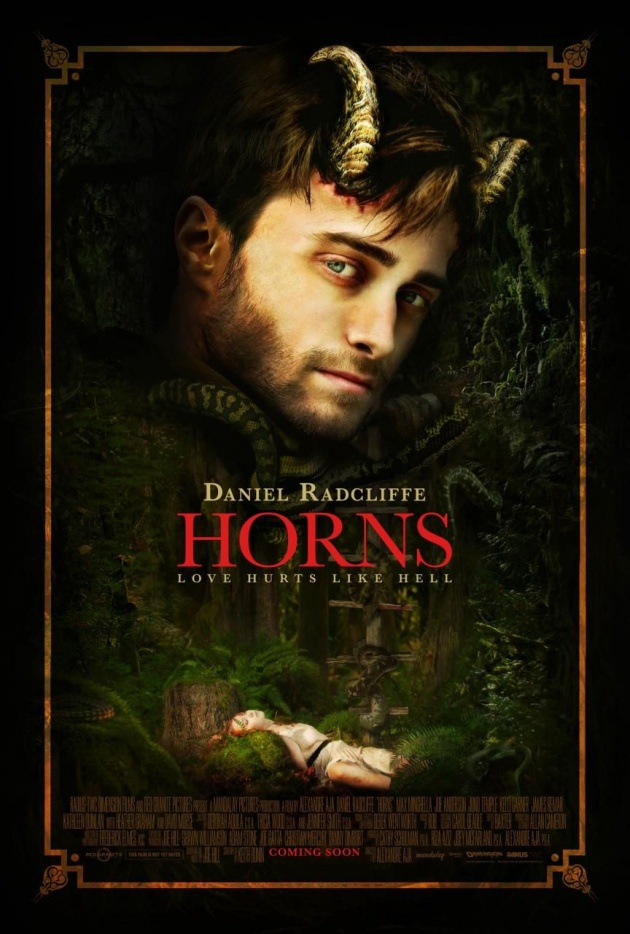 Synopsis
Ig Perrish´s girlfriend got violently raped and killed and now he is the suspect, but suddenly one day he wakes up with growing horns, which give him the ability to make people to confess all their sins.
Directed by Alexander Aja with Daniel Radcliffe and Juno Temple, Horns arrives to U.S. theaters on this Halloween.
Follow Maumau Web TV on facebook and twitter!