25th of March 1992, a game which became a moment of proud for every Pakistani started in the beautiful cricket ground of Melbourne. A history making game was played between Pakistan and England. And a history making player was leading that history making team of Pakistan, that player was no one but IMRAN KHAN. He made Pakistani cricket team climb the best award, a cricket team can ever have.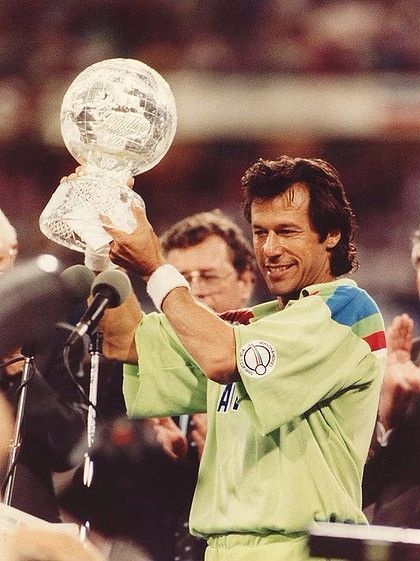 But that was just the beginning of his achievements, or more precisely, his efforts. After getting retirement from cricket, he took a glance in the streets of Pakistan and found nothing but trash.
And unlike 99.9% of people of Pakistan, he decided to clean this trash instead of making his own way better up to his house. So in April 1996, Khan founded the Pakistan Tehreek-e-Insaf ("Movement for Justice") political party and became its chairman. He was an elected parliamentarian of his native constituency Mianwali in the National Assembly from November 2002 to October 2007, and was again elected during the 11 May 2013 general elections, when his party gained 35 seats in the National Assembly.
Global Post mentioned him third in a list of nine world leaders of 2012 and recognized Khan as the face of the anti-drone movement in Pakistan. According to Asia Society, Khan was voted as Asia's Person of the Year 2012. As per the Pew Research Center, in 2012, the majority of Pakistani respondents offered a favorable opinion of Khan. The survey also revealed Khan's fame among youth.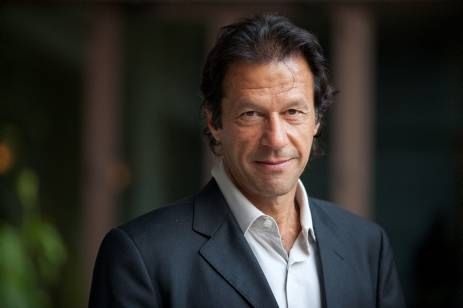 If someone asks my personal views about him, I'd just say:
If Imran Khan had never join politics: Ali Raza and millions of young boys and girls like him would have never join politics. Because politics was considered to be a mud pool and only those with dirty shirts were considered to jump in that pool.
His fame can be realized from a simple fact that just on Wikipedia about 170+ articles has been referenced about him. His ideologies, his plans, his ambitions, his patriotism, his efforts are enough to make a country prosper and developed.
And INSHALLAH that day is not far away when whole Pakistani nation will be saying that Imran Khan is a true leader and he is truly sincere with his country.
May Allah bless him with the best of his health.