Nepal was the host of south Asia championship matches last month in which participated 8 countries of Asia.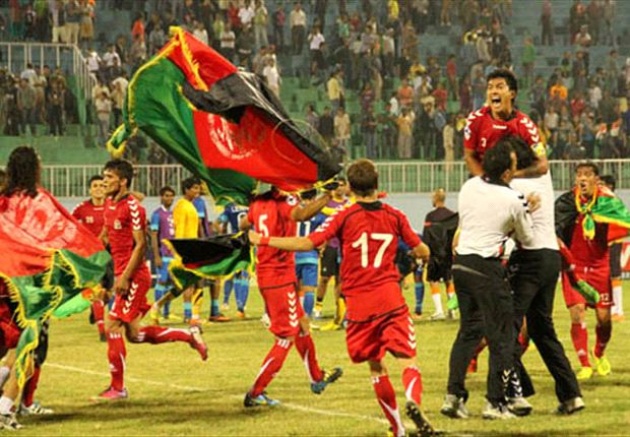 Our national team also participated in these matches our team faced in their first game with butane and they won butane by (3-0) goals. In second match our team defeated cerillancka by (3-1) goals and they played equally against Maldives team in their third game in semifinal they faced with host country Nepal and in second round afghan champions scored a goal and they won Nepal by (1-0) goal and entered to final step against India in final match afghan champion Mustafa azadzai scored the first goal in the first round, so the game became very interesting and excited.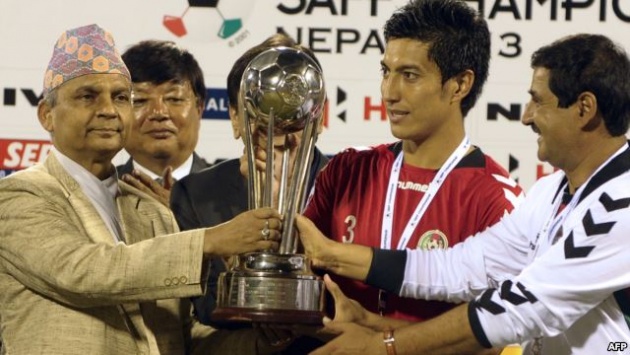 the remarkable thing that majority of afghans were watching this match live on TV and they were waiting to win the match in 68th minute another afghan champion sanjar ahmadi scored the second goal by this goal they win the match and become the champion of south Asia and they hold up the flog of our country in Katmandu playground in Nepal and they showed to the world that 11th of September is the day of championship for afghans not the day of attacking on united states tours and they are not terrorist. This was Afghanistan first championship in south Asia and the most important thing they defeated India the team who became champion of south Asia for 6 times.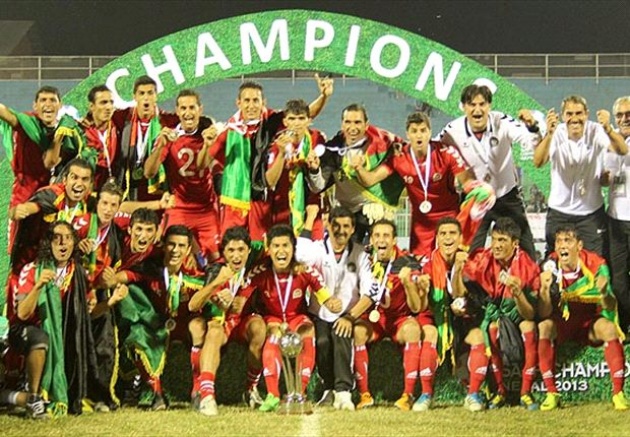 One thing to remember that south Asia matches tacking place every year among these countries and this was the 9th matches in which our team won championship.
Author: Ibrahim mahboob