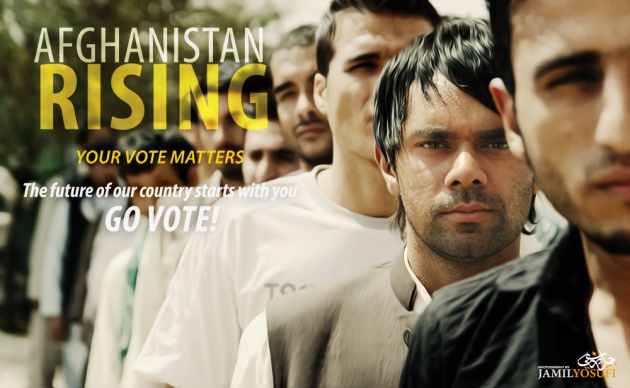 This year will be a historical date. it will be a time where we Afghans go to the Polls. and vote for our new President and the future of Afghanistan
Be aware about what the candidates have to say.it is important for you to know who you are voting for!
listen to their plans, it is your future they are talking about!
Only then will you have a clear view on who you want to represent you and our country
The future of our country starts with you, go vote!