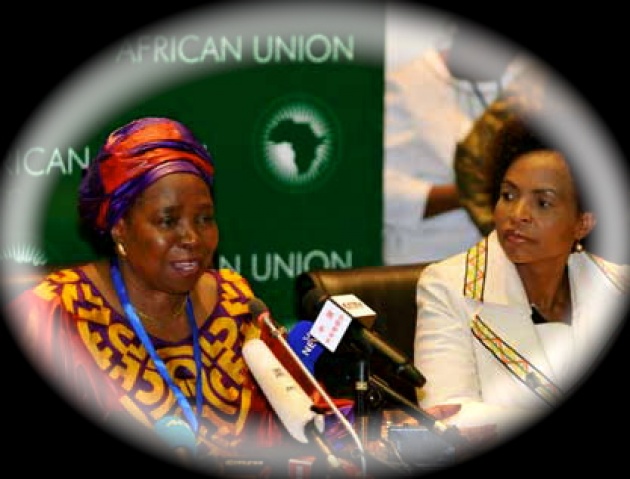 South African Home Affairs Minister Nkosazana Dlamini-Zuma was elected as the African Union Commission, "AU" first female head. The selection/election process had become rather contentious as well as prolonged pitting south African states against French speaking countries from West Africa.
The selection carries many connotations. The new AU head is one of former wives of current South Africa President Jacob Zuma. It is another leadership role for the rapidly growing economic/political powerhouse of the sub-Sahara region. South Africa is also now an active BRICS member frequently joining Brazil, Russia, India and China – most notably at the UN Security Council to counter Washington and the EU/NATO coalition.
Zuma's candidacy has been argued by some as violation of unwritten rule that disapproves of the bigger states seeking the top AU post. The challenges for the AU are many, including most recently Mali's waves of multi-headed conflicts which may necessitate a new AU peacekeeping/peacemaking mission. See our Bog for Film: -"Africans Addressing an African Conflict- UN to Mandate Mali Peacekeeping Force?" The consequences of this selection remain to be fully revealed, but it undoubtedly it raises the level of women's participation on a continent long hungry for new opportunities. New options and empowerment for Africa's women/girls is good for all its citizens. See our Film for Blog - "Women's Rights=More Food".
Ambassador Muhamed Sacirbey - FOLLOW mo @MuhamedSacirbey


Facebook-Become a Fan at "Diplomatically Incorrect"








Twitter – Follow us @DiplomaticallyX







See more at our Popular Video Blogs & Current News Event Articles – www.diplomaticallyincorrect.org