In support for "The bitLanders Film Series" to Support Women Empowerment, I have here a review of the movie Moana.
Video credits: Ron_Clements via bitLanders
It was not too long ago when I rewatched Moana from Netflix because of my niece who requested that we watch it while at home. I gave in to that request, so together with my niece, my brothers and sisters in law, we went on with the child-friendly movie which didn't only give good vibes to the young ones but also to the adult audience.
Moana is a 2016 American 3D computer-animated musical adventure film produced by Walt Disney Animation Studios and released by Walt Disney Pictures. The movie starred the voices of Auliʻi Cravalho, Dwayne Johnson, Rachel House, Temuera Morrison, Jemaine Clement, Nicole Scherzinger, and Alan Tudyk. Information from wikipedia.org
Moana Movie Story
Image credits: knowyourmeme
Moana is the daughter of a Polynesian chief sets off and sailed out to find Maui, the shapeshifting demigod so she can return the stone which was the heart of the goddess Te Fiti which Maui stole years ago. Her adventure was purely a personal will to save her village who was about to be consumed by the wrath of nature.
The young Moana had been chosen by the ocean and her saving heart was her only power to get through the fight of her life. She had no extra power but she has a strong will that was the only needed thing to spare their island and lives normally again.
Animation
Image credits: whats-on-netflix
I can't say anything bad about how colorful, vibrant and glorious the movie animation was done. Top notched and certainly, the animators nailed everything. I didn't see anything that was low quality or mediocre. From the grasses to the trees, the clothing designs, there's absolutely detail in every aspect that fits well to the island life of a Polynesian.
I don't know if you felt the same way but while watching the movie, I could literally feel envious of the how clear and blue the waters of the ocean in that movie, I personally felt like I need to go to the beach in any minute!
Image credits: cgrecord
Also, I really believe that there was great research, personal visit of the island from the animators and designers themselves and perhaps even crews who are true blooded Polynesians while the movie was being produced because the attention to details was on point!
Island Vibe and Life
Image credits: indiewire
Being the first Polynesian Disney princess, it is totally embraced by the rest of the world. It is because of the way it presented the film with the island vibe, the island setting and the view of the ocean and the beach.
The Polynesian customs, traditions, their village boats, the music, the dances and even the way they dress, it all define how the island village of Polynesia really work. The producing team did their job with really developing such correct presentation.
Image credits: moana.wikia
Also, I could relate to it partially because as an island girl who was born and raised near the beach and ocean, it is very similar to how our own village and community works. Those certain scenes were Moana and her other villagers pick coconut palm fruits and drink the fresh water from it, that's definitely how we do things too in our village before when I was younger. The dances and how grandparents would influence us.
Music
Video credits: DisneyMusicVEVO via YouTube
Well, who didn't have the last song syndrome with the Moana songs? How Far I'll Go was once a song that went running on my head for weeks after the Moana mania! My colleagues, my family members and even strangers I met along the road were just humming the song.
But I admit there were songs which I didn't understand the lyrics but they somehow bring chills to my spines and goosebumps too! Personally, I loved the Moana Song but I also personally get goosebumps with the "We Know the Way", with the way it synchronizes with the visual presentation and the music, it sends strong feelings, internal ones which are definitely relatable to those who had lived in the beach areas.
Image credits: ew
It is euphoric, nostalgic to think of how our ancestors did things their way back in their times and that song somehow brings that feel to me. It makes me think of my roots, my family tree and the ones who had gone to the afterlife.
But if you don't like that, how about the songs which were sung by Maui? They are just playful most especially the song "You're Welcome" by Dwayne Johnson, oh what are those things that Dwayne can't do? I absolutely enjoyed her tattoo animation too!
I also want to point out that there were also certain songs which were not registering to my memories like that "Shiny" song. It was fun but not very striking.
Everyone Wants to be Moana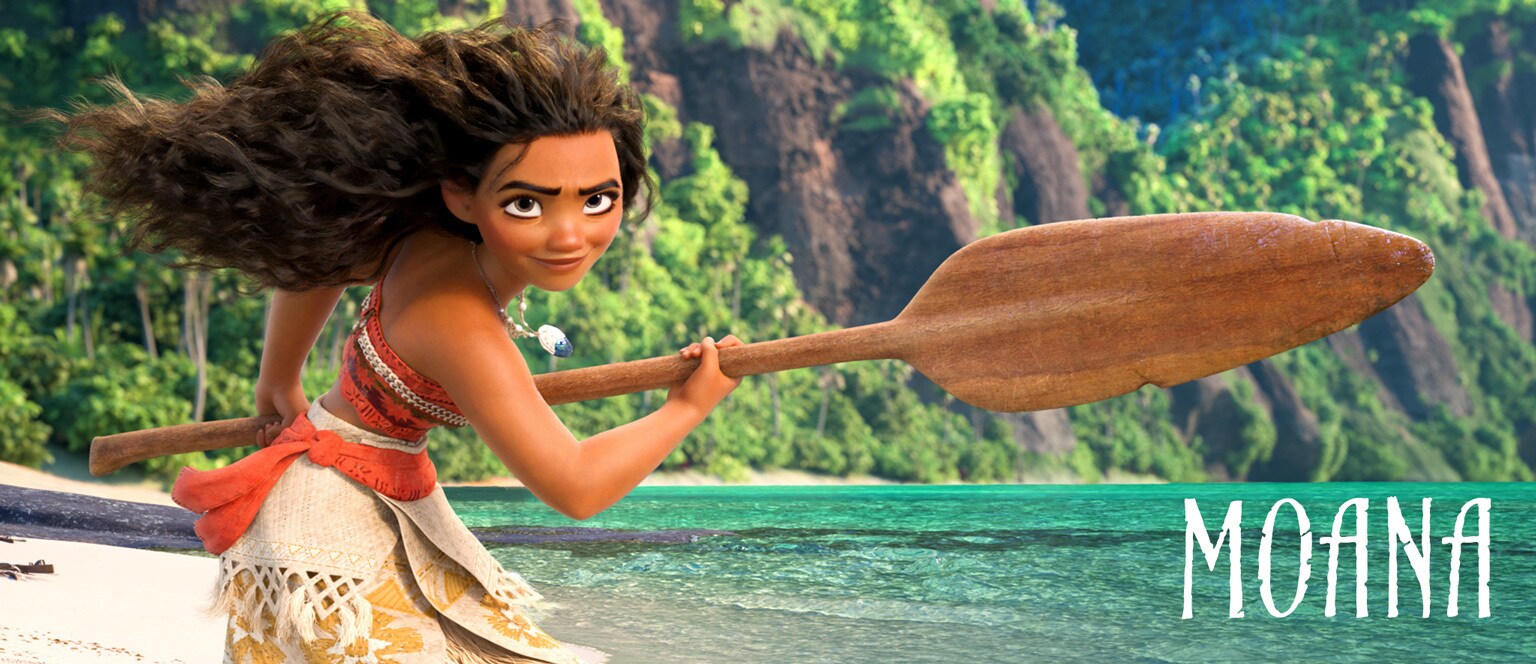 Image credits: disney.ph
For once, be honest to yourself, once in our lives, we want to do things our way even if it was not approved by our parents, our community and our customs, within our heart we thought that it is the right thing to do and that those who didn't approve of that will soon find out that it is the right way. I bet you had those experiences before.
Moana, although a Disney Princess movie was totally opposite to the usual princess story, it didn't talk about the dreams of a certain lad, the wishes of a certain princess, love interests and so on, but it deviates to the usual formula that Disney portrays in their princesses movies.
Image credits: aliexpress
Throughout the movie, Moana went into an adventure of fighting over what her environment was saying to her that she can't do but still heeded and listened to her parents just as how good children does! But when the dire need to do such action arrived, she didn't have reservations, she went into the ocean without being prepared but she was successful with understanding the heart of nature.
What I adore about the character that this modern princess Moana displayed was as a woman, she portrayed the determination, strong willpower, independent and loving at the same time.
Takeaway from Moana
I will have to say that there are so many life lessons that I learned with the movie Moana. Let me share that with you today.
1. The family will always be there.
Image credits: sciencefriday
Moana had been wanting to go out to the ocean as it calls her to do what she had to do but when she failed at the first attempt, her family was still there for her.
It was also her mother who supported her and even gave her the go signal to push for what she believes is right.
2. Strangers can be our friends too!
Maui and Moana's first meet up was not that good. Maui was arrogant and very self-narcissistic but that didn't mean that they can't be friends.
In our lives, there are certain times when we meet individuals who are totally opposite to our own beliefs and culture, friendship will make it possible for each other to accept and embrace each others' differences.
3. Bad choices hunt forever.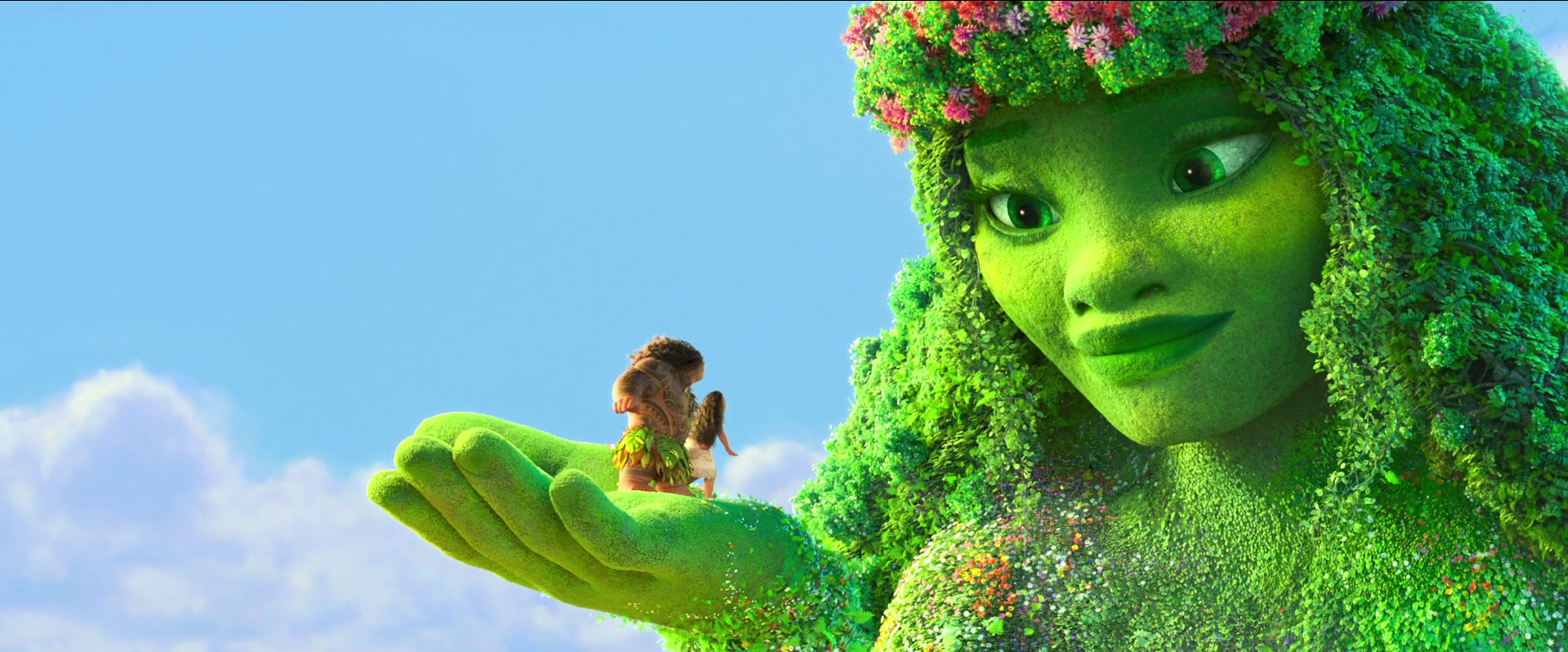 Image credits: disney.wikia
The stealing done by Maui at the start of the movie was relatable to our choices in life. We might think we can get away with it for a time however, there will be a time when it will ask you to pay back in any sort.
Repenting the deed and doing stuff which can correct it is important to do and the good news is that Maui was able to do that.
How do you like the Moana movie? I enjoyed it, I love the setting, the vibe and some of its songs and certainly love Moana's character!
Thanks a lot for reading!
----------------------------
About the author:
Jean Beltran-Figues is a photography enthusiast.
A traveler who wants to promote her beloved country, the Philippines.