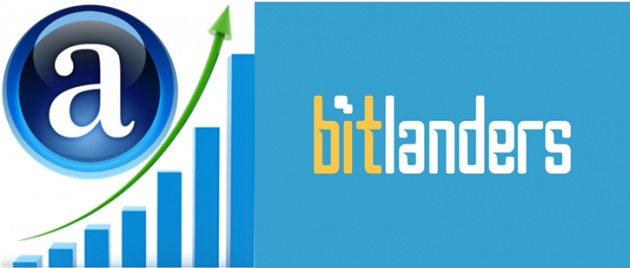 I was just wondering how popular bitLanders.com is, so I visited Alexa for some analytics.
These data collected were as of April 23,2015
According to Alexa analytics, bitlanders.com is at 30,899 Global Rank which is down of 12,155 from the previous rank in the last 3 months. Well, I don't know the reason but maybe because lots of members come and pass, others become inactive.
Bitlanders is most popular in Pakistan with the rank of 1320 with.1% of its total visitors coming from Pakistan.
The other top 4 countries of Bitlanders traffic sources were:
India: 12.3% of all visitors, ranked 27,690
Vietnam: 11.8% of all visitors, ranked 2292
United States: 7.2% of all visitors, ranked 100,357
Bangladesh: 4.8% of all visitors, ranked 4701
9.90% of it's visitors come thru search engines. Its top search engine keywords are:
1. theme wordpress phamvandang.com - 4.44%
2. bitlanders - 4.13%
3. bitlander - 3.89%
4. thiết kế website onme - 1.78%
5. hide all ip crack - 1.39%
I hope I have shared you some pretty good info. You may visit Alexa for more.
P.S. The domain bitlanders.com was registered on May 24, 2014 and it will expire on May 24, 2015 but until now it is not yet extended. Well, that's not a big issue but as a business, they should be always be updated to at least 2 years before expiration.