Today was the final One Day international match between Sri lanka and England. There were total 7 ODIs in the whole series. Sri Lanka has won the series 5-2 which is a very big margin. Now there are problems for England ahead of coming World Cup which will be held in Australia and New Zealand. Alistair Cook has failed to impress with both his bat and captaincy. England was outclassed in the whole series by Sri Lanka and they were struggling most of the times.
Alistair Cook's recent form with bat is not looking good. England have to deal with some serious things before the coming world cup in feburary 2015. On the other hand Sri Lankans will be very pleased with their win. One thing I should mention here that it was the last ODI of Kumara Sangakara and Mahela Jaywardene at their home ground because after the world cup both of them will retire from the international cricket. Both of them will be pleased that their team finished the series on a high note.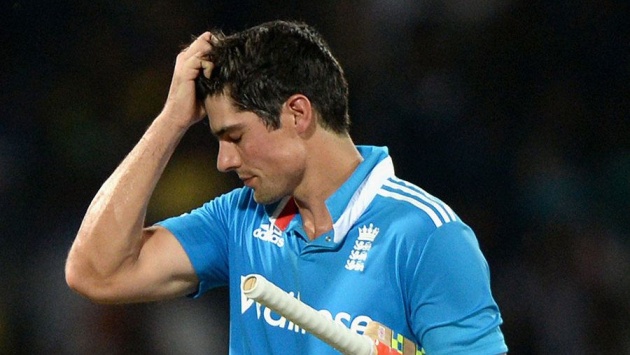 Alistair cook scored just 32 runs today even he was given life at 2 occasions still he didn't convert his innings into a big one. I think its high time that England should think about their strategy for World Cup and I thing now the England board will regret that why they sacked player like Kevin Pietersen. He was the best option for captaincy as he is an aggressive and versatile player. I do not see that there is any hope for England winning the world cup. It seems that they do not have the hunger and desire to win the world cup.
They have to change and think again if they are serious regarding the coming world cup. With this attitude they are going nowhere. Its also time for Alistair Cook to step down as captain and give a chance to someone else.