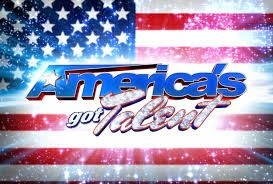 America's Got talent which is also known as AGT ( America's Got Talent ).This is the biggest Reality Television Show in America's History on NBC Television Network.It is the talent show where singers, magicians, entertainers, dancers and comedians of all ages comes to compete for the biggest prize of 1 Million Dollars.
Its starts in Summer 2006 as the television show and after the popularity of this show they also starts with amateurs and unknown performers over the age of 40 years as well.Among its significant features , the result announced by the public votes .
The first panel of Judges was David Hasselhoff , Brandy Noorwood, Piers Morgan.In next year Season 2 Sharon Osbourne replaced by Noorwood, and Howie Mandel replaced Hasselhoff in Season 5. Howard Stern joined AGT in season 7 ( 2012 ) as a replacement for Morgan .
Mel B replaced Osbourne in Season 8 with Heidi Klum joined America's Got talent as a fourth judge . Stern left in 2015 on Season 10. Simon Cowell take the place of Stern in Season 11 and Regis Philbin was the original Host for the 2 seasons ( 2007-8) and Nick Cannon has hosted since four.
Gallery of Judges: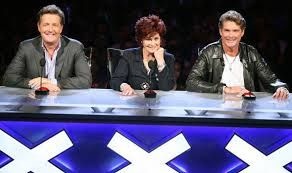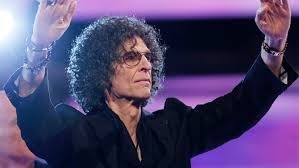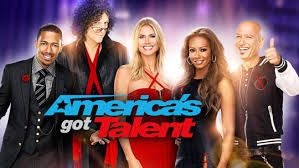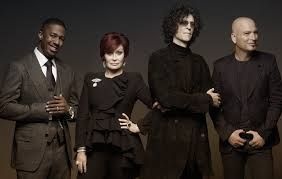 Season 1:
In May 2006, Television Network NBC announced a new show named America's Got Talent and takes the auditions in June 2006 in the following cities Los Angeles, New York and Chicago.More than 12 Million people watched the series premiere.This 2 hour show was the high rated television show and the night's most watched program on U.S Televison among the viewers of age 19 to 50 .
The Show was hosted by Regis Philbin and judged by Actor David Hasselhoff, Singer Brandy Noorwood and Piers Morgan.
The Winner of Season 1 was 11 years old Singer Bianca Ryan. What a marvellous night that was.
Season 2:
After the season one in January 2007 the next show was started at the time of 8 p.m on Sunday nights as the great success of season one . NBC announced in the show that Philbin was not return and Jerry Springer will take his place as a host.
The season finale was on August 21 and Terry Factor was the winner of Season 2 and the runner up was Cas Haley.
Season 3:
Season 3 premiered on June 17 , 2008 and auditions were taken on Charlotte, Nashville, Orlando, New York Dallas , Los Angeles and Chicago from January to April.
Season three was little bit different as compared to season one and two auditions were taken in famous theaters across the nation and also featuring the American flag on the background as well. This season contains several episodes of results
on October 1 Neal E Boyd an Opera Singer was announced as the Winner of AGT Season 3.
Season 4:
Season four was premiered on June 23, 2009, It was the first to be broadcast in High Definition.Auditions of this season were held in more than nine major cities . The audition process was the same as previous seasons.
On September 16. 2009 country music singer Kevin Skinner was named as the winner of Season 4 . The grand prize was 1 Million Dollar and 10 week headline show at the Planet Hollywood Resort and Casino on the Las Vegas.The runner up was Barbara Padilla.
Season 5:
In season five open auditions were held in winter to early spring of 2010 in Chicago , Portland , Los Angeles, New York and Orlando.David Hasselhoff left to host a new television show and was replaced by comedian and a game show host Howie Mandel. This made Piers Morgan left the only original judge in the show.
On September 15 singer Michael Grimm was named the winner . He won $ 1 Million and chance to perform the Caesars Palace Casino and the Resort on the Las Vegas Strip.
Audition of Michael Grimm
Season 6:
Season six premiere was launched on May 31, 2011 with the judges of Piers Morgan and Sharon Osbourne and this episode been watched 2 hour continues . On 27th July Morgan officially signed three years contract with AGT.
Auditions was held on Los Angeles , New York , Atlanta , Seattle and Houston and online auditions via YouTube also held second time in the show's run.
On Wednesday, September 14 Landau Eugene Murphy Jr was named the 1 Million Dollar , Dance group Silhouettes was runner-up.
Season 7:
America's Got Talent season seven was launched on May 14, 2012 . The first round of auditions were held in Washington D.C , New York, Austin, St. Louis, Anaheim and San Francisco from October 2011 to February 2012 which were judged by producers. Piers Morgan did not come for the position of judge as Howard Stern replace him .
On August 6, Sharon Osbourne announced in the show that she will leave America's Got Talent after this season.
On September 13, Olate Dogs were announced the winner of the season 7, becoming the first non-solo act to win.Comedian Tom Cotter finished as the runner-up .
Season 8:
Season eight of AGT premiered on June 4, 2013. Sharon Osbourne initially stated that she's leaving the season but later said she was staying for this season .
On February 20, 2013 , it was announced that one of the judge Mel B, would replace Sharon Osbourne as the third judge.On March 3, as NBC announced that they were adding the fourth judge and Supermodel Heidi Klum would be the fourth judge of America's Got Talent.
This season , the auditions were traveled to more cities than ever season before.
On September 18 2013, martial art dancer/mime Kenichi Ebina was announced the winner of season 8 .the first dance act to win the competition.
Season 9:
Season 9 was launched on Tuesday 27, May 2014 .The producer's auditions began on October 26, 2013 at Miami, other auditions were held on Atlanta, Denver, Houston, Baltimore, Los Angeles and New York Contestants were also submit their video for the audition online.

The live show held on Radio City Music Hall on July 29.There was a new changes in the show that "Judgement Week" was held in New York City instead of Las Vegas.
The performer with the most votes Cornell Bhangra, filled the 48th spot in the quarterfinals.
Magician Mat Franco was announced the winner of AGT Season 9 on September 17, the first magic act to win the competition.
Season 10:
Season ten premiered on May 26, 2015.Producer auditions began on November 2, 2014 in Tampa. Online submissions were also accepted.
Howard Stern rumored on his radio show on October 1 that he might not return for the show but later on he December 8 he announced that he would returning for the upcoming season. Nick Cannon returned of the seventh season as host. Howie Mandel said he would return for the season ten and the very next day Mel B announced she would be returning as well.
Auditions in the front of judges began on March 2, 2015.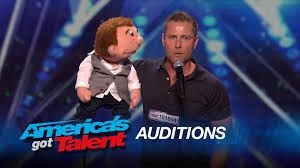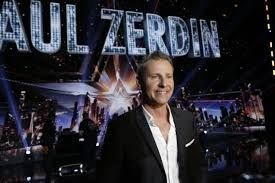 On September 16, Paul Zerdin was announced as the winner of season 10 making him the second ventriloquist to win. Comedian Drew Lynch was runner-up.
Season 11:
America's Got Talent was renewed for an eleventh season on Septmeber 1, 2015.
On October 22, 2015, it was announced that Simon Cowell would replace Howard Stern as a judge of Season 11. On January 12, 2016, it was announced that Mel B, Heldi Klum and Howie Mandel would all return for judges, with Nick Cannon returning as a Host.The Show all move from New York to Los Angeles.
Some Dangerous Acts of AGT:
Funniest Auditions of AGT:
Winners of America's Got Talent ( Overview ):
Season One : Bianca Ryan ( 2006 )
Season Two : Terry Fator ( 2007 )
Season Three : Neal E. Boyd ( 2008 )
Season Four : Kevin Skinner ( 2009 )
Season Five : Michael Grimm ( 2010 )
Season Six : Landau Eugene Murphy, Jr. ( 2011 )
Season Seven : Olate Dogs ( 2012 )
Season Eight : Kenichi Ebina ( 2013 )
Season Nine : Mat Franco ( 2014 )
Season Ten : Paul Zerdin ( 2015 )