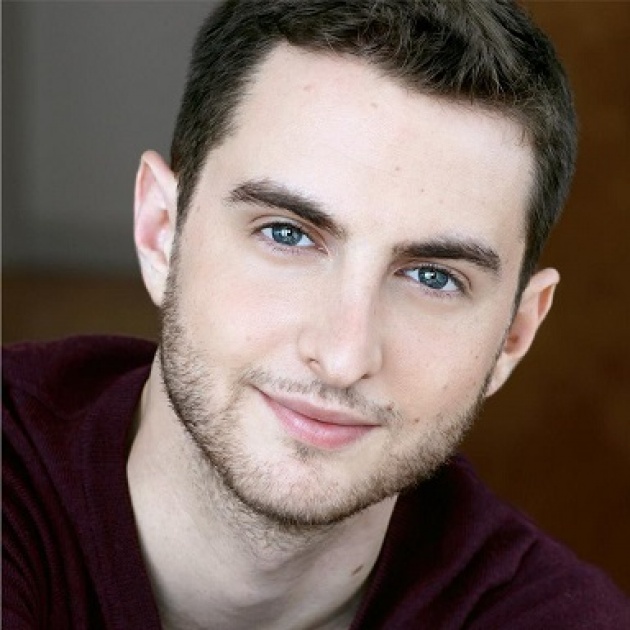 What's your favorite play? Why?
Angels In America. I met Tony Kushner while interning at the Signature Theater during his featured season there in 2011. Seeing him work with actors and speak about his work added a layer of understanding of his thought process and interests that I would never have gotten from just reading his already brilliant play. It weaves rich character study with wit and charm while delving into issues that, at their core, affect anyone on the planet: Who am I? What am I? Will I ever be happy with myself or feel loved?
How did you become interested in theater?
I loved drama class in elementary school and had the opportunity to perform in Peter Pan in the sixth grade as John. Flying on a terribly rigged harness was just enough magic to get me hooked. And it's been a great bumpy ride every since!
Once you were interested, how did you go about making that dream a reality?
I made the dream a reality in one simple act: I worked for it. Eighth graders were not allowed to be in the school play, they never had been. I petitioned the principal and she wrote me a letter I still have in a box somewhere that granted me a chance to be in the play, with the understanding I would not be able to be a lead character. I took it and ran with it.
Okay, now to Heaven/Hell. What are the plays about for you?
Heaven and Hell are two sides of the same coin: Why do we focus the intention of our actions (being a good vs. a bad person) onto gaining access to heaven? It's the idea of some future we don't know is actually real. If heaven and hell exist, which I myself do not believe they do, then why not have those extremes be a very real part of this world, this reality we live in on earth? Heaven and hell are studies of human limits. They are both about what I believe is a very healthy and rare realization (that most people should have at some point in their lives): When did I get the idea that life would be easy, that I was immune to the pain that's paired with love?
What was the reason for directing these plays?
I find reflecting on religion has been a heavy focus of mine for the last decade. These plays helped clarify some of the struggles I dealt with and continue to deal with. They were my outlet for a fight with the pain of my own humanity.
How did you find your cast/crew?
I vividly remember choosing the actors. They each brought focus and intrigue to the character in some way, and I also took into account that my first directorial experience needed actors that would be patient with me.
What did you learn during the process?
As I mentioned above, while I needed the actors to be patient with me and my learning how to think from the other side of the script (as I usually am an actor), I in turn needed to learn to be patient with the actors and especially with myself. That was my greatest achievement of the process.
Looking back on it now, is there something that sticks out in your mind about Heaven/Hell?
Looking back I wish I could have been less focused on my idea of the finished product. Everyone involved was a student, myself included, so I should have made the goal to see how far we could go in the time and be happy with that. That would have been preferable to having a finished picture in my mind and trying to reach it before time ran out.
Worst part of the process?
The worst part was struggling to speak the same language as the actors because they each had different styles of work. I have since had the luck of working under directors that are much more adept at handling a varied crowd.
Do you have a best memory?
Best memory was seeing my creative partner in the process, Daniel Angeles, find such joy in the little moments of his work. It made the successes of my pieces that much sweeter.
Most importantly, what's going on in the theater world for you today?
I finished a show in the NYCFringe recently and look forward to auditioning for the next project, as well as gearing up for MFA Acting program auditions in the winter!