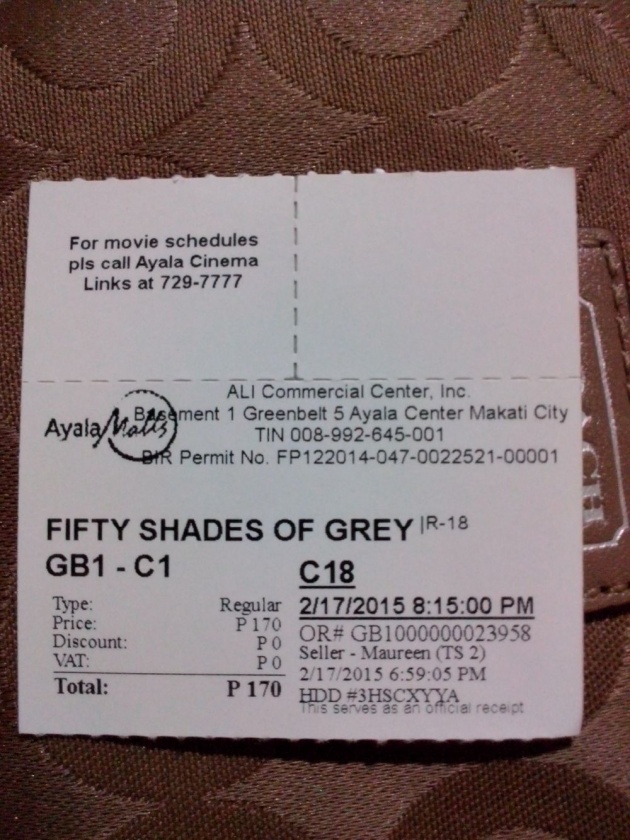 Last Tuesday, my friend and I decided to watch Fifty Shades of Grey. I have finished the whole trilogy although I'm not a BIG fan. What got me interested into reading it was my beloved Ian Somerhalder being compared to Christian Grey.
Skipping to the main point of this...I'd say that the movie is fine. Subtle. By it, I mean, not too explicit. Not too excellent, not too bland either. Just OKAY. It was just too bad it was one of the highly anticipated movies this year yet it didn't reach up to the audience's expectation. Although I think it isn't a disappointment either.
One good thing about it is there were parts that were rendered artistically in contrast with how they were written in the book. Sexually explicit scenes were minimal unlike in the book (otherwise it would turn out boring especially to those who have fully read it). It's a 2hr-movie, not to mention that there were shortened scenes. Also, maybe you've already heard that those scenes were blurred necessarily. Speaking of which by the way, hands down to the actors of course, Dakota Johnson and Jamie Dornan for having the guts and professionalism.
Overall, out of 5stars, I'd give it 3.
Let's wait for Darker and see on 2016.